CRESCENDO – 'Cluster of Amigos', epitomizes a gathering of friends at a spirited event, is the Annual Cultural Fest of International School Business & Media, Pune. Crescendo, the perfect platform for young budding artists to showcase their talent has been aiming at providing exactly what audience wants to live by. An authentic dosage of music, laughter, glamour, drama, dance, lights, camera and action! So give your fingers a rest and breakup with scrolling and typing for a few days. Crescendo, event is attended by throngs of students from prominent colleges and B-schools across the Pune City.
Gone are the days,when we rose @7.With a queer to learn,Dance, play, and fun.Little did we know what the gate beyond held?A world of meetings, incomes and cheques.Let's go back and relive some,The nostalgia holds a lot to payback.
It's time to have fun old school style. Pick up your domain! What's your talent that got nowhere due to the hustle and bustle, we tackle daily. We have drama, dance, music, glamour, monologue, Mushaira, and let's not forget the heartbeat of millions FIFA and PubG. Yes we have covered it all.
9-5 is a job we craved,
considered that it would keep us at sate.
Often we think of escaping through the hills,
sea, and the caves.
Let's not forget we aren't chained to our cells. 
Enough of Netflix and chill,
It is Crescendo that is the new Thrill.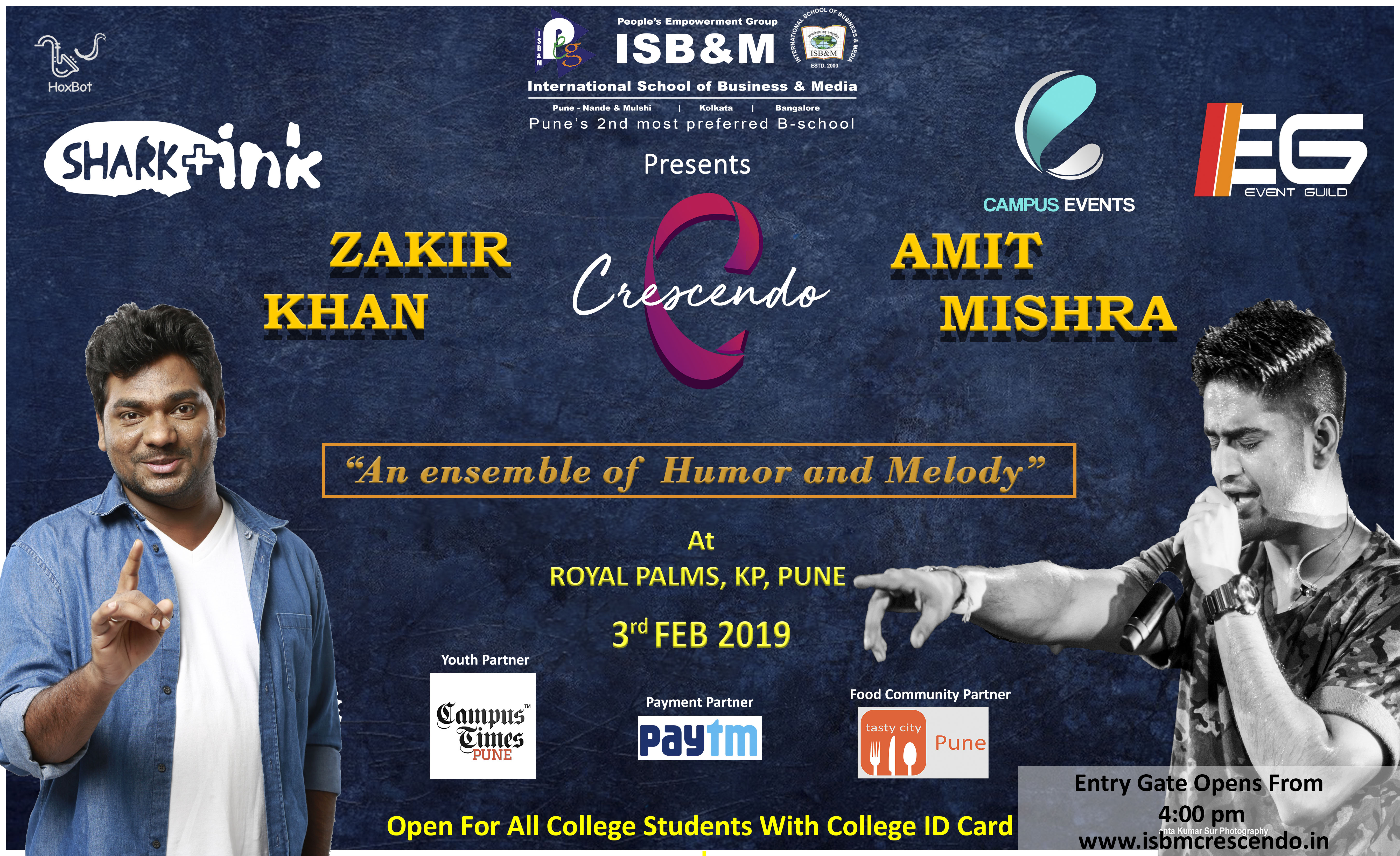 The 4 days of escaping through art, or 4 days of Netflix? So Suit Up, and get ready to meet the talentbutts around us. Live and relive in open air amidst the talent and art forms prevailing around us. The celebration will begin on 31st January and last till 3rd February'19.
What else do we have in stock to offer you? A toast to singlehood and the lives of hustlers by Apna Sakht Launda – Zakir Khan, and the sensational Amit Mishra singing Bulleya to convince all of us yet again that, Ae Dill Hai Mushqil.
Campus Times Pune is an initiative taken by some enthusiastic students of Pune to entertain the "Netizens" by providing cool and trending content online. Articles from contributors who prefer keeping their identity anonymous, are published under our authorship. You can contact us with your articles by sending them to "[email protected]"