Sports instills plenty of values that help individuals to cruise through life with honesty and responsibility for themselves and others. It also allows students to be agile and fit that increases concentration and the willingness to perform better in any field.
COEP ZEST'22, one of the most sought-after sporting events in Pune is hosted by the prestigious institute, College of Engineering Pune (COEP). ZEST has found its way into the hearts of people and its organizers with a total of 19 years of grandeur.
Through 19 glorious editions of the fest, ZEST has grown exponentially and is now ranked as the 5th largest sports festival in the country. Our grounds host a grand footfall of 20,000+, and participation of 4000+, hailing from 150+ different colleges across the country. Thereby providing an unmatched opportunity for all those who wish to join us, be it sports enthusiasts or marketing firms.
As sports are not cramped only for students, ZEST conducts various flagship events like Marathon, Cyclothon, and corporate events for participants of all age groups and categories.
Virtual Cyclothon 2.0.
COEP ZEST'22 has successfully conducted its biggest flagship event of this edition, the Cyclothon in partnership with HERO SPRINT and Crooze app. Despite the lockdown and restrictions, the Cyclothon attained huge support in terms of participation and applause for the 2nd time in a row in the Virtual mode.
Virtual Marathon 2.0.
Another flagship event to watch out for in ZEST'22 was the Marathon in association with the Jaywant Group. Despite being in the virtual mode, the support and participation were just beyond enthralling. With distinct categories of Marathon for different age groups, it was an event for kids and the old, all of which amalgamated into a great sporting spectacle.
Click Here To Read More About COEP
Inauguration-COEP ZEST'22
One of the most awaited occurrences of ZEST has always been its inauguration. ZEST comes up with a theme to inspire and enliven the minds of all each year. This 20th edition brought with it the theme "Sporting Alchemist". The theme is as inspirational as it sounds. ZEST'22 was honored to have one of the biggest assets that our country has produced in the sporting sphere as the Chief Guest, Ms. Shireen Limaye, our Indian Women's Basketball Captain who lit up the Inauguration with her presence.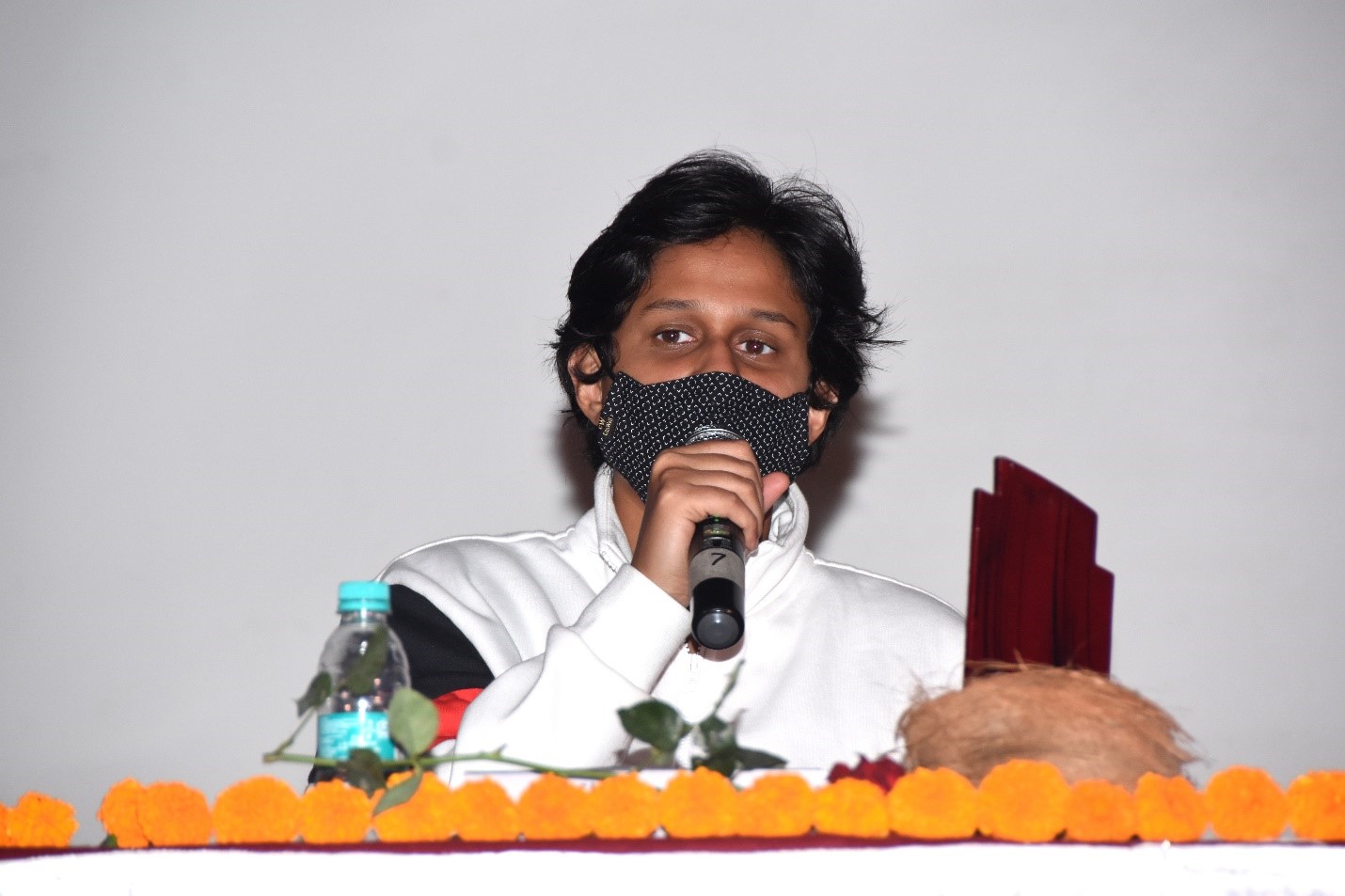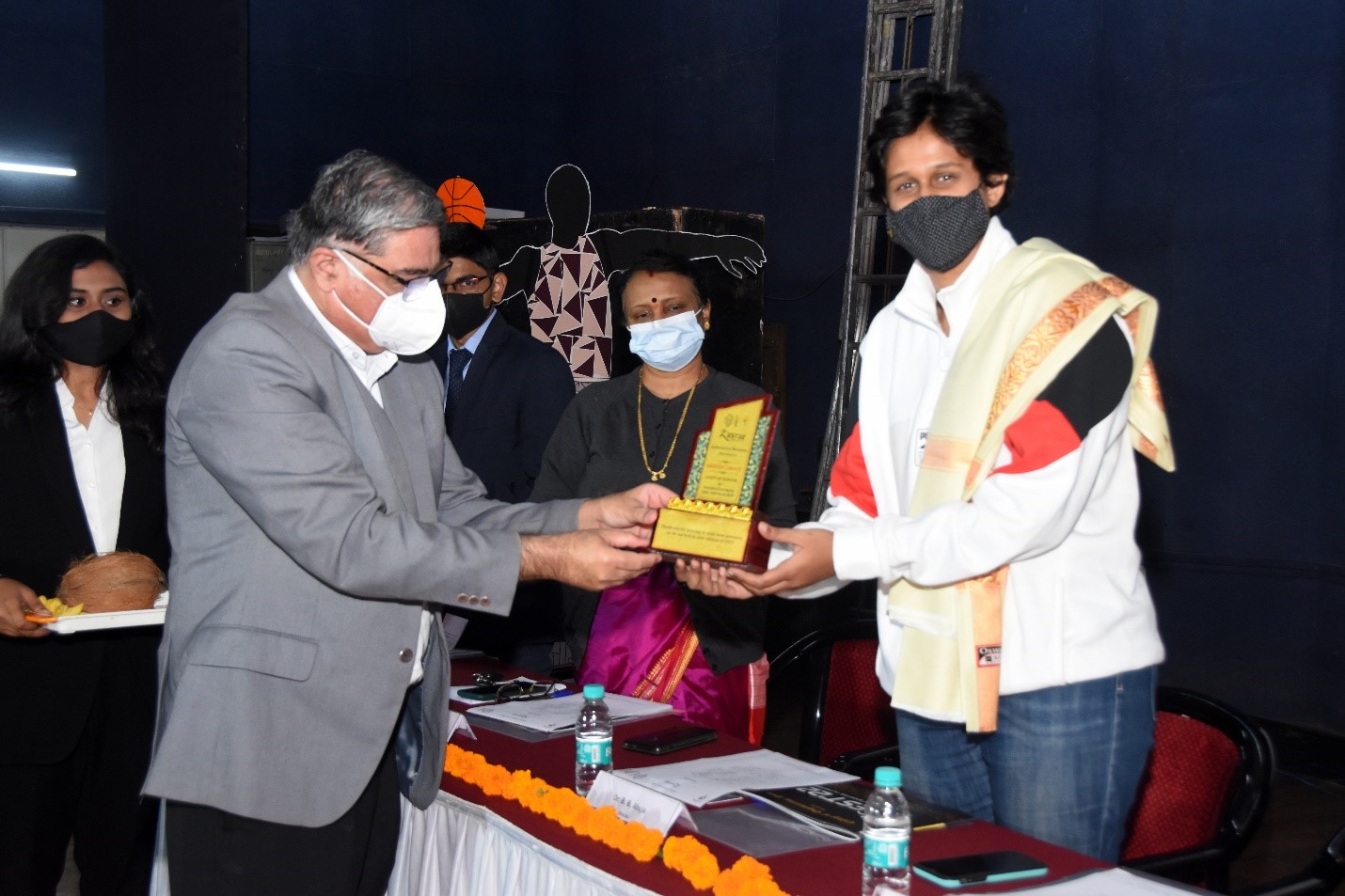 The Fun Events – Zest'22
With all the intensity and fire that is built up in every moment of Zest, all of it must boil down to the joyous moments that overwhelm our hearts completely. ZEST'22 also has conducted fun events like Obstakiller-Hunt, UTSAV: The Celebration of Glorious Culture and Quizzes that were aimed to inspire and entertain everyone.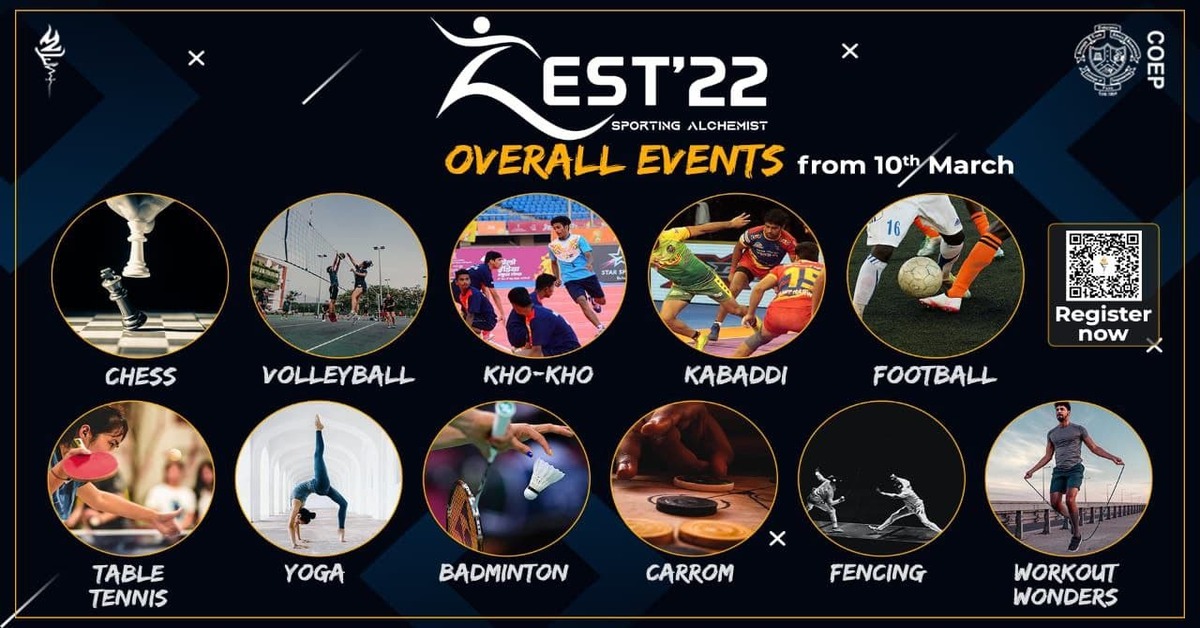 Further going on with ZEST'22
With all the excitement and energy, ZEST'22 is now ready to host all the sports contests that it has been known for. Despite the COVID breakout, ZEST has kept on going and now it's proving to be a stage for the talents of 150+ different teams in 11+ different sporting events. With its commencement on the 10th of March, ZEST will kick off and go on for the next 4 days up to the 13th of March. It's not just going to be another event, rather a storm of grit, passion, and endurance that not only instills a feeling of pride amongst all but will also have the ability to create magic that stays with us for a lifetime.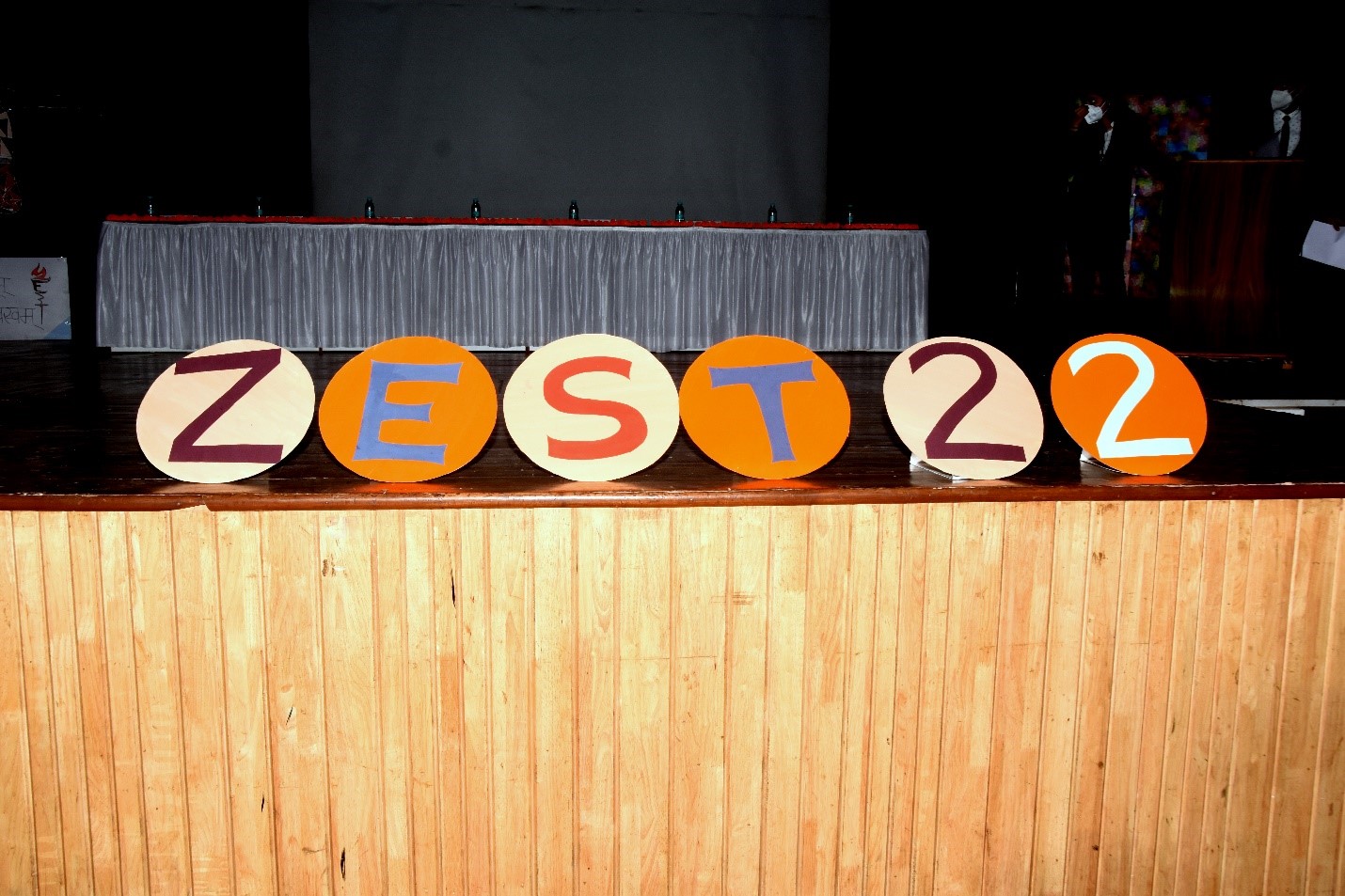 So do participate in Zest'22 and be ready to witness one of the greatest sports extravaganzas of the country.
Anurag is an inquisitive budding Engineer.
Being perfect at his job is his watchword. Persistent learner, Aesthete photographer. Football , memes & Game of thrones fanatic.