After conducting COEP MindSpark 2020 virtually, MindSpark successfully conducted its Crystal Edition in 2021, Being the first hybrid festival, with a series of online and offline events.
COEP MindSpark, under the patronage of UNESCO, Digital India, and AICTE,  hosted a virtual interaction series named "The Tech Stage" in August 2021, where esteemed personalities enlightened and guided the youth. The renowned speakers in Tech Stage included Mr. Anuj Kumar Sharma (coding enthusiast), Mr. Manish Purohit (Former ISRO scientist), Mr. Arun Prabhudesai aka TrakinTech, and social media sensation Mr. Yashraj Mukhate.
On September 25th, a virtual Inauguration Ceremony was hosted and Dr.Raman Gangakhedkar, Padma Shri awardee graced the event as the chief guest. Being the Head Scientist of Epidemiology and Communicable Diseases at ICMR, he was at the forefront of India's battle against the Covid-19 pandemic. The theme of MindSpark'21 "Curieng Mercurial Visions" was also revealed after the Inaugural Ceremony.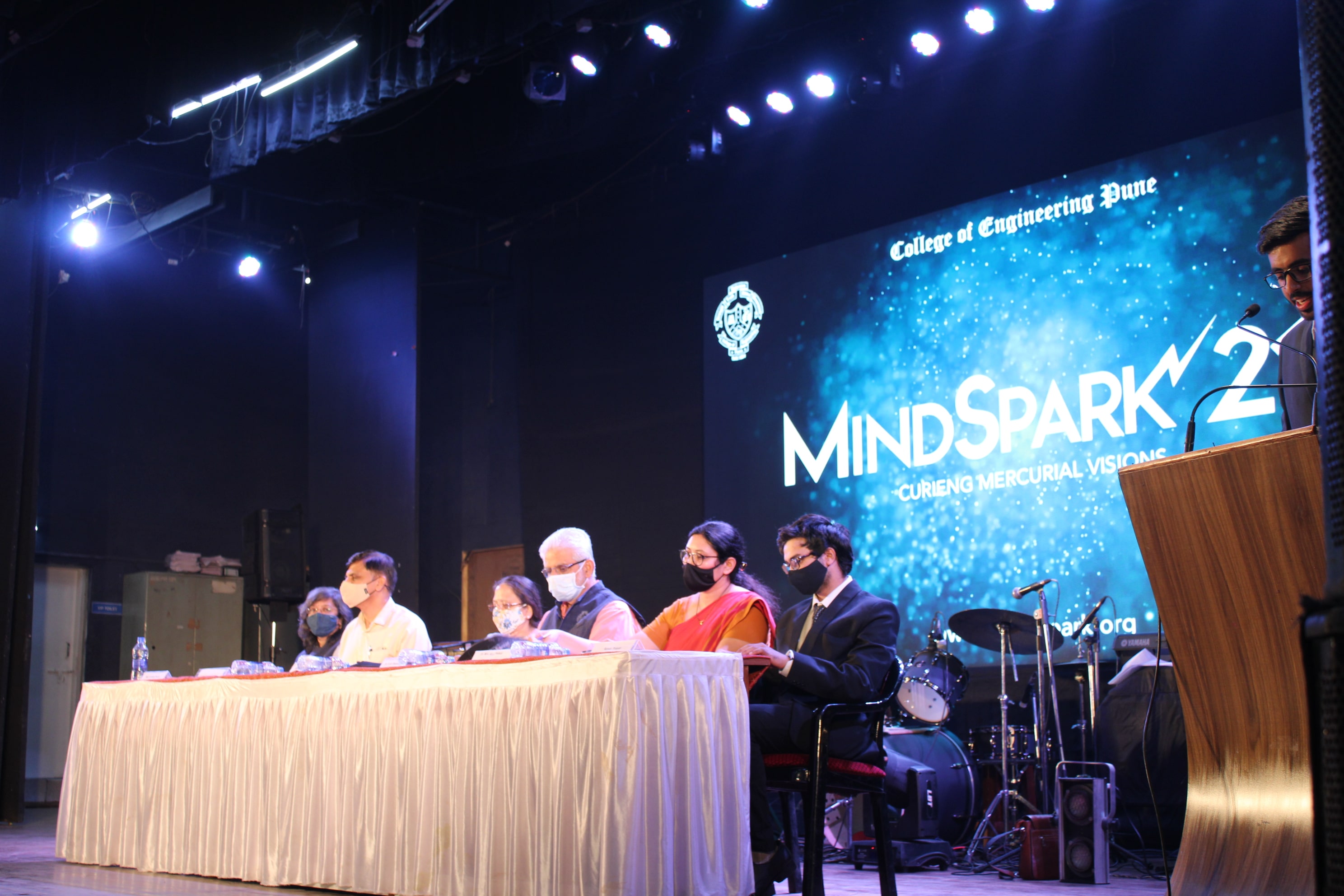 Team MindSpark visited NGO Swaroop Vardhini under its social initiative PAAKHI. Dr. Sharda Bapat being the Chief Guest, emphasized the importance of Financial Independence was among women.
Finally, the official two-day event of COEP MindSpark'21 was inaugurated on 29th of October in presence of Mrs.Rashmi Urdhwareshe, Nari Shakti Puraskar awardee as the Chief Guest at COEP Main Auditorium, followed by the Cultural Night in association with COEP's cultural club, where students made the evening lively through various art forms like dance, music, and craft.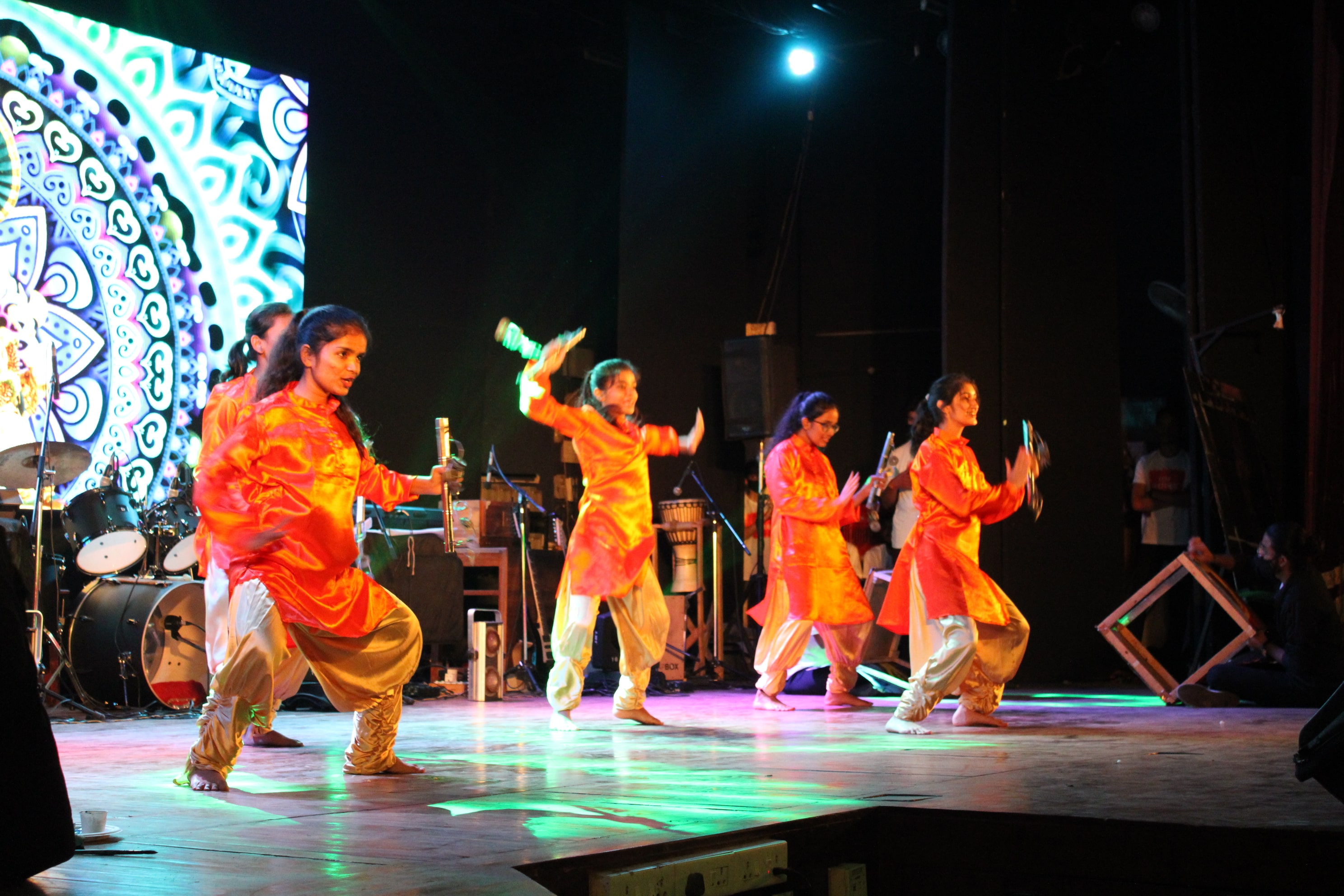 Under 11 modules, 30+ events were conducted like Ingenia, Codifica, Voltus, and Structura to note some. These events focused on developing and testing participants' knowledge in various fields. The events under the Robotica module like Bot Wrestling, Robo Races, Robo Wars were conducted in offline mode at the college campus.
Click Here To Read More About COEP
MindSpark'21 Technical Exhibition witnessed a plethora of enlightening webinars hosted on various well-known topics like Quantum computing, India- based Neutrino Observatory, LIGO, Square Kilometer Array (SKA). The TechExpo 5.0's webinar series gave a perspective on how things happen in different realms of technology and highly visionary projects.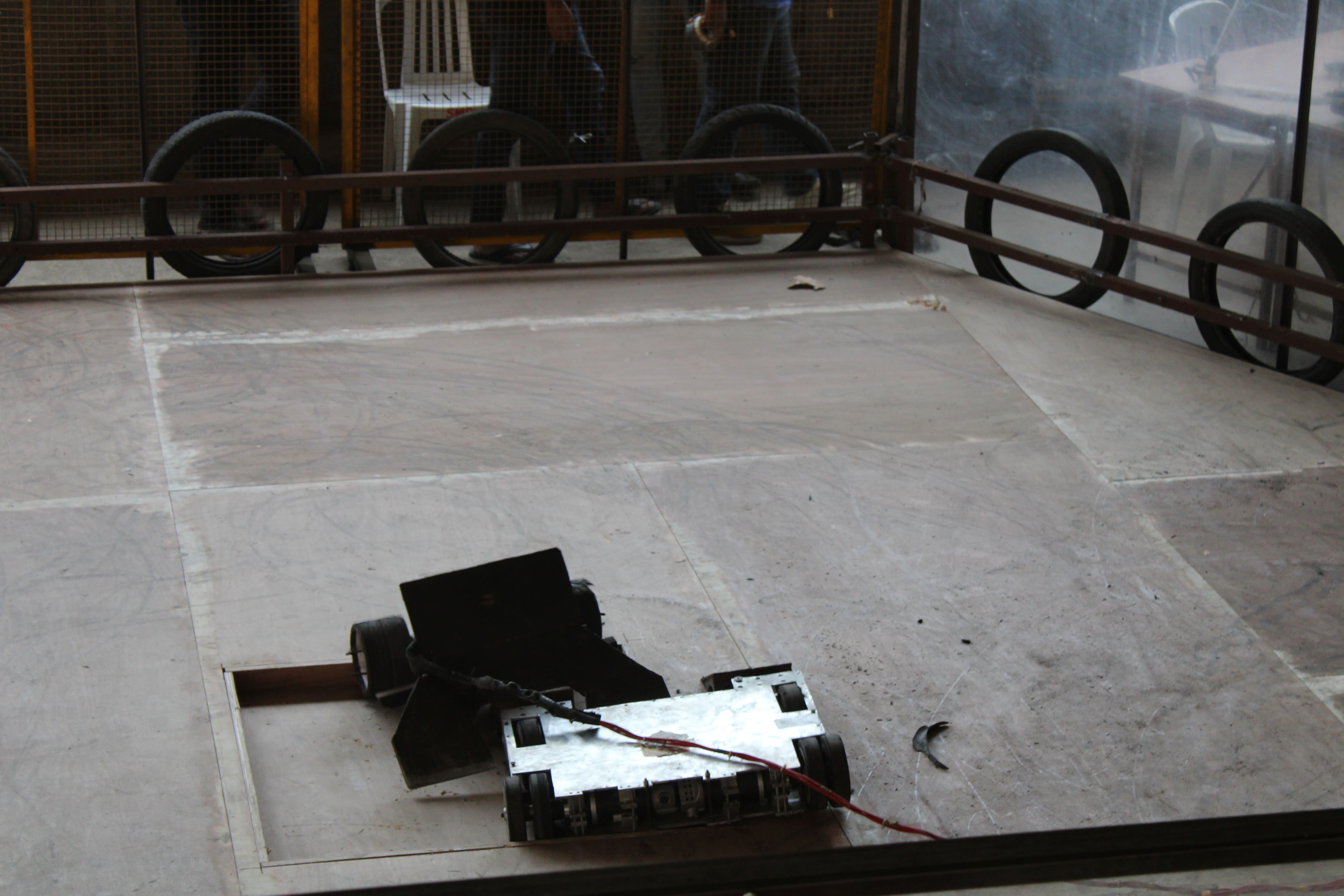 The marvelous 15th edition of MindSpark was concluded on 31st October 2021,  with the esteemed presence of Dr.V.V Rao, Director, ARDE, DRDO, Dr. Rao acknowledged the efforts of Team MindSpark for executing a successful technical festival in online and offline mode. He also appreciated the students for being innovative in the technological field and addressed the youth to be curious about new emerging technologies. Dr. Rao further added that the Focus and Vision of students should be clear for one's development. COEP's Director- Dr. B.B. Ahuja also enlightened the students with his kind words. Dean Student Affairs, Dr. P. R. Dhamangaonkar, and MindSpark'21 Faculty Advisor, Dr. Mrs. Arati S Petkar addressed the students.
The valedictory ceremony ended with the vote of thanks by the Technical Secretary of MindSpark'21 Rohan Pisipati and Overall Head Shreyasi Vaidya.
From online and offline events and Keynote Lectures to a Virtual Technical Exhibition; the hybrid execution of this technical extravaganza has showcased the extent to which technology has evolved and transformed mankind's life.
Visit COEP MindSpark Offical Website For More
www.mind-spark.org
Social Media Handles
 Facebook | Instagram | Twitter | LinkedIn
Anurag is an inquisitive budding Engineer.
Being perfect at his job is his watchword. Persistent learner, Aesthete photographer. Football , memes & Game of thrones fanatic.