The dawn of 25th January, 2020 will see a fun-filled, enthusiastic and thrilling day at Symbiosis School of Banking and Finance. This picturesque 350-acre campus fittingly captures the epitome of flora and fauna and hosts a mutually beneficial bond between India and the International student community.
Established in 2010, SSBF addresses the growing demand for trained and competent workforce in the Banking, Financial Services and Insurance sector, while keeping in mind the all-round holistic development of its students. This not only makes them industry ready professionals but also nurtures a sense of team spirit, respect, and importance of work ethic.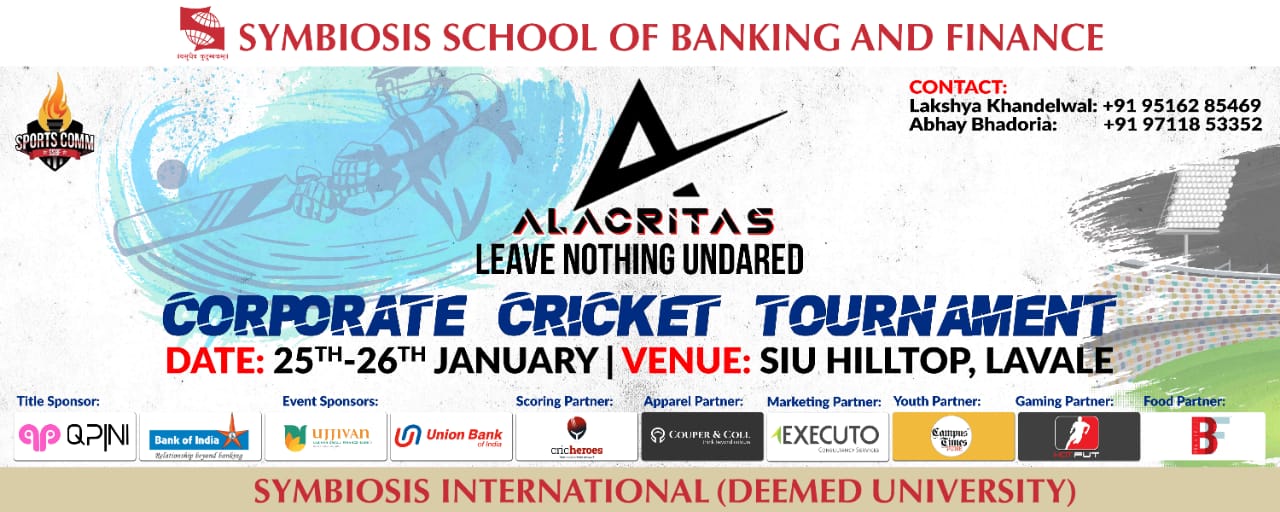 Mary Lou Retton rightly said, " A trophy carries dust. Memories last forever"
Musing over these words, SSBF has enthusiastically taken the initiative of conducting a corporate cricket tournament. This Corporate Event is a cricket league playoff between 10 teams over a period of 2 days. Beginning with 10 overs, teams will battle their way into the finals to have a game of 15 overs where only one will emerge victorious.
With showcase of talent, cash prizes up for grabs and delicious meals to be enjoyed, this event is certainly one not to be missed.
Don't forget to share this upcoming event details with your network. Join Campus Times Pune on Facebook, Google+ & Twitter. Also do subscribe our YouTube Channel. Click on Push Notifications to get notified whenever we publish a post.