The Boat Club, College Of Engineering Pune, annually hosts its traditional, invigorating festival, REGATTA, wherein enthusiastic students display their talents in various shell games and punt formations, and witnesses a footfall of around 10000-12000 every year. It promotes skills, wisdom and confidence in the ability to handle uncalled situations along with fitness and joy.
The event steps into its pre-centenarian edition this year and to mark its beginning, we unveil to you our theme – TRYST WITH PEACE, which exemplifies international friendliness, collaboration and economic prosperity resulting in freedom hence, abolishing violence.
The students undergo rigorous training which lasts for a period of two months prior to the event. It involves a warm up of 10 minutes of light cardio, push-ups , squats, crunches,ramp running, inclined push-ups  and star jumps till peak point which are taken over by power circuits, which are intense training workout sessions which push the participants to their limits and tremendously increase their stamina.
A Regatta literally means a series of boat races. It is typically an amateur competition, which is usually, formally structured events, with comprehensive rules describing the schedule and procedures of the event.  CoEP's Regatta is one of its own kind. The Regatta showcases more than 165 unique boats every year. Out of three Eighters in Asia, CoEP boasts to have 2 of those.
The unique festival hosts SIX shows every year.
The Regatta leads off with a fascinating display of about 15 precious boats of CoEP including the legendary Eighter. Together in harmony, they form an arrow symbolizing harmony and integrity. This is arrow formation. At 70 feet, which is approximately the length of a cricket pitch, the Eighter is a no ordinary rowing boat. As the name suggests, it can seat eight rowers and needs about 20 pairs of strong and able hands to lift it. The Eighter is rowed using one oar and is definitely the star of Regatta.
The two wooden Canadian Canoes are special and are said to be 60-70 years old!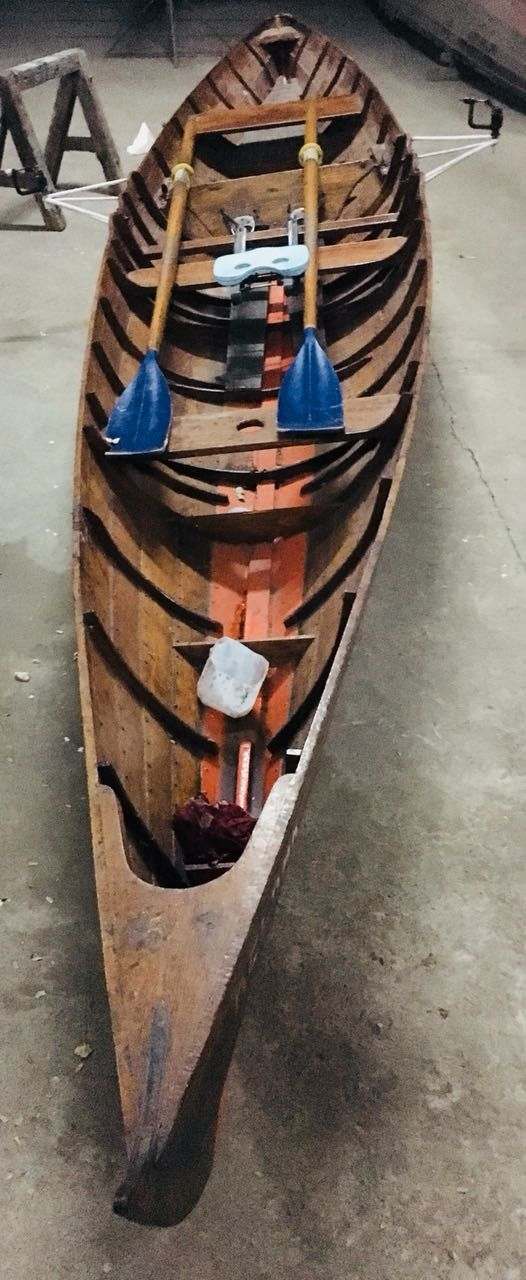 The second one on the list is Shell Games, which is woven by elegance and spirit and has a display of sleek and swift shell boats with oars impelled by skilled rowers against the unpredictable currents of river. There are at least a 100 more boats present at the university's Boathouse, entwined in the history of CoEP, which adds to the massive collection. Some of the wooden trainee boats are used by buddying oarsmen such as tub scull, tub four and clinkered pair.  A rowing boat, called the Blue Whiff, because of its powder blue coat, is almost a century old.
Punt Formation and Telematches are held amidst the darkness  where stories and legends are woven into light and fire. The students undergo practice sessions 24×7, to get the perfect shape symbolizing the theme in the prior show. And last but not the least, Mashaal Dance performance is complemented by pitch dark sky, silent waters, dancing in rhythm, flare of hope and will of fire.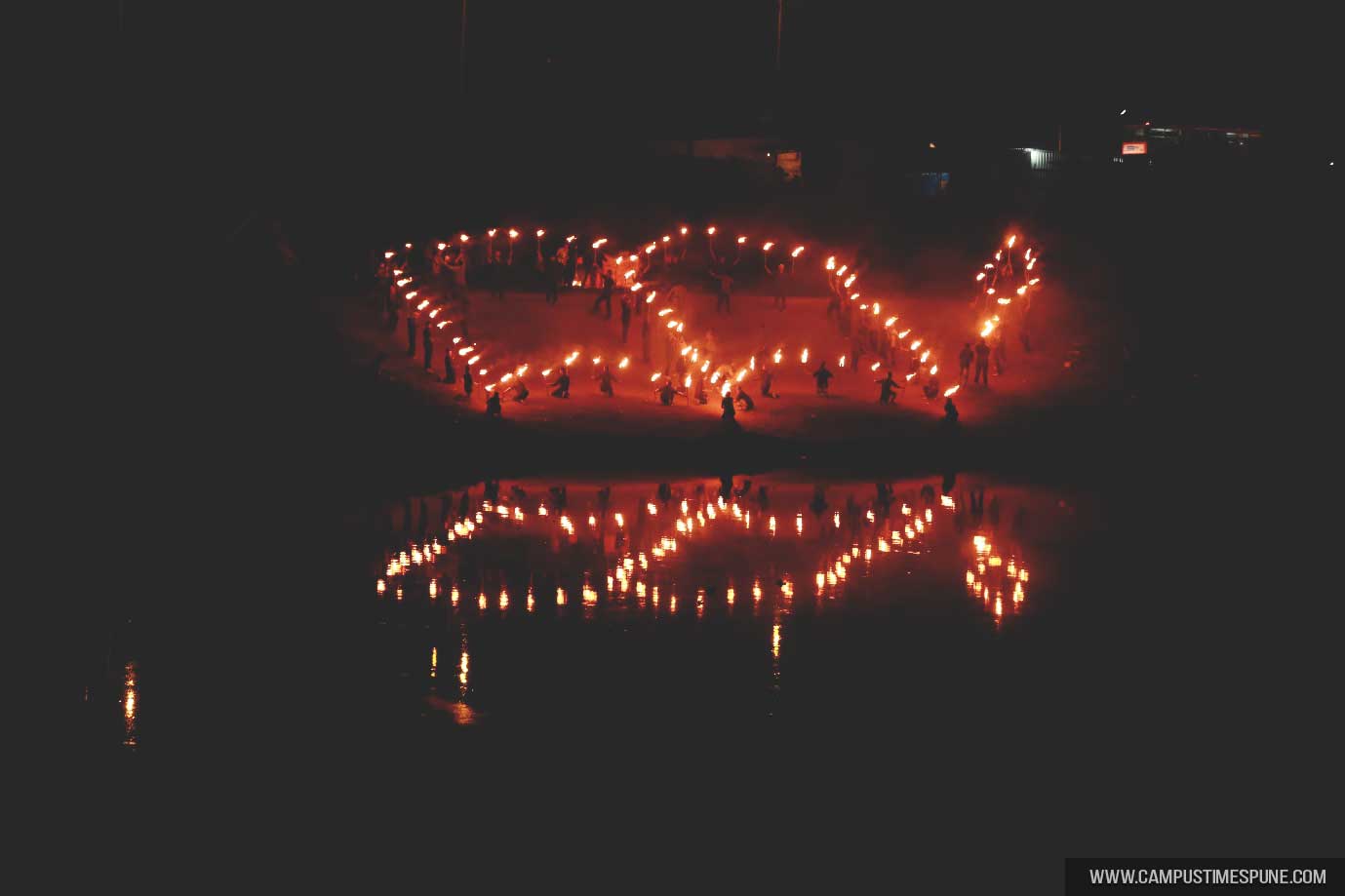 There are vintage wooden oars made of Teakwood, either hollow or solid from inside, are used to row the boats.
These shows are undoubtedly a treat to the eyes. But Regatta is not just about the shows and what happens on the main day but much more than that. Many participants of the show continue the sport after the event and represent the college at State and National Level.
It has hence, been home to many ace sports personalities which represent the college at National and International levels and hopes to carry forward the distinguished legacy with the latest chapter.
Regatta is a spectacular event not just for sightseeing but also for participation. When you walk into the boat club during the Regatta, you instantly feel the excitement and sense of unity in the air. This year's pre-centenarian edition of Regatta would be one of the most prestigious events.
Think of Regatta as a synonym for a community, for stories, and for a chance to create memories .
At Regatta, we give you a plethora of experiences for wonderful moments for you to create.  So see you at COEP, Pune!
The following two tabs change content below.
Campus Times Pune is an initiative taken by some enthusiastic students of Pune to entertain the "Netizens" by providing cool and trending content online. Articles from contributors who prefer keeping their identity anonymous, are published under our authorship. You can contact us with your articles by sending them to "
[email protected]
"
Latest posts by Campus Times Team (see all)
Event Details
Event Name
Location
​
COEP Boat Club

,

Behind Mechanical Department, College Of Engireering Pune,

,

Dr Baba Saheb Ambedkar Rd,

,

Shivajinagar, Pune

-

411005
Starting on
Ending on
About the Event
Punt formations, Kayaking, Mashaal Dance performance, and boat formations under a starlit sky and so much more. This is what COEP Regatta has to offer in its 90th edition and qualifies to become an event you must attend!