Pune is now considered to be one of the best cities to live in India. A large part of this development is due to the increasing number of software firms and IT industries, choosing Pune as their base. Owing to all these, the culture in Pune is changing and is becoming more accepting and welcoming to host different cultures.
The beauty of the city remains in the fact that, in spite of the commercialization and modernization, it has emerged successful in maintaining its original culture in terms of language, clothing, and food. And as it is famously said, be a roman while in Rome, it is time to be a Punekar while in Pune. Acquaint yourself with the culture and food style of Maharashtra, and Pune in particular. Here are top eateries in Pune that you can visit:
No less than a chain of restaurants, these guys are the oldest in the business, in town. They have multiple outlets in various places, within the city of Pune. They are majorly known for their vada pav. This is their chart-topping dish. People visit these stalls in huge numbers, to relish Maharashtra's trademark dish. Apart from Vada pav, this chain of joints is also well known for serving some of the best pithla bakhri and the authentic Maharashtrian thali.

Situated in east street, this is a very popular destination for the foodies of Pune. You can take back home some of the best baked condiments. This is more of a take away counter than an eatery. You can easily include this food stop to fit into your weekend ride plans. You can zoom to this place, on your two wheeler. If you don't have one, company like Wheelstreet bike rentals in Pune provide bikes at cheaper price with low deposit. While at Kayani, make sure to grab their star product – the Shrewsbury biscuits. Along with this one, there are numerous places to hangout in Pune Camp area.
Treat your taste buds to some authentic Maharashtrian cuisine. This small shop serves the best Puneri misal pav in the city. Though not a grand outlet, this place is always filled with people, waiting in long lines, to savor their delicious marvel, which is the missal pav. Bedekar is located in Narayan Peth and they have no other branches. This eatery joint should be on your list if you are foody and want to try some pukka desi khana.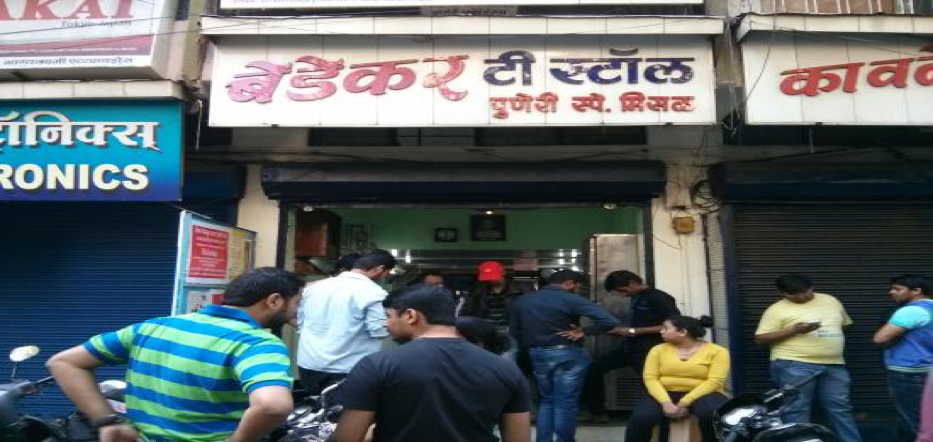 The Singhad Fort Food Stalls
This offers the best combination of adventure and food. Gear yourself up to some trekking at this fort, before you can treat the true blue foodie within you, as you reach on top. The place is easy to reach and in one of the major attractions for visitors. Definitely, an amazing place to hang out with your friends. You can rent a bike from the nearest bike rental in Pune, and embark on an adventurous yet, a yummilicious ride with your buddies. Try your hand at the huge variety of desi dishes available for you at the top. But do not forget to finish your trek with a steaming cup of masala chai.
Chitale Bandhu Mithaiwale
Hands down, one of the oldest food stalls to have been set up in Pune. Established in the year 1950, this stall is best known worldwide, for the Maharashtrian dish, Bhakarwadi. They sell close to 3000 kg of this freshly prepared snack every single day. This crunchy, Indian, deep fried snack is super tasty. Pune especially is hugely famous for producing some of the best forms of Bhakarwadi. People from all over the world, come and take back this snack home, with them. It is time you give this super snack a try.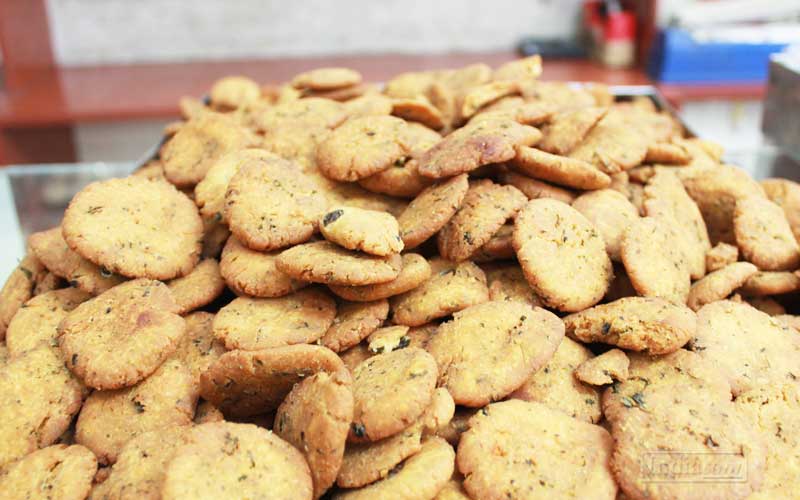 Digital Marketer by Choice. Deadpool Fan. Loves Marvel Movies Easter Eggs. 9GAGer. Learning old things. Bathroom Singer. Old Skool. Bearded. Food Lover. Fin.