"Xpressions'19", the flagship Management-Cultural fest of Xavier Institute of Management, Bhubaneswar, concluded successfully on the 10th of November. Spread over three days from the 8th to the 10th of November, the fest witnessed a huge number of participants from several reputed institutions across India.
The three days saw enthusiastic students participate in the various business as well as cultural events to showcase their skills and expertise. The participants brought a multitude of talent in the various competitions organised on all three days. Vriddhi, a CSR plan competition was won by Team Columbus (Kanupriya Mittal, Lava Kaushik), IRMA and the runners up were Team Winions (Sreeparna Kanungo, Pratyush Dey), XIMB. Resonance, a business simulation gaming event, was won by Team Incredibles (Praharsh Srivastava, Shreya Pandiyan Naidu, Siba Kumar Panda) and Team Blitzkrieg (Subhashish Mohanty, Itishree Biswal, Pratyush Raj) were the runners up. Team Sparkling Newbies (Viraj Gopani, Manan Mehra, Isha Parasramka) bagged the first prize in Fincaso where the financial acumen of the students was tested.
Pitch it Abroad was well received by all and the Team Har Har Mahadev (Nikunj Saraf and Purvai Kumar) was declared the winner with the 1st runners up being Team Cancelled Trips (Anshuman Sarangi and Maitreyee Ghadigaonkar), and the 2nd runners up were Team B2G (Komal Panigrahi and Anubhav Jogi).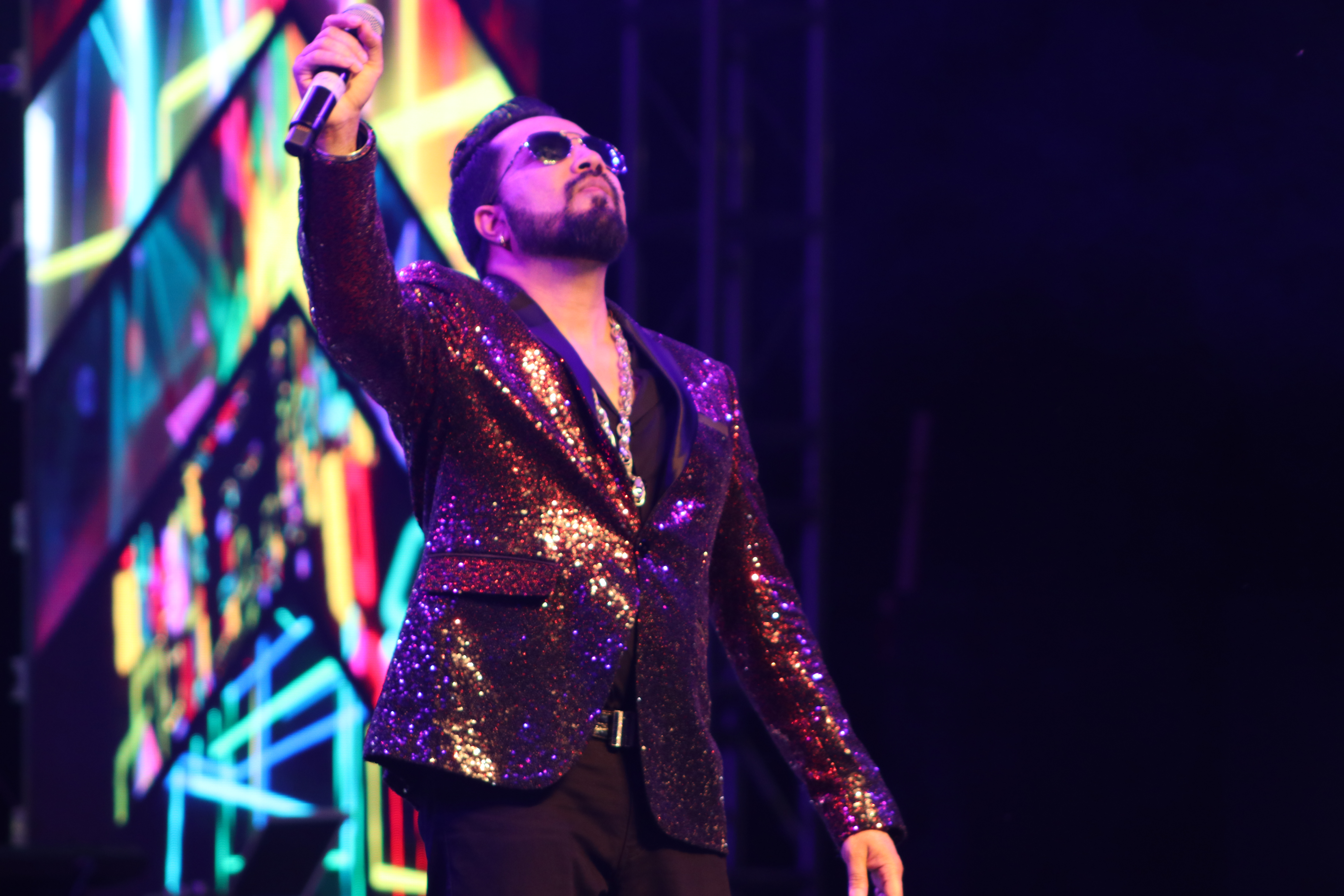 Chakravyuh was won by Team Lit as Funk (Shaily Mehta, Umang Dadhich, Harshit Sharma) from XIMB and the runners up were Team Baniya ka dimag Rout bhai ki daring (Akash Agarwal, Saurabh Agarwal, Manishankar Pati). Aaghaz, the nukkad natak competition was won by Xpressionz Theatre Society from IBS, Hyderabad and the runners up were from NIT Rourkela.
The day was closed with an enthralling performance by Underground Authority and with Kumar Varun tickling the funny bones of the audience.
The penultimate day of the fest was packed with a variety of events, beginning with several business events such as XIMB's very own Model United Nations and the flagship case study competitions name Maven and Jack of all Trades which tested the acumen of the future corporate leaders. Jack of All Trades showcased a fine display of tactical manoeuvres amongst teams trying to outwit each other.
Goonj, the solo singing competition where all the talented vocalists came on one podium and Pratibimb, face painting competition presented a means to the students to unwind from the daily curricular activities. Pratibimb was won by ITER (Shatabdi Chakraborty, Nikhil Singh).
Flight of Fancy, an event organized by the Literary society of XIMB and Vakritva, a CSR plan competition witnessed unmatched enthusiasm from all the participants.
TradeWars was won by Team VAM from IIM Vishakapatnam (Vaishali Chandani, Aman Dev) and the runners were up: Team Hojayega (Harshil Shah). In the evening Carnival De Vogue, XIMB's fashion competition went underway and the day was concluded with an electrifying night with Sunburn.
The last yet most-awaited day of the fest had a plethora of events such as Inquizzitive (The Flagship Quizzing Competition), Ad-Valorem (A Business Ideation Competition), MPower (A Marketing Based Business Event), [email protected] ( National Level Painting Competition), Thirkan (Group And Solo Dance Competition) And The Final Cut (A Short Film Making Competition).
The first position in MPower was grabbed by 'Vikings' (Yogesh Kumar, Vivek Mishra, Sourav Saha) of XIMB and the runners up were team 'P10' (Rachit Saxena, Chiranjiv Bal, Gagandeep Singh Bisht) of MICA. Ad-Valorem was won by team 'Diva Drive' (Shilpa Shrivastva, Sheeba Roberts) of XIMB while team 'Invincibles' (Vaishali Chandani, Sumit Kumar Choudhary,Nishtha Kathuria) from IIM-Visakhapatnam finished as runners-up.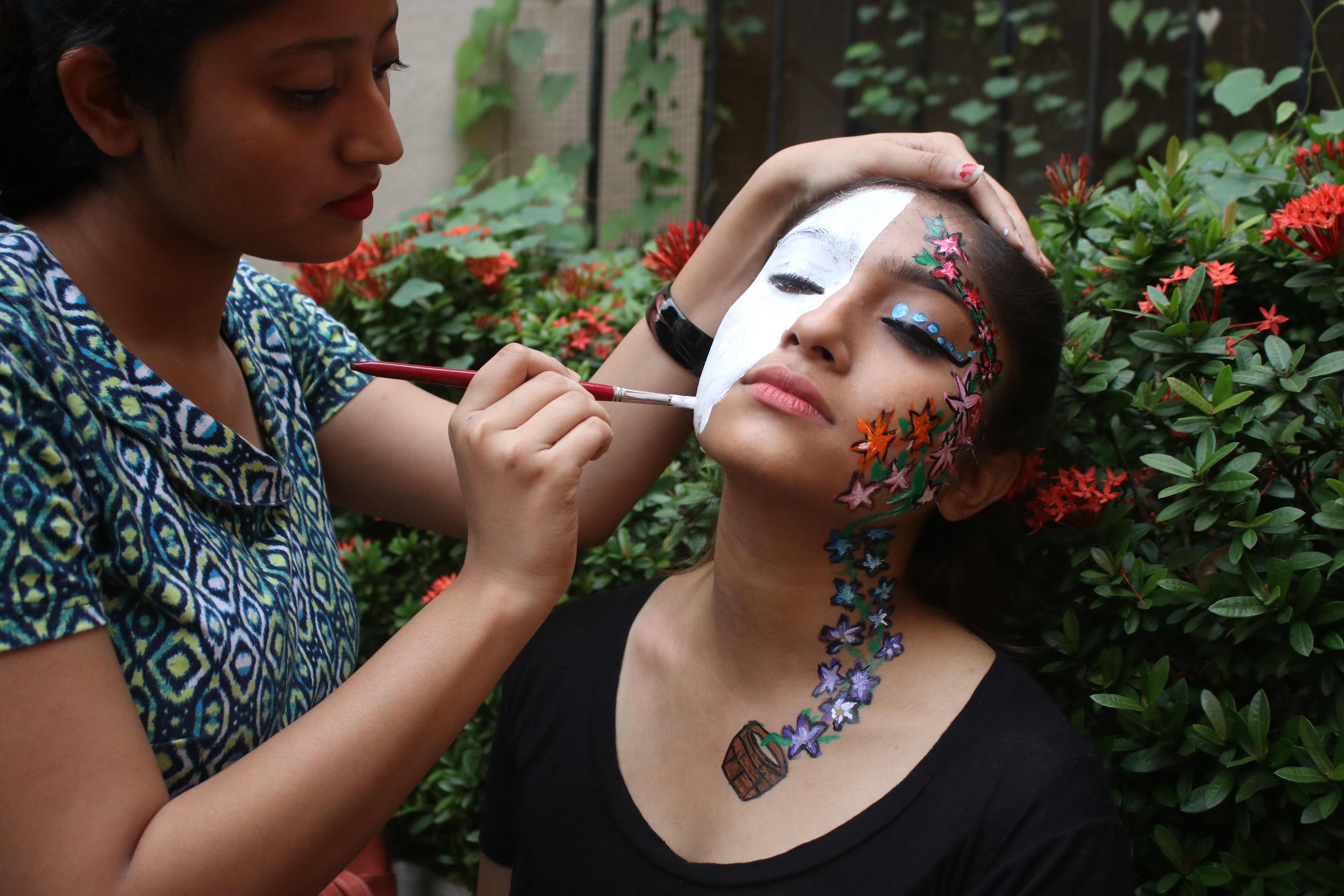 [email protected] XIMB gave an outlet to students to express their creativity. In the senior category, ITER, BBSR took home both the prizes with Dibyabeena Hota as the winner and Vaishnavi Thakur as the runner-up. DAV CSPUR did an encore of sorts by waltzing through the junior category as Himansu Sekhar Sahoo pipped Aarya Panigrahi by the closest of margins.
The Final Cut, a short film making competition saw a range of submissions on the theme "Sangharsh" from budding film-makers. Team 'Up To You' from ITER, BBSR won the first prize while team 'Loyalites' from Chennai went home with the critics` choice award.
Inquizzitive was won by team 'Tall Dark Handsome' (Sampad Pattanaik, Omkar Amrutanshu Siddhant Kamal Nayak) and the runner-uo was team 'No Name' (Saransh Mohapatra, Prateek Mishra, Ritwik Tripathy).
Thirkan, the dance competition of Xpressions finished with several laudable performances. The 'Vigoureux Crew' from Ravenshaw University, Cuttack won the group dance event after a tough competition from team 'Danza' of ITER, BBSR. Devjyoti Goswami, of Sophitorium College of Engineering, Bhubaneswar captivated the hearts of the audience and walked away with the trophy of the solo dance category. The Marketing Association of XIMB organised the Maxim Mela for the three days, which is a form of disguised research and helps them gather unbiased, real-time choices of customer about products and/or brands. This data is used for further analysis to solve real-time problems faced by associating companies.
The curtains came down on Xpressions '19 with Celeblitz, the celebrity night. XIMB was honoured to host the magical Bollywood singer, Mika Singh, who astounded the audience with his popular hits. His set-list was a combination of his compositions, which were deliriously lapped up by the enthusiastic crowd. His performance was a fitting coda to Xpressions '19.
Don't forget to share this upcoming event details with your network. Join Campus Times Pune on Facebook, Google+ & Twitter. Also do subscribe our YouTube Channel. Click on Push Notifications to get notified whenever we publish a post.
The following two tabs change content below.
Campus Times Pune is an initiative taken by some enthusiastic students of Pune to entertain the "Netizens" by providing cool and trending content online. Articles from contributors who prefer keeping their identity anonymous, are published under our authorship. You can contact us with your articles by sending them to "
[email protected]
"
Latest posts by Campus Times Team (see all)