Finally X-Men are back into business, and yes they have arrived indeed. X-Men: Apocalypse is certainly the movie that lives up to the expectations that viewers have after watching X-Men: Days of Future Past.
To begin with, the storyline of this movie seems to keep you glued to your seats and creates a sense of craving for more characters to turn up and show some of their SUPERPOWERS. (This will sound relevant once you watch Apocalypse in the movie).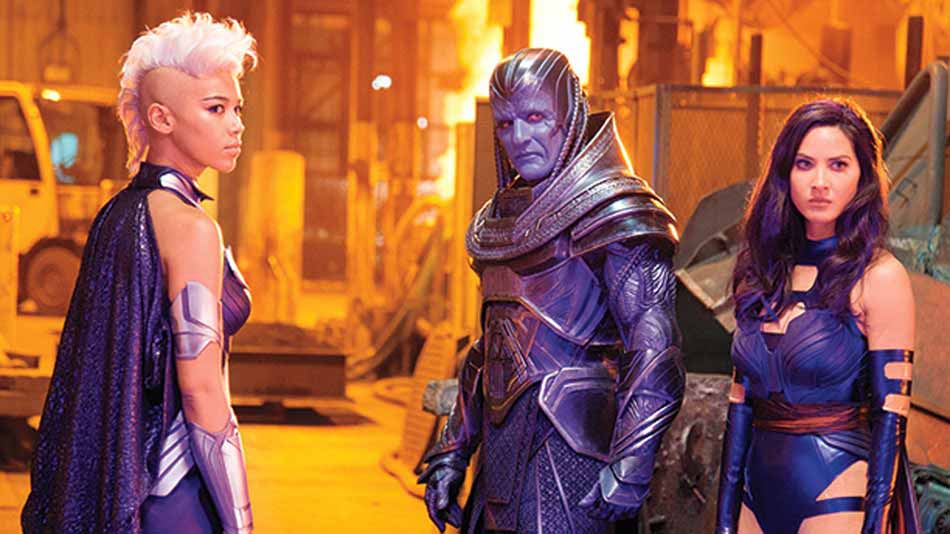 The movie starts off with a brilliant piece of screenplay and direction, showing the Egypt where once Persian Gods existed. Apocalypse or En Sabah Nur as was his name, shows up early and one does not need brains to figure out what he wants for the world and himself. He keeps up his ideology throughout the movie and supporting his cause are four other mutants (handpicked by Mr. Apocalypse) or as they say 'The Four Horsemen'.
The movie has a constant pace indeed as there are more and more mutants that keep popping up alongside a firm storyline. If one is a comic lover, they will surely appreciate the way this film has been constructed and recited.
Coming to the second half of the film, as people know that since this movie has a single antagonist for most of the time, there are multiple protagonists in the movie. The most important being Professor Charles Xavier (James McAvoy), who stands firm on his principles of treating mutants and humans equally and making the mutants realize that they are safe with their powers. The roles of Mystique (Jennifer Lawrence), Hank (Nicholas), Alex and Scott Summer (Lucas and Tye), Jean (Sophie Turner) and Nightcrawler (Kodi Smit-McPhee) are also certainly worth mentioning. Each actor justifies their role in the film along with importance as and when required. They have been suited well.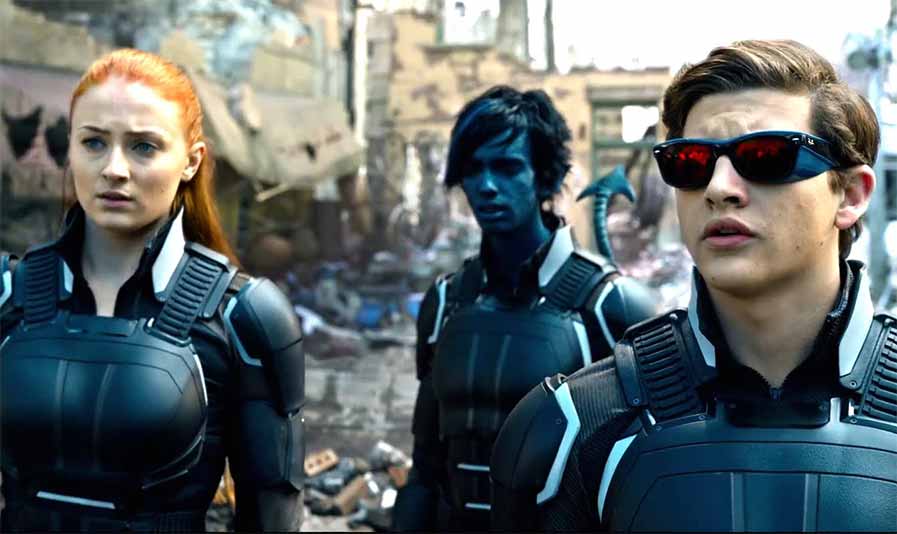 The character of Magneto/Erik Lehnsherr (Michael Fassbender) will certainly keep your mind switching whether to love him as a person, or hate him for being one of the horsemen. Fassbender has shown his brillance again with Magneto and certainly seems to have filled the shoes of his older version (Ian McKellen- Magneto from X-Men 1, 2 and the Last Stand).
Just when we thought that this was one of the best assembled casts, in comes our very own 'Wolverine' Hugh Jackman. Although his role is uncredited, it certainly seems to make up for a post credits scene that was kind of missed in this Marvel movie. (P.S., don't worry, the movie does have a post credits scene!)
Stan Lee makes a cameo appearance (Marvel movies are incomplete without this).
The cinematography is great considering that each character has a different background and each scene equally supports their persona's. The background score by John Ottman is well suited during action sequences and Quicksilver (Evan Peters) makes and entrance to the party. His character also makes him a contender for the most comic + lovable characters in the X-Men Saga.
Closing words :
There is nothing really that one would not like in this film (don't blame me if you do not like to watch the build up for story lines during the film). With great editing and screenplay, and some refined performance from the actors and cinematography, this movie is a must watch for all superhero fans (No DC-Marvel biased views here). Keep a close watch on the characters as they are the future of this X-Men team for quite some time.
Movie Review – X-Men Apocalypse Review | Honest Movie Reviews by Himanshu Bisht
Review Overview
Summary : A big thumbs up for this film as it seems to keep up the momentum of superhero movies this year.
Himanshu is Jack of some and master of none kind-of a person. Loves reading and writing for the masses. Software Engineer by profession, couch potato by choice. Stupid yet smart and loves to be the focal point of all the brainless jokes the world has to offer.