Driving on Indian roads is always an adventure. I guess we all can agree on that. Even a simple drive from your place to college and back home feels like a game of road rash, with people walking as if "unke baap ka rasta hai" and cars coming in and out, changing lanes as they please. Witnessing all this on the roads makes me think sometimes that India is indeed a FREE (to do whatever you want) COUNTRY. Speaking of Road Rash, I feel even the game is much more disciplined than the Indian roads.
Hold on. There is more. The Indian roads adds another bonus feature for your daily driving on your way to work. Its called "The spit bombs", or simply just people spitting all their decency out onto the roads waiting to attack you. (This might be a fun feature if it could be added in some video game!) This is not a matter of fun though when you have to face all this in reality!
I've asked this question to myself a million times and I bet the few remaining of you who agree with me also must have asked the same question to yourselves .
| WHY THE F**K DO PEOPLE SPIT ON THE F***ING ROAD??
I mean, do they really have to? Is it some sort of urge that they can't resist? I count myself as a normal average human being. I really don't see any urge to spit anywhere ever! The only time I spit is when I brush or wash my face after eating IN A F***ING WASH BASIN!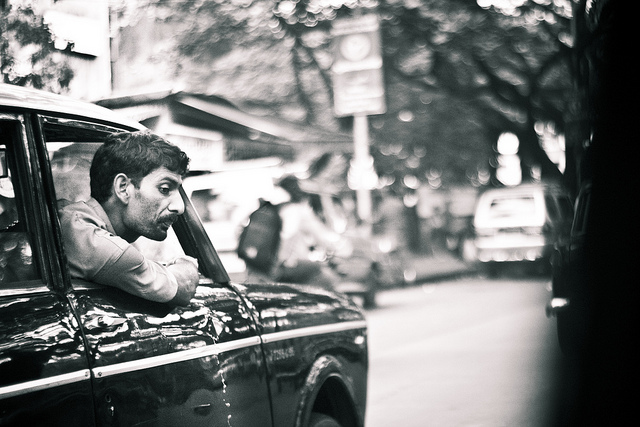 Img Source: Flickr
Here's what I faced one day. I was driving on the streets of Chinchwad in Pune at around a speed of 40 which is a pretty decent speed for the congested roads. I see two men riding their bikes in front of me. They were riding a little closer to the edge of the road and I was near the middle. Now edge of the road meant there was absolutely no one to his left and at the same time I was to his right.
I did notice that both the men were chewing "paan (betel leaf)" or whatever it is people have in their mouth which makes their teeth go red. So I assumed that if they had to spit they would do it to the most obvious side with no people..right?
WRONG!! They happily did not give a shit about any one and spat all the shit in their mouth to the right side where I was driving. Lucky for me I noticed them and could manage to avoid the "Spit Bomb" on time with much effort.
Well all this aside, people must realize one thing that spitting on the roads is actually a hazard to other people's health. Now for the people with their mouth full of "paan" and shit, the least they could do to avoid this spitting nuisance is to finish chewing AND spitting their "paan" and shit at one place and then drive.
After expressing (almost) all my thoughts on this very disgusting and serious issue, I still have an unsolved question in my mind.
| Will this habit of the people really ever change??
| Will people ever stop spitting on roads?
Share your thoughts with us and spread the word among people you think need to read this as a social and moral responsibility.
Liked This? You Might Want to Check Out Other Posts Too!
One of the founding members of Campus Times Pune. Passionate about photography. A big fan of stand up comedy and anything that doesn't involve Sajid Khan or Honey Singh. He has a new found love for cutting chai and also some John Mayer music. In his free time, he likes to goof around with a little bit of web designing and watch Arnub Goswami debate with himself.