"Music of youth stays with you throughout the life"
Music from young artists inspires millions on the planet to come ahead and showcase their talent too.
TimbreBells is aiming to achieve the same goal and it is coming with a magnificent event – A live online concert by Madhur Sharma. He is an Indian pop-rock, playback singer, and a splendid live performer. He's well known for melodies, soothing, and soulful voice.
The concert is based on the theme of 'Power of Youth in Music'.
"DHUN" – The Tune of The Next Generation
This event is scheduled for the evening of 24th April Saturday at 6 pm.
Mode of Event- Online (Link will be sent one day before the event)
The concert is kept completely free of cost due to the current situation of the pandemic.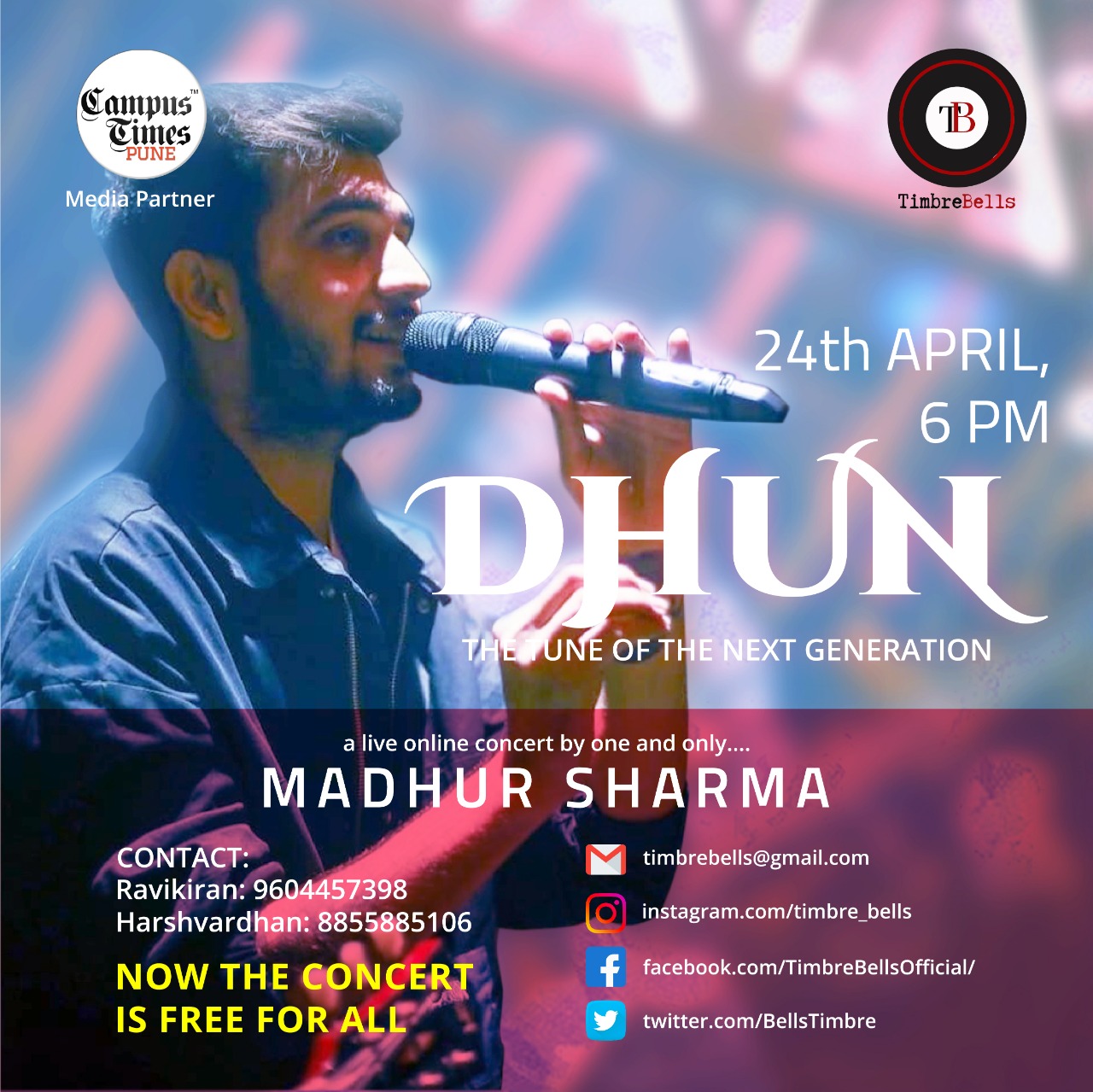 TimbreBells believes in connecting people and providing comfort through music. In this situation of the pandemic which is worsening day by day, we want to give you happiness, love, warmth, and comfort through the event.
TimbreBells adheres to the promise of providing good service to people. Through this event, TimbreBells wants to promote music from youth and encourage them to create, innovate and make their music globally renowned.
About TimbreBells
TimbreBells is a music-based start-up aiming to connect emotions, cultures, people, and the entire world through music. A musical hub to promote all kinds of music through their various services like courses, talk shows, and much more.
They believe in providing services to anyone and everyone.
In case of queries, please contact:
Ravikiran: 9604457398
Harshvardhan: 8855885106
Register Now
Registrations will close on 21st April (noon)
Follow TimbreBells To know more about upcoming initiatives and event
Instagram |  Twitter | Facebook  | LinkedIn
You can mail TmbreBells on
Anurag is an inquisitive budding Engineer.
Being perfect at his job is his watchword. Persistent learner, Aesthete photographer. Football , memes & Game of thrones fanatic.