Concerts are never meant to be online. 'Not really! The evening of 24th April saw a lot of people enjoying their time and swaying to the music in a virtual gig. Yes, you read that right! Breaking all the norms and crossing all the boundaries, TimbreBells, a rapidly rising music startup, organized an online concert named 'DHUN'
AND HOW!
A concert held on the 24th of April was free of cost, had an amazing response from people. The audience could not have asked for a better artist than the very famous, talented, and rising young singer, Madhur Sharma. He captivated the audience with his mesmerizing voice and melodious songs, that are still very close to our hearts. The audience was entertained throughout the concert. The fun for them ended on a high note when several fans were allowed to interact with the singer personally, and ask him questions about his music career.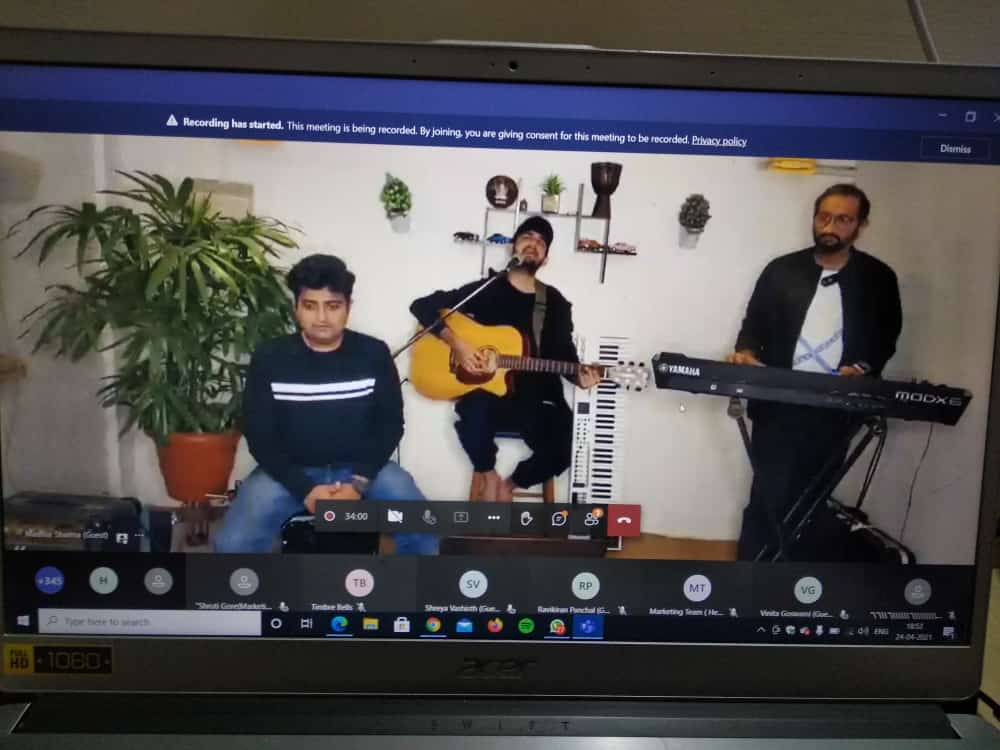 TimbreBells, which works on the concept of 'Vasudhaiva Kutumbakam'- connecting people and several cultures through music has rightly succeeded in doing so. In present times, with a deadly virus plaguing the entire planet, TimbreBells along with Madhur Sharma, have succeeded in spreading optimism, hope, and awareness amongst the audience. The concert helped people enjoy their nights as they were immersed in the world of music and forgot about the difficult scenario going on outside for a little while. The concert was hope, for people to go to their beds with a smile, enjoying the day and not worrying about what tomorrow had in store.
Click Here To Know More about DHUN
After such a successful concert, TimbreBells is all set to bring about a lot more projects, shows, workshops, events, and everything about music. Stay connected through social media for the latest updates. And don't miss the bliss of Music!
Stay tuned!
DM them at @timbre_bells for suggestions/queries.
Anurag is an inquisitive budding Engineer.
Being perfect at his job is his watchword. Persistent learner, Aesthete photographer. Football , memes & Game of thrones fanatic.