Mystique is a theatre group run by  theatre lovers in Pune and so far we have successfully staged some English plays like  Mirad ..A boy from Bosnia, Mirad II, At the ark at Eight, The Puppets, & Macbeth. In 2013 we participated in the state level drama competition and received many awards in the various categories for the Marathi play 'Aajcha..Baki Itihaas', a modern adaptation of the legendary play 'Baki Itihaas', by Badal Sircar.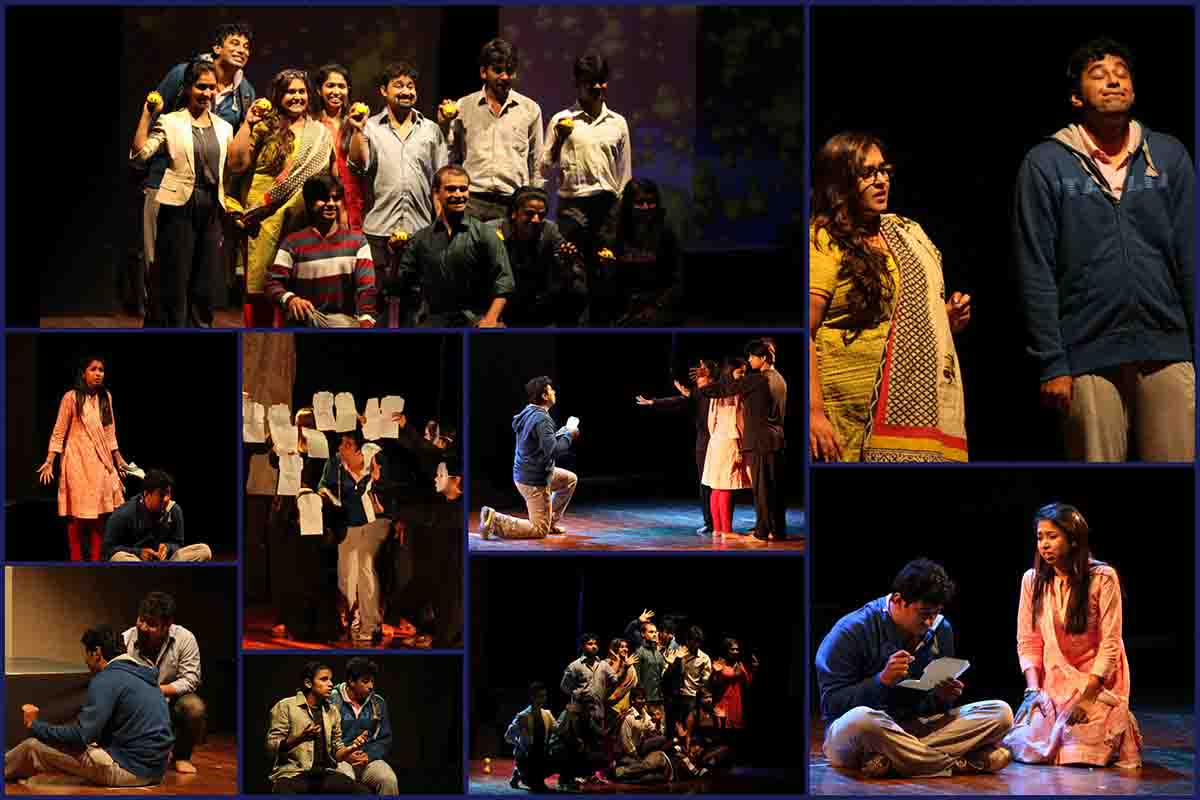 This year we are ready with our new production Sherlock & My Home.
Synopsis of Sherlock & My Home
Jaydeep Avinash Kulkarni is 15. He knows "every prime number up to 7,507". Jaydeep has Asperger's syndrome, though this is never specified. He can cope with facts, with concrete detail; emotions confuse and alarm him. Jaydeep sees everything, remembers everything, but cannot prioritize – cannot sift out what most of us regard as important. On the day he is told his mother is dead, he records his Scrabble score, and notes that supper was spaghetti with tomato sauce. But he isn't callous or indifferent.
He lives in Kothrud, Pune with his father and he abhors all yellow and brown things, thinks he would make a good astronaut, and has never been further than the end of the road on his own until his discovery of the "murder" of 'Sherlock', his neighbor's dog turns him into an amateur detective. As he collects facts relating to the death of the dog, he unintentionally pieces together a jigsaw that reveals to the audience the lies, grief and evasions of his parents' lives.
The play is co-directed by Darshan Naik and Shivani Karhadkar  (myself).
Characters
Jaideep Kulkarni
Avinash Kulkarni
Antara Kulkarni
Ms. Cynthia
Actors
Saket Raje
Pankaj Wathodkar
Rashmi Nilakhe
Shivani Karhadkar
The following two tabs change content below.
Febin Benjamin
Febin Benjamin is 'one -of-a-kind' type of guy who believes in enjoying life to the fullest. Loves to joke on everything that comes across his sight. He is an engineering graduate from Pimpri-Chinchwad College of Engineering. Besides that, he is a regular blogger/content writer, occasional poet and has also served as an editor for a recently published novel.
Latest posts by Febin Benjamin (see all)