Tattv, the annual Operations Summit is a flagship event hosted by the Symbiosis Institute of Operations Management, Nashik. An event of its kind, Tattv is a benison for the confrères of the Operations world where eminent leaders and experts from leading organizations come together to discuss and deliberate, share their insights and best practices in the field of Operations Management. The two-day event with its engaging sessions and panel discussions is all set to kick off on the 5th of February, 2022.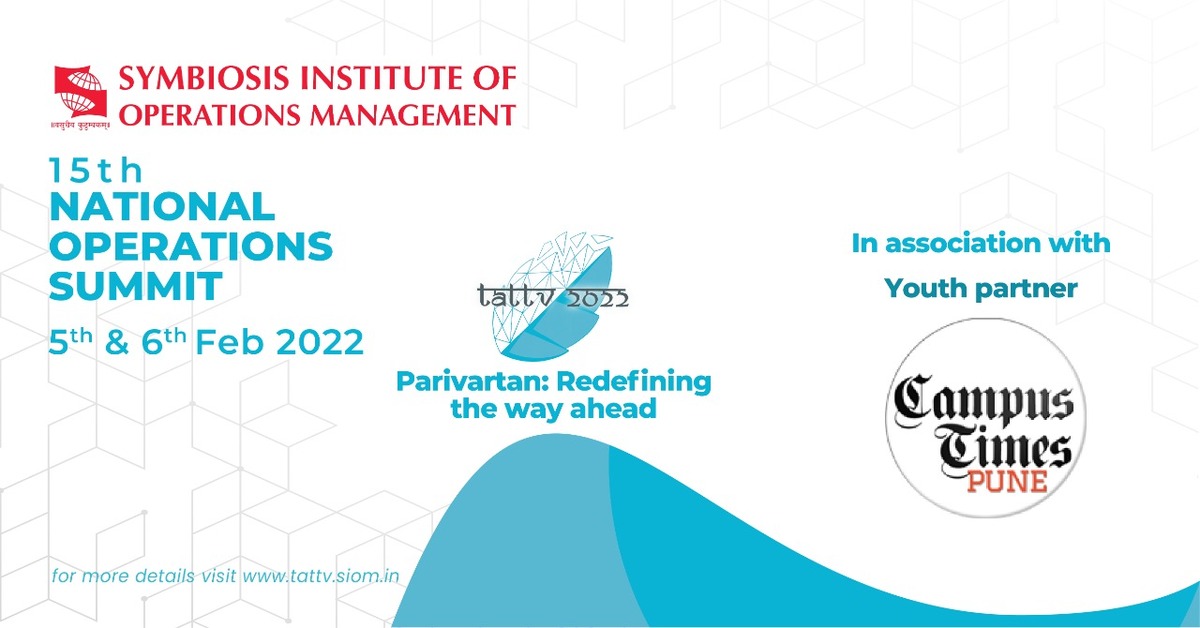 Why should you join?
Network:
Initially started as an on-campus event where many eminent personalities and dignitaries would visit curate engaging sessions, Tattv is being conducted online, courtesy of the pandemic since 2020. Nonetheless, it is a great opportunity to interact and listen to the leaders solving real-world problems in the field of Operations.
Themes:
Pertinent issues entailing to Operations and Supply Chain are generally the focus of the event. This year too, Tattv comes with a revolutionary theme: Parivartan- Redefining the way ahead and two sub-themes -Exploiting Industry 4.0 and Revitalizing the Supply Chain Management which speaks about innovation and sustainable Supply Chains, ascending the way to the Supply Chains of the future.
Speakers:
Several visionaries and thought leaders are expected to deliberate on various sub-domains of Operations and Supply Chain Management throughout the two days of inefficiently curated panel discussions and keynote speeches. Among them, Jesal Doshi, Deputy CEO of B Medical Systems, Subhrajit Majumder, Vice President of Ecom Express Private Ltd., Jayanta Ghatak, Head of Supply Chain of Payed, TK Balakumar, Chief Operating Officer of Big Basket, Nitish Rai, Founder of Freightfox, Abhinav Kalra, Director Supply Chain of SRL Diagnostics, Ajit Nair, Director – India & APAC Sourcing of Cello and  Rajkiran Kanagala, Senior VP & Group Head – Emerging Business Units of TCI are a notable few.
Click Here To read more About Symbiosis Institutes
The Glimpse Of Last Edition: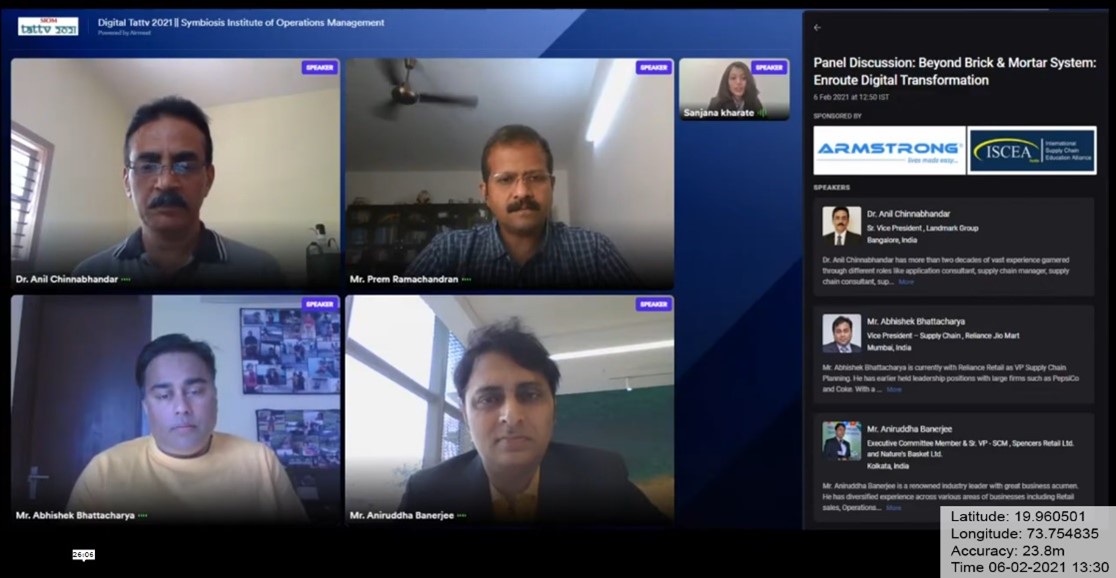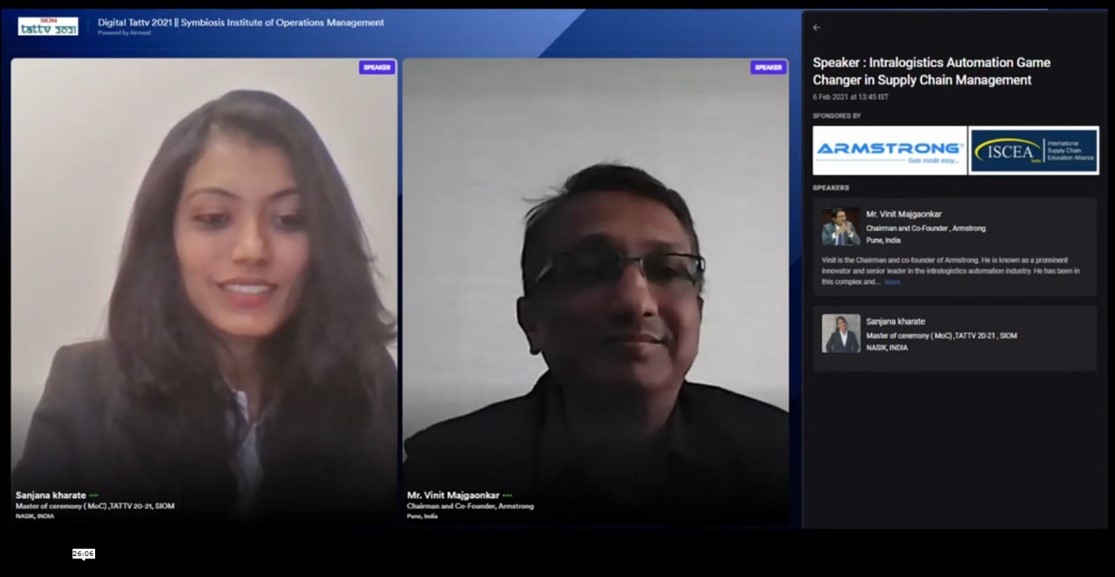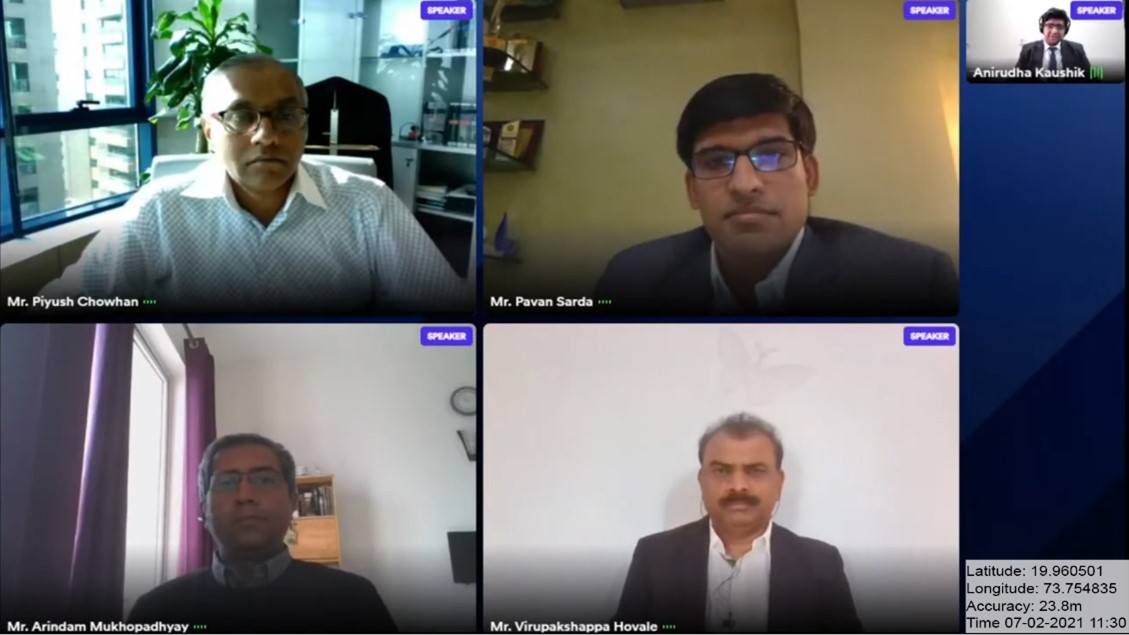 Hurry! Click Here To Register Now For TATTV 2022
Get In Touch With TATTV 2022 Team
Facebook | Instagram | LinkedIn | Twitter | Youtube | Email
Anurag is an inquisitive budding Engineer.
Being perfect at his job is his watchword. Persistent learner, Aesthete photographer. Football , memes & Game of thrones fanatic.