St. Mira's College for Girls, Pune, is hosting its second TEDx event –  TEDxStMirasCollege. It is set to be hosted in the auditorium within the college itself, on 7th September 2019, from 9am to 4pm. The theme for the event is "Halfway There"and through this theme, they aim at taking a deeper dive into topics we have little to no knowledge about. It is true that half knowledge can be more dangerous than ignorance and through this event they hope to encourage others to have an eagerness to get hold of comprehensive knowledge about topics of interest. They believe that it's time to understand why the glass is not filled up to the brim and to see the other side of things that we already know about. It's time for us to allow our minds to step out of the cage of our own perspective and look at things the way they truly are.
The event has a curated a carefully handpicked list of speakers that include dignitaries like Dr. Suresh Devnani, Geetika Saigal, Major Mohammed Ali Shah, Nabomita Mazumdar, Aditya Kriplani, Thomas Dal, Malcolm Raphael and Kanishk Priyadarshi. Each one of them is an expert in their field and are inspiring to say the least.They are all set to educate and inspire the local audience with their knowledge and strong ideas, covering diverse topics dealing with the fields of technology, design, art and literature.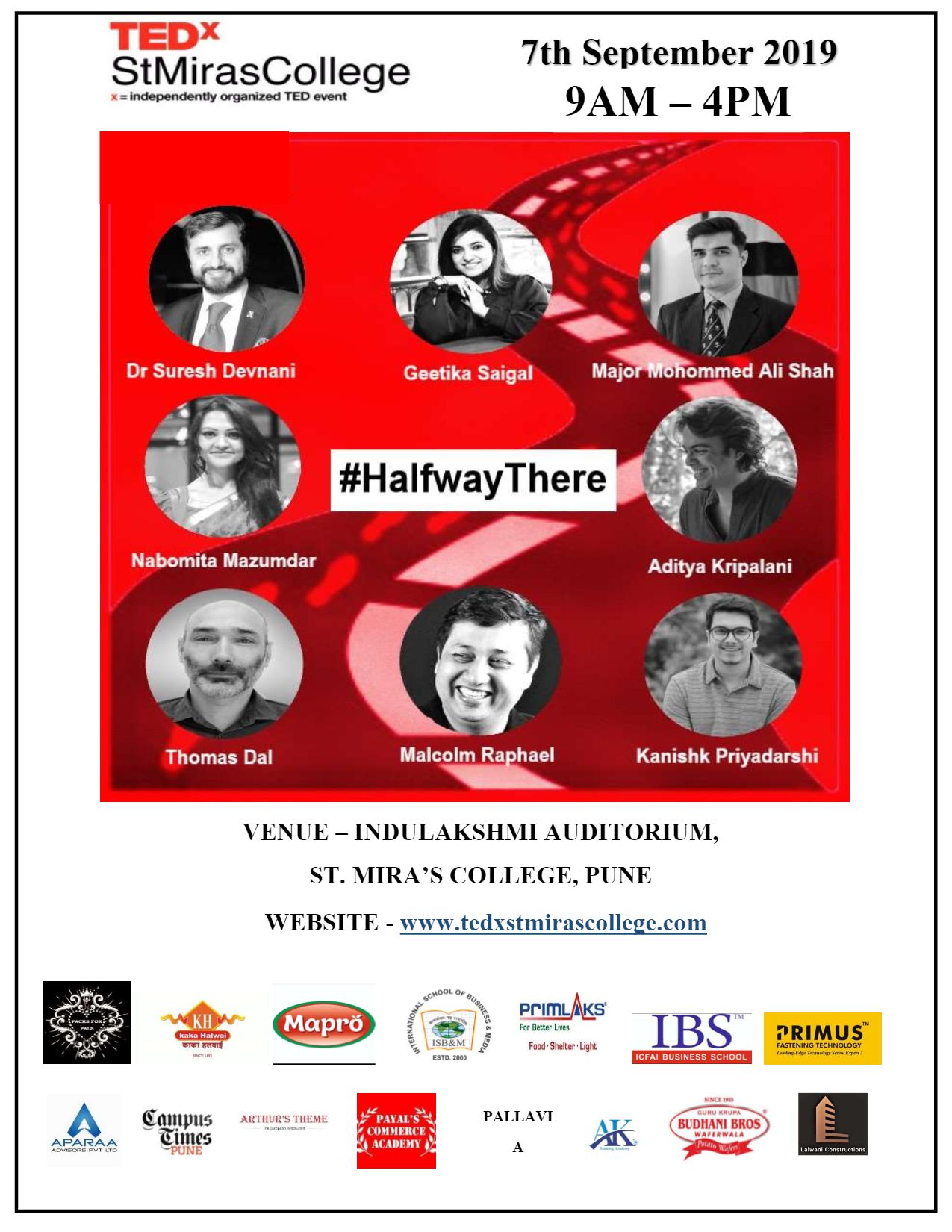 While the event may have included Technology and Design among other things through the TEDx speakers, Entertainment has been consolidated into it by way of two very interesting performances – The first one being a WFM (We Fuse Music),a well known alternative hindi rock band in Pune that can make people groove to sound of their music and the second one being by The Tribe Vibe Dance Company who are a well known and highly sought after group of passionate dancers with a diverse knowledge of about 22 dance styles!
Don't forget to share this upcoming event details with your network. Join Campus Times Pune on Facebook, Google+ & Twitter. Also do subscribe our YouTube Channel. Click on Push Notifications to get notified whenever we publish a post.