iTELF,  the Entrepreneurship Cell of SCIT which provides a dais for upcoming IT Entrepreneurs and Leaders, is back with it's event Sprout'IT. The 9th edition of this event will be based on the theme Vista – Vision of an Entrepreneur.
One of the greatest skills of leadership is being unflappable. All you need is the ideas sprouting and a great team to get to your goals irrespective of innumerable hurdles. Everyone has a spark of it in them. At Sprout'IT we ignite that fire to compete and get the best of the lot.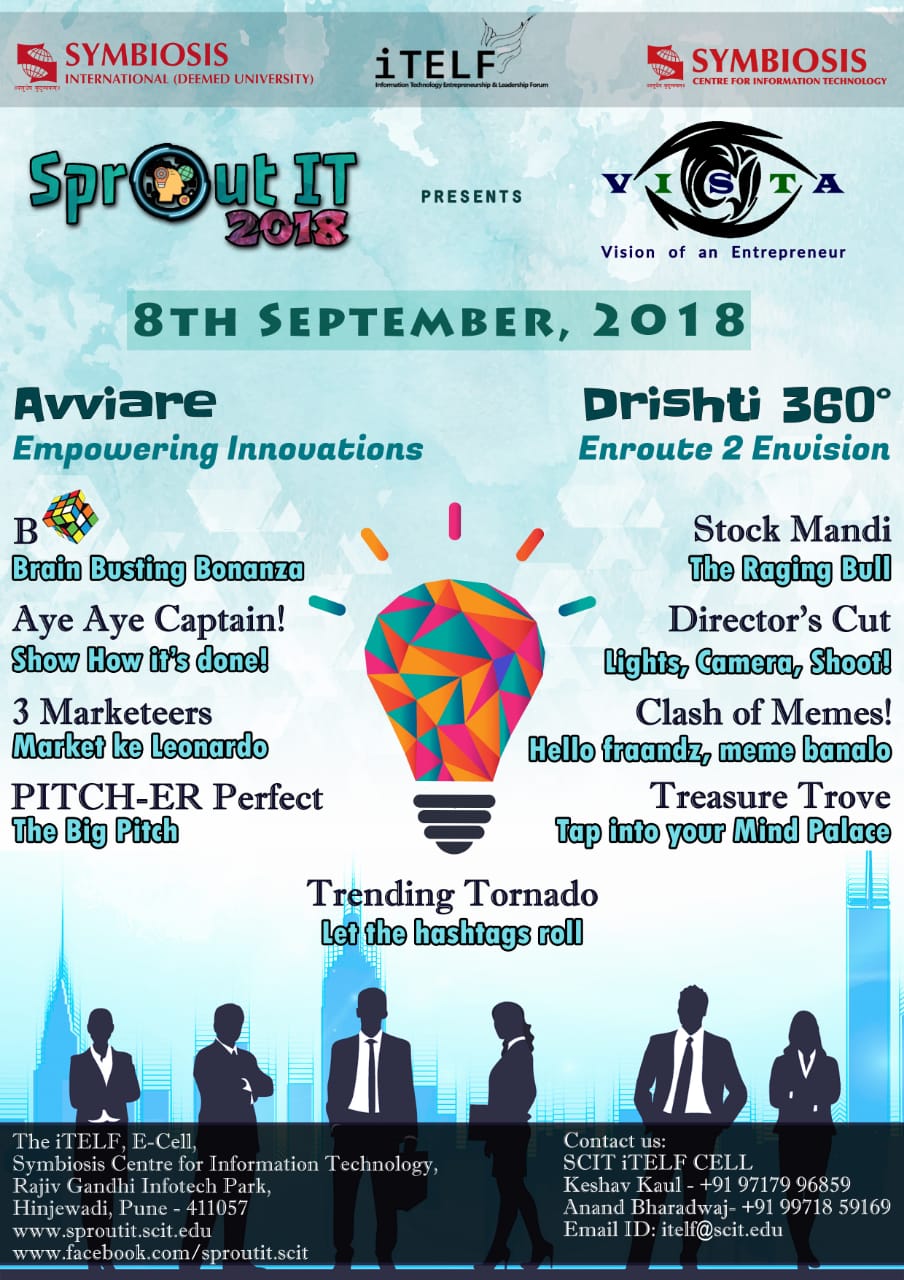 Vista is all about discovering the entrepreneur streak in you. We believe in your vision and its infinite possibilities. Thus, our Team at SPROUT'IT has designed an amazing line up of exciting events to keep everyone engaged which includes team-building, brain busting bonanza, pitching your best ideas and a lot more mystery. We have made sure you sit at the edge of your seats and have the best experience. Here's inviting all the students and professionals to come participate in this managerial fiesta
We look forward to seeing you at the event on September 8, 2018.