PICT ACM Student Chapter – Women in Computing(PASC-W) is back with their annual event, RADIANCE'21 on the 3rd, 4th, and 5th of September 2021. A one of a kind event, Radiance is an amalgamation of technical and non-technical events aimed to introduce and furnish the skills of future professionals. The unique trait of this event is that it is completely organized by the women members of the chapter.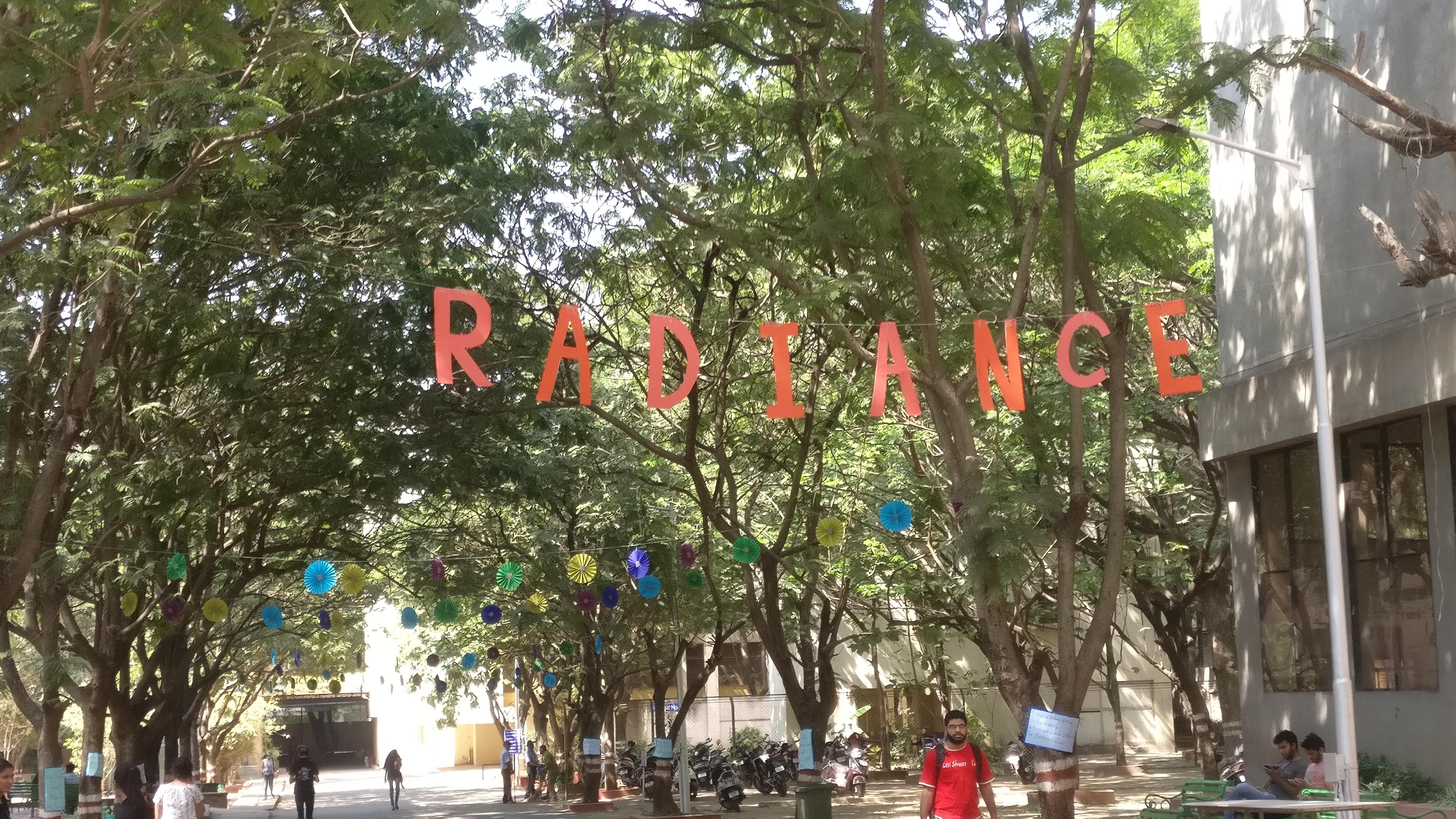 When this event was hosted offline, it experienced a footfall of 2000+ individuals, and this year as well they are anticipating enthusiastic participation from students of varied backgrounds. Due to the Covid-19 pandemic situation, the organizers are trying their best to bring the essence and spirit of this event online.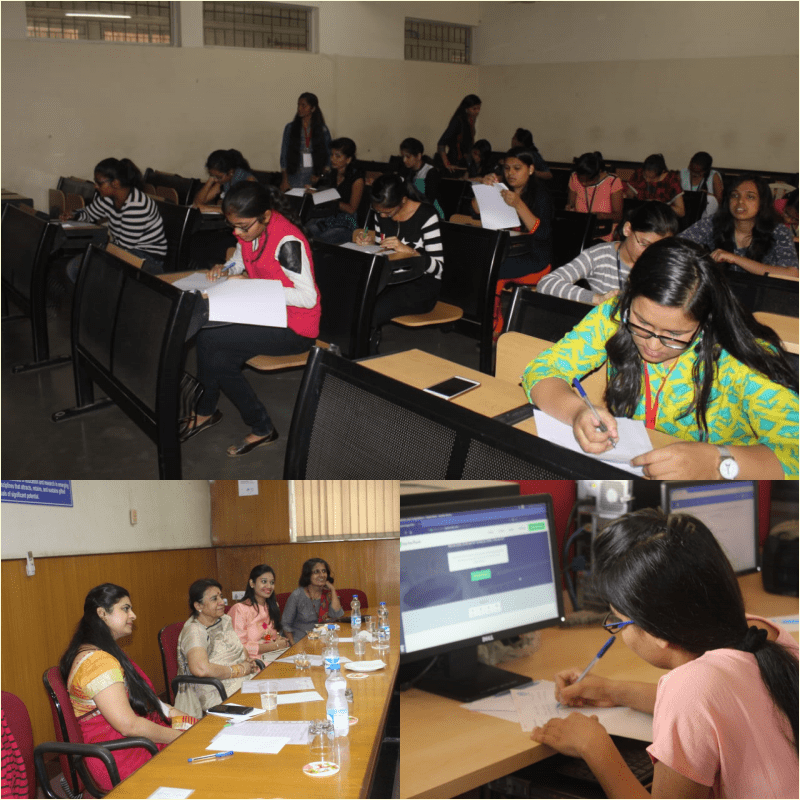 The main motto of this event is to commemorate and accentuate the achievements of women in STEM fields. PASC-W enhances technical skills and provides a platform where women can compete with the world. It aims to improve awareness related to technology amongst the youth and to strengthen them for the challenges that lie ahead. The utmost priority of this chapter is the advancement of women and nurturing them with equal rights and opportunities.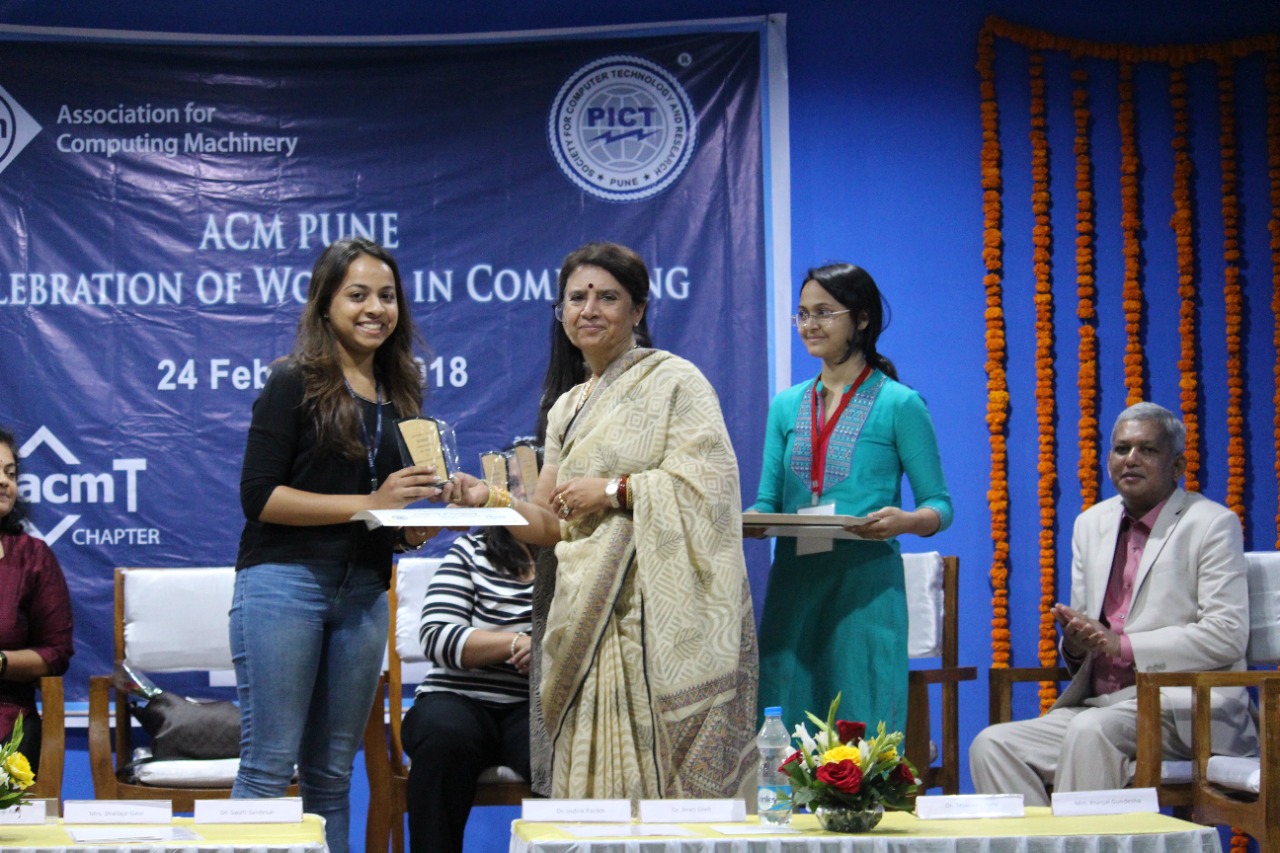 The three days of the event will witness students participating in various technical and non-technical events, giving them an all-around experience beyond the syllabus. The goal is to endow students with one of the most memorable experiences of their college life, along with a blend of these assorted competitions.  
This year Radiance has an assortment of eight competitions to test the mettle of all the participants. Choose from different fields to find your perfect match. Radiance provides for all.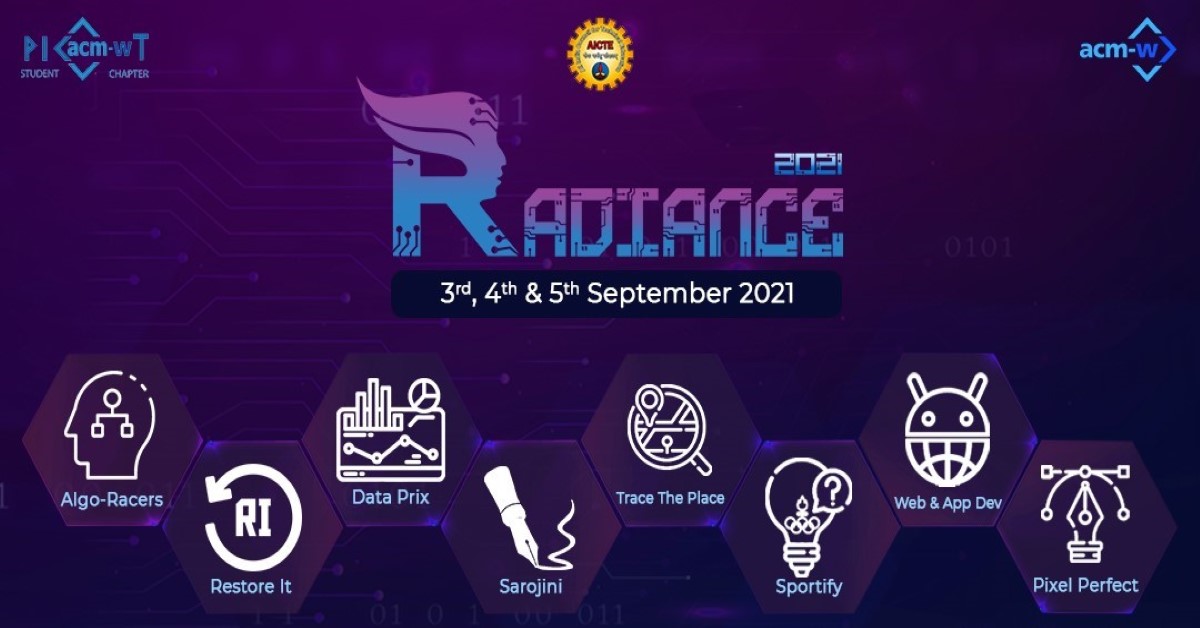 Is coding your chosen field? Don't miss out on Algo-racers and Restore It. Want to explore the world of machine learning and deep learning? Then Data Prix is the contest for you. Or if your strengths lie in building websites and Android apps then Web and App dev are for you. 
Want to Know More About PICT?- Here
Need a break from all the technical stuff then Radiance'21 is happy to offer you an ample collection of non-technical events. Travel the world with their online treasure hunt, Trace the Place or perhaps stoke the competitive spirit inside you with their sports quiz, Sportify.  If you want to let loose your creative side then they have two more contests for you. Sarojini is their intriguing and thought-provoking writing competition and Pixel Perfect is the perfect outlet for you to unleash your designing and photoshop skills.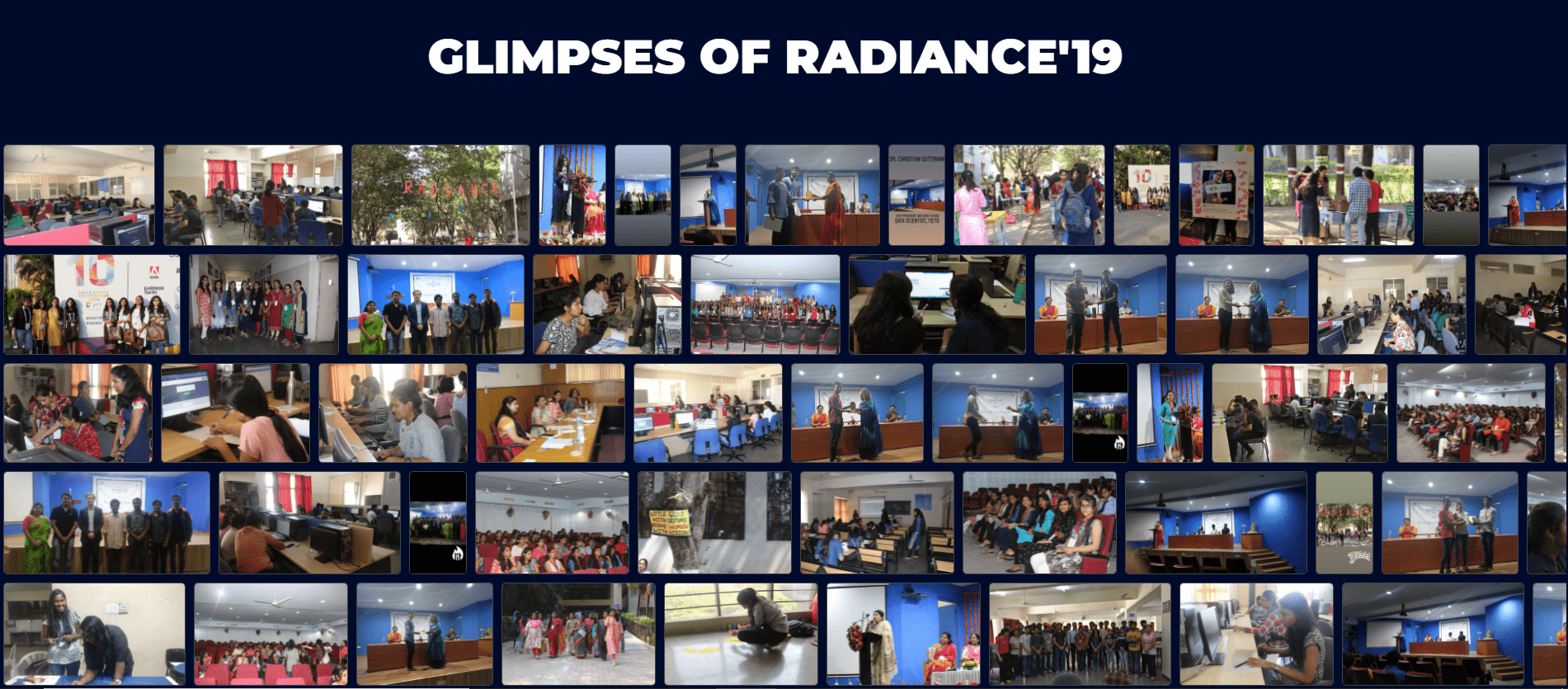 Registration for all events of RADIANCE'21 is free and open for all. Don't miss out on the opportunity of winning exciting prizes in this upcoming event. Join them in spotlighting the achievements of women in STEM fields and help them make it a sensational success.
Register Now For Radiance 2021
Follow Radiance 2021 For More Updates
Facebook | Instagram | LinkedIn | Twitter
The following two tabs change content below.
Anurag Jadhav
Content Manager
at
Campus Times Pune
Anurag is an inquisitive budding Engineer. Being perfect at his job is his watchword. Persistent learner, Aesthete photographer. Football , memes & Game of thrones fanatic.
Latest posts by Anurag Jadhav (see all)