'R-Evolution' is the flagship event of Rotaract Club of DY Patil Vidya Pratishthan focusing mainly on professional development of an individual. The event offers the participants a platform to showcase their professional aptitude. The event was first conducted in the year 2010 and received a good response at the college level.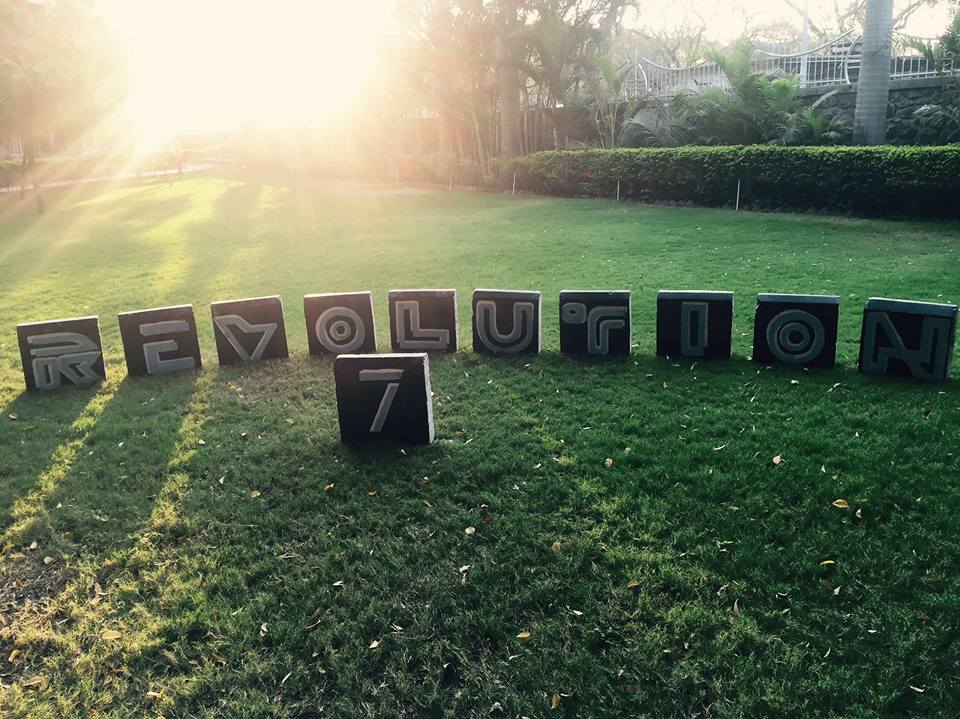 In the year 2010 the event was conducted all over again under the leadership of then president Rtr. Astitva Karunesh.This is the seventh year of the event and will be held at  National level under the leadership of our President Rtr. Saksham Kapur. The management will include participants from 4 different centres across the country besides one centre at Sri Lanka as well competing against each other.
Theme Of R-Evolution 2016
This event is a National level Non-Technical Quiz Competition being organised at different centres across India viz., MITSOB Kothrud and DYPIET, Pimpri in Pune, Muzaffarpur (Bihar), Bangalore, Hyderabad besides one centre at Sri Lanka as well.
The first round will be an aptitude test which will examine the logical aspect of the participants in a team of two.
If the team qualifies for the 2nd Round, one member of the team will go for the Group Discussion Round and the other one for the Rapid Fire Round.
The scores of the 2nd Round are combined and the top 10 teams qualify for the 3rd and final round which is a quiz based round.
Second and third Round will be held at DYPIET Pimpri, Pune on 21st Feb, 2016.
The first three teams will be awarded cash prize upto 25,000 along with various coupons, gift hampers and an International  level honour certificate.
The rest of the participants will get numerous coupons from our sponsors, gift hampers and a national level appreciation certificate along with many more on spot gifts.
The first round will be conducted at 4 centres in India and 1 centre at Sri Lanka as well.
Padmashree Dr. D.Y. Patil Institute of Engineering and Technology, Pimpri, Pune-18
MIT School of Business, MIT Campus, Paud Rd., Kothrud, Pune-38
Muzaffarpur, Bihar
Bangalore
Hyderabad

The 2nd Round and the final round will be conducted at
Padmashree Dr. D.Y. Patil Institute of Engineering and Technology, Pimpri, Pune-18.
Event Admin:
Rtr. Pranit Bakshi – +91-7775870817
Asst. Event Admin:
Rtr. Sanket Samaiya  – +91-8308503041
Rtr. Sushmita Sinha  – +91-7758044753
Rtr. Mayank Vats  – +91-7066527930
Asst. Campaigning Head:
Rtr. Shubham Chopade – +91-9673174006
Rtr. Sameeran Sukale – +91-9975618076
The following two tabs change content below.
Campus Times Pune is an initiative taken by some enthusiastic students of Pune to entertain the "Netizens" by providing cool and trending content online. Articles from contributors who prefer keeping their identity anonymous, are published under our authorship. You can contact us with your articles by sending them to "
[email protected]
"
Latest posts by Campus Times Team (see all)