Pune Startup Fest'21 organized by Bhau's Entrepreneurship – Cell, an annual entrepreneurship fest of College Of Engineering Pune (COEP), launched its first-ever virtual(Online) edition- "PSF'21", with the theme – "Bolstering Innovation – a Blueprint for the Future", which was scheduled on 27th and 28th of February. Pune Startup Fest'21 was under the patronage of Skill India, Startup India, Ministry of Education's – Innovation Cell, AGNIi, and in association with Phicommerce, a new-age financial technology company focused on innovating digital payments.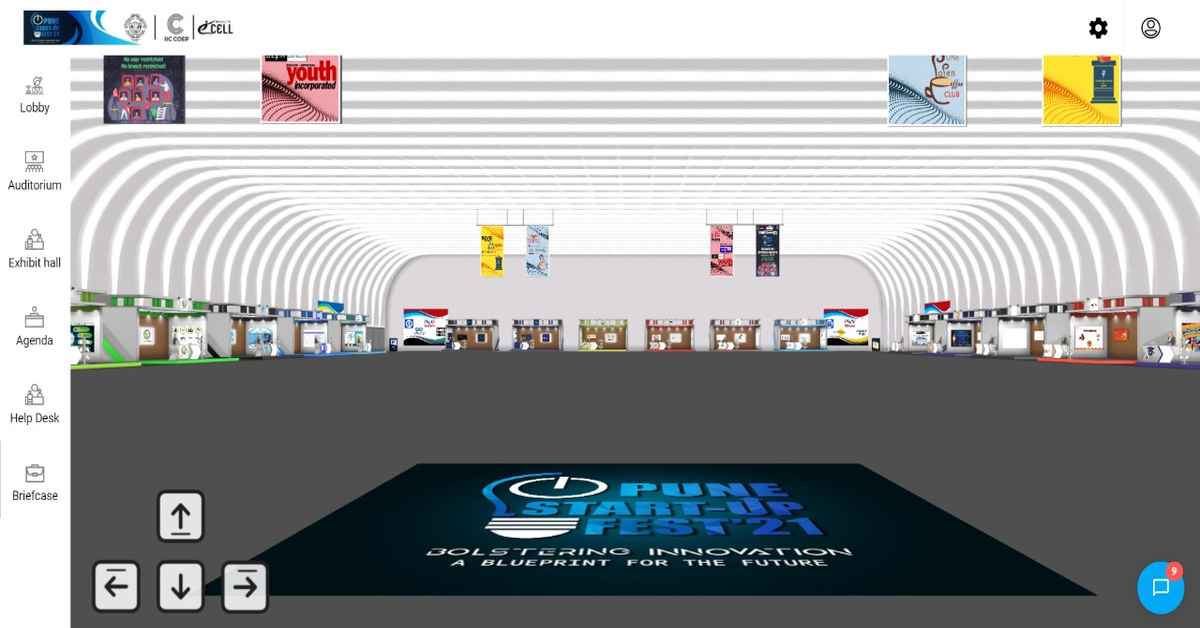 Inauguration:
The Inauguration Ceremony of the fest which was scheduled on 27th February at 9:30 a.m, online , was graced by the presence of Mr. Harsh Mariwala, Founder and Chairman of Marico Ltd. as the Chief Guest and Mrs. Mrunal Pawar, as the Guest of Honor, Dr. B. B. Ahuja, Director COEP, Deputy Director Prof. Mukul Sutaone, Dean Student Affairs Dr. P. R. Dhamangaokar, Prof. Dr. Madhuri Karnik and Prof. Rahul Adhau were also present.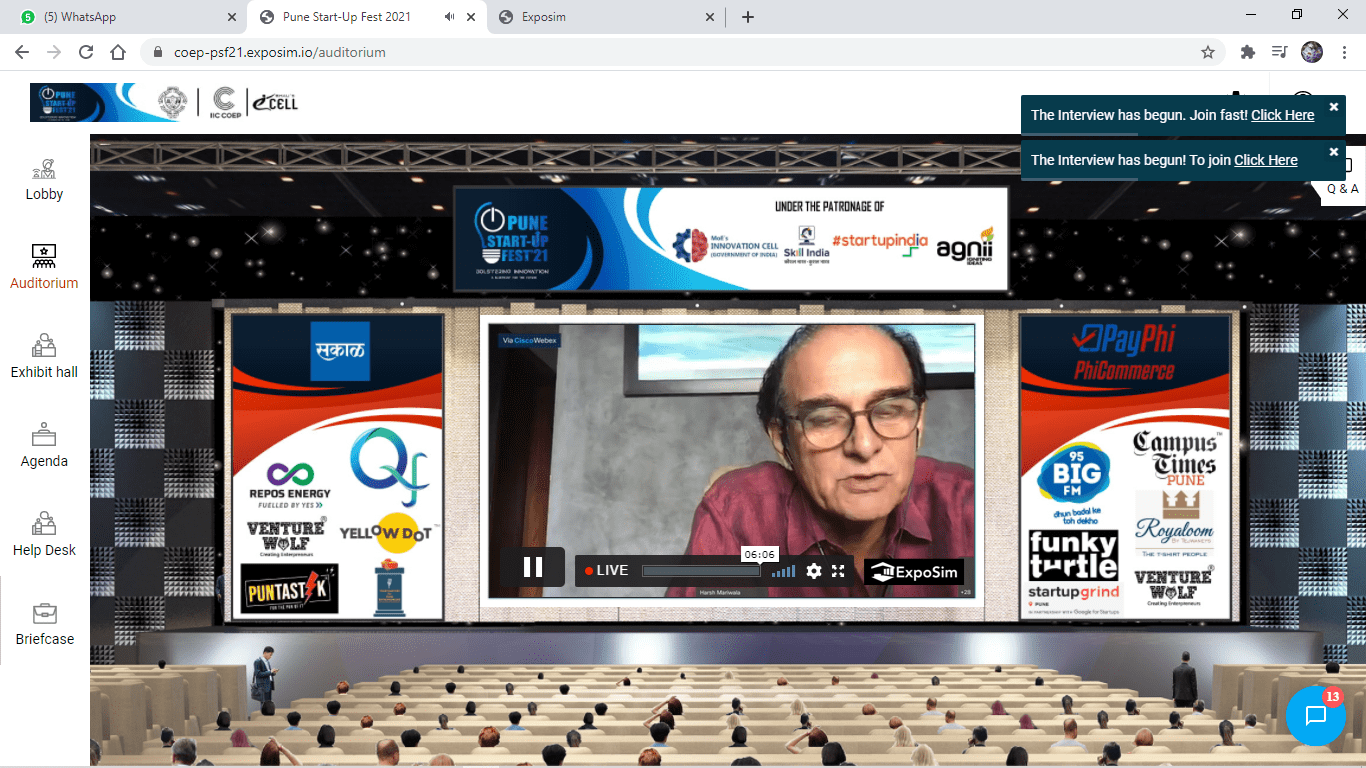 Mr. Harsh Mariwala spoke about the failures faced in starting a business, differences in entrepreneurship, and so on. 'Me-too businesses' in the retail space will "fail" in the current market scenario, while others that add value will continue to attract investor interest', added the business tycoon. With the inaugural session, Pune Startup Fest'21 was opened for the audience.
The Key Highlights of the 3rd edition of Pune Startup Fest'21 were The Startup Expo consisting of:-
100 startups
60+ investors and mentors
Around 10,000 visitors
8 zones – Technology, Healthcare, Lifestyle, Agriculture, Social, Student Startups, Innovation Zone, Breaking the Pandemic and Sponsors Zone
Huge Internship opportunities offered.
The inaugural evening ended with Keynote lecture series, comprised of speech of
Sonakshi Nathani: Co-Founder & CEO, Bikayi. She shared her experience and difficulties faced when she started a startup and also guided the young budding entrepreneurs.
Panel Discussion:
The second day of the PSF'21, 28th February, initiated with the most awaited "Investor Panel Discussion". It was an extraordinary Panel Discussion, followed by an amazing lineup of Panelists, on the topic "What do Startups need to do for Fundraising". Panel Discussions featured renowned entrepreneurs and the agenda covers the global entrepreneurial scenario.
Valedictory Ceremony
Finally, the day took off with a keynote lecture by Mr. Mukul Kumar, Co-Founder & President, Pubmatic in the Valedictory Ceremony of the Fest. He shared his experience in various walks of his career as an entrepreneur and much more!! Dr. B. B. Ahuja, Director COEP, Deputy Director Prof. Mukul Sutaone, Dean Student Affairs Dr. P. R. Dhamangaokar, Prof. Dr. Madhuri Karnik, and Prof. Rahul Adhau were also present on the occasion of the valedictory ceremony. The two days reflected the theme comprehensively.
Bhau's E-Cell,
Colllege of Engineering, Pune(COEP)
Website: www.punestartupfest.in
The following two tabs change content below.
Anurag Jadhav
Content Manager
at
Campus Times Pune
Anurag is an inquisitive budding Engineer. Being perfect at his job is his watchword. Persistent learner, Aesthete photographer. Football , memes & Game of thrones fanatic.
Latest posts by Anurag Jadhav (see all)