Strapline: Puneri people are lovely. Dating a Puneri boy would great experience in love, friendship, food and long boring stories.
Pune may have been known as a pensioner's paradise, but these days it's known as an educational and IT hub. Now, we all know college is not just about academics. A lot of extra curricular activities (ahem!) will be a part of our lives in college days. Being with a Puneri boy, has its own perks.
I mean, they have it all, good looks, intelligence, good sense of humour and the perfect mixture of traditional and modern thinking. With the 'Aai shappat' and 'Kay rao, asa ka?', let's see why dating a Puneri boy has its perks:
1) Great knowledge of places to hang out:
Pune has it all, from regional restaurants, international cuisines and roadside thelas. Puneri boys know which place is suitable for any occasion. So, if your mood strikes to dress up and party or to just devour the steamed momos, you have your own go to person, to ask for best eateries. The catch? He won't share his food at all.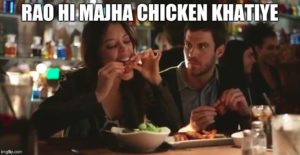 2) Zooming Away:
While people in other cities prefer a car, in Pune bikes rule. Puneri boys know their way around the city. Moreover, they won't ever let you drive because most girls in Pune have adorned a terrorist look with their scarves. Even if you are running late, they would zip through the city and reach the destination on time.  One thing is for sure, they won't ever be late for date. If they are, they know they'll get scolded by through your scarf mask.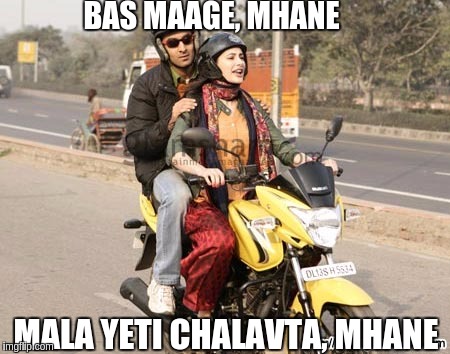 4) Lingo:
Best way to warm up to the localites is to talk to them in their own language. Not that we can learn the complete language, but knowing a few common words and phrase can't hurt. Knowing the local lingo can help in overcoming the language barrier a little. Puneri boys are expert in this and can be great guidance. Adding 'rao,' 'bhari,' 'bhau' to your sentences can go a long way to warm up those rickshaw walas, or vendors. Additional tip: Go around calling everyone 'dada', you'll get a bonus.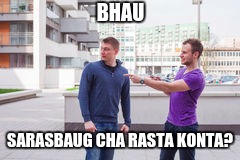 5) Rock both traditional and casual wear:
Everyone looks great in their traditional wear. But, have you ever seen a man wearing dhoti, kurta and Puneri Pheta? They look good. But what makes it better is the confidence with which they carry their attire while doing horrible Ganpati dance at a wedding or Ganesh Utsav. Stupid acts calls for great self confidence.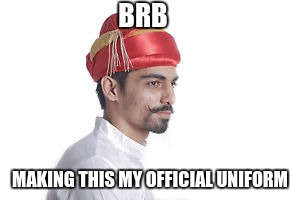 5) Sense of Humour:
Your time with a Puneri boy would be filled laughter. I mean, they are the descendants of those legends who wrote the Puneri Patya. Of course, the humour will have rubbed off. Lame jokes which will make you question your sanity for laughing at them are the speciality of all Pune boys. And all their stories seem to start with "Arre te tari kahich nahi, majhya sobat aik kay jhala…"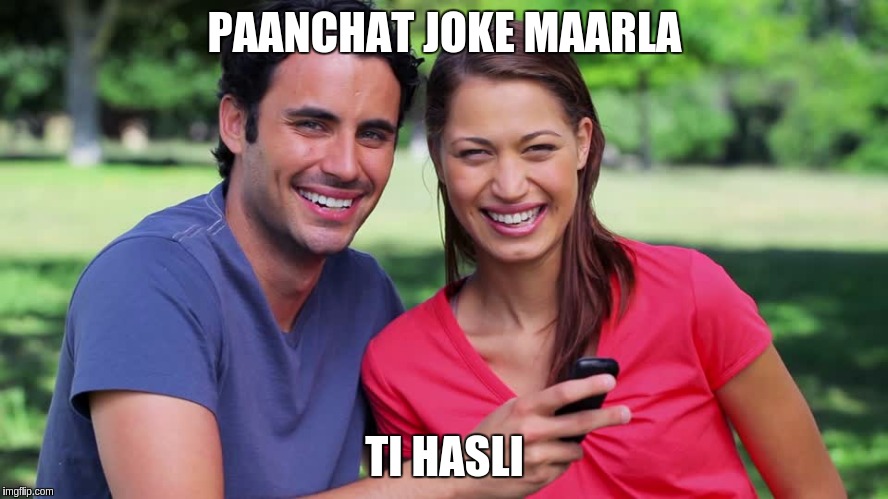 6) Dhol Tasha Pathak:
Remember not to plan any dates before the Ganesh utsav, as he will be busy with Dhol practice. It might get a little irritating while he talks only about Dhol Tasha all week long, while you're on a date, while he invites you for the practice sessions, while you get a front row seat on the actual performance day… So much so that the word 'dhol' will sound weird the more you hear it.
Precautionary warning: Dating a Puneri boy would include love, music and humour or sometimes just really boring pjs.
The following two tabs change content below.
Shweta Mustare. A girl living in Pune, India, waiting for life to give the big break. Blogger, Thinker, sometimes funny, always a weirdo.
Latest posts by Shweta Mustare (see all)