The Grand Finale of Bandcubator 2017 was an amazing event and we're truly happy to announce that the band Smalltalk from Mumbai has bagged the award this year!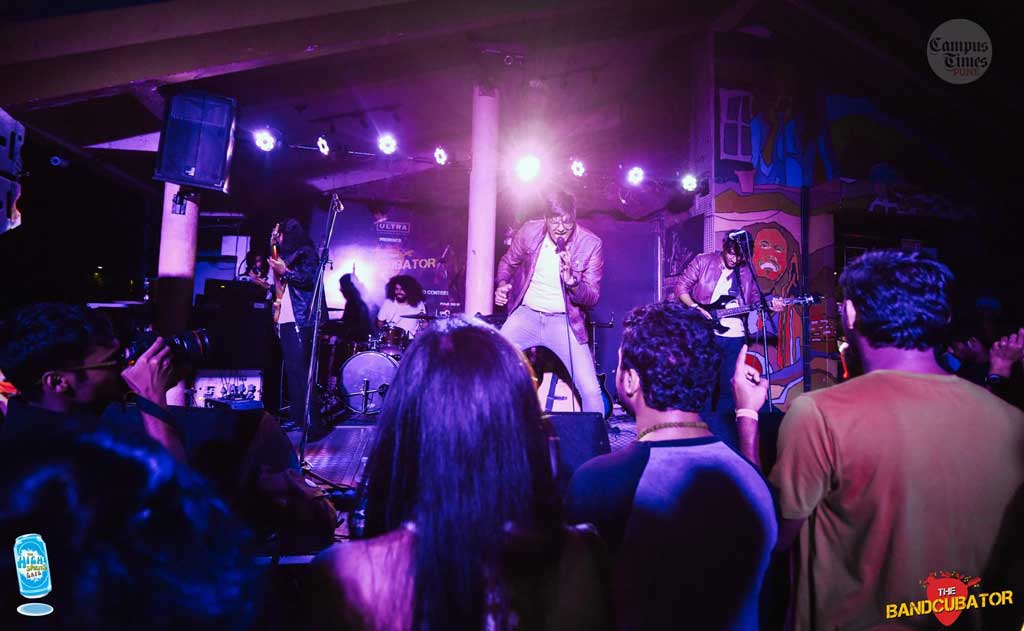 Here were a couple of stats from the event.
– Rs. 1.5 lakhs prize money.
– An EP recording deal with Cotton Press Studio, Mumbai.
– A 4 city tour with Mixtape.
– A music video screening slot on 9XO's Indie segment 'Homegrown'.
Apart from the above, Last Minute from Mumbai has won the Brisky Popular Choice award of Rs. 10,000! Guess who was present there to nervously witness the grand finale?
#NervousNilesh at High Spirits, Pune
Bandcubator 2017 | 2nd April
Yup. Nervous Nilesh is back again. The folks at High Spirits were pretty gracious to invite our nervous host to come and chill out and overcome his nervousness (at least for that day). Did it work? Well..you gotta watch the video to find out.
Watch him as he gets sweaty panic attacks (so cool) and indulges in forced social interactions. This non scripted video, first of many, will tickle your funny bone. Use #NervousNilesh while sharing on social media.
Do you want him to cover your college fest?
Contact us
and our team will come and cover your college event in Pune!
One of the founding members of Campus Times Pune. Passionate about photography. A big fan of stand up comedy and anything that doesn't involve Sajid Khan or Honey Singh. He has a new found love for cutting chai and also some John Mayer music. In his free time, he likes to goof around with a little bit of web designing and watch Arnub Goswami debate with himself.