NEEV, the annual corporate and cultural festival of SCMHRD, marks its 27th year of inception and is India's 3rd largest B-school festival. The 3-day fest beckons an audience of over 15,000 and presents a medley of business games and informal events. NEEV has been associated with celebrities, prominent music idols, notable business visionaries, and brands over the years.
NEEV 2020, sponsored by Metropolis Logistics, Big Fox, HONO, Gati Ltd, VSCPL, AKS India and many more, is set to unravel a series of grueling rounds to test managerial mettle and business acumen in the fields of marketing, HR, operations, and finance. Augustus, the flagship event of NEEV, is a hunt for the best student manager in the country, offering one of the highest cash prizes. The celebration of creativity and intellect culminates on an electrifying note with the much-awaited celebrity nights that feature prominent artists, musicians, and songwriters.
We are proud to collaborate with Metropolis Logistics, the title sponsor for NEEV 2020! Metropolis Logistics is an established logistics company. They provide the best services throughout more than 100+ locations across India and are known for their fast, effective, and cutting edge solutions!
We are proud to collaborate with Big Fox, the co-sponsor for NEEV 2020! Big Fox is a premium footwear and clothing brand for men. They have lovingly weaved over four years of shoemaking experiences with seamless craftsmanship and rich quality.
NEEV 2020 welcomes a breakthrough artist line-up with performances from Asees Kaur at the Bollywood Night, Gaurav Gupta at the Comedy Night, Mariana BO at the EDM Night, and pre-NEEV performances from Danny Avila and Vivek Singh!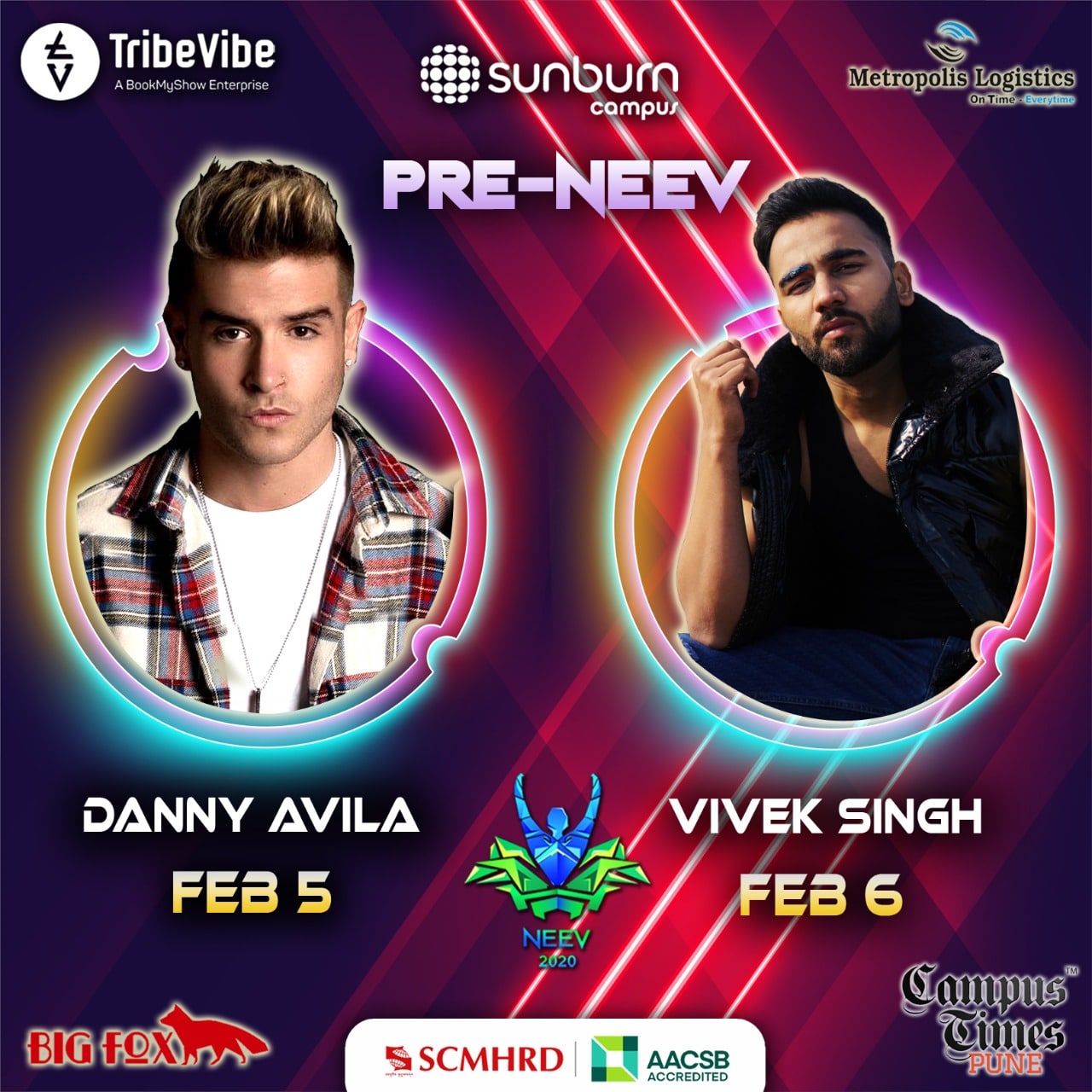 We invite you to be a part of the extravaganza on the 7th, 8th, and 9th of February as we celebrate a myriad of business intellect and cultural flair. Join us to have a sensational experience!
EAT. SLEEP. NEEV. REPEAT!
Anurag is an inquisitive budding Engineer.
Being perfect at his job is his watchword. Persistent learner, Aesthete photographer. Football , memes & Game of thrones fanatic.