Over a multitude of disdained users shifting from the traditional Microsoft IE series to majorly Google Chrome and Mozilla Firefox, it was about time MS came up with its endeavours to reclaim their plunging number of users.
Hacker News, lately quoted, "Microsoft's almost 20 years old Web browser with a big blue E sign might soon be a thing of the past."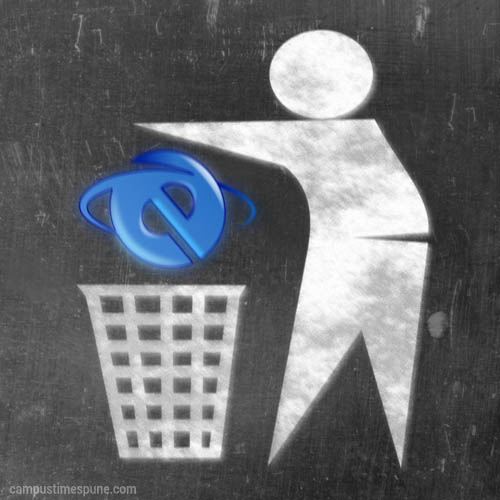 Seemingly joyous Microsoft analyst Mary Jo Foley revealed that the new alternative to the IE is lightweight and is estimated to function smooth with third-party extensions as well like the other browsers fancied around the globe. The browser postulates the use of Microsoft's Chakra JavaScript engine and Microsoft's Trident rendering engine (and not WebKit), according to the unveiling testified so far. Refurbishing a marketing approach along with a complete remake of a whole new browser, Microsoft has followed up with Project Spartan after substantial yet condescending campaigns like "thebrowseryoulovedtohate".
Speculated to be packaged with the curiously termed OS (having skipped windows 9) by Microsoft, the Windows 10, the traits promise a considerable recount of its users. To be out by the fall of 2015, the browser, codenamed Spartan longs to surface quite the surfing experience. This might potentially mark the time where Microsoft kills the streak of its legacy browser IE series.
READ ALSO – The Best pick among Android Phones below 8k, Micromax Canvas A1 Hands-on Review
The new browser will be available for both desktop and mobile devices running Windows 10. However, Windows 10 will ship with both Internet Explorer 11 and Spartan, though the former is expected to stick around for backwards compatibility alone.
"IE still holds 58% of the user base using web wordwide."
Surprisingly though, stats have shown Microsoft's Internet Explorer is still the most popular browser in the world. The analytics from NetApplications reveal that IE holds steady at 58 percent of the user base globally. Google Chrome steadily climbs, however, from 16.4 percent to over 20 percent as of November '14 while Opera and Firefox steadily lose share.
Features that highlight Spartan are its standards compliance, lightweight, and cross platform compatibility. Windows 10 could serve to be a radical revamp with enormous benefits with future development in sight. Internet Explorer might find its legendary doom by its 20th birthday in August 2015. Moreover, leaving geeks and tech-savvy enthusiasts pondering if IE 11 would be the last of what we'd know of the legacy, Microsoft is prayed to reveal a little more by 21st January '15.
DON'T MISS – An Apple a Day, takes all the Salary Away!
Also, there are no revelations on what the browser would be called by the company, as Spartan only holds the project term. What could stand out is, the strategy Microsoft adopts to pursue.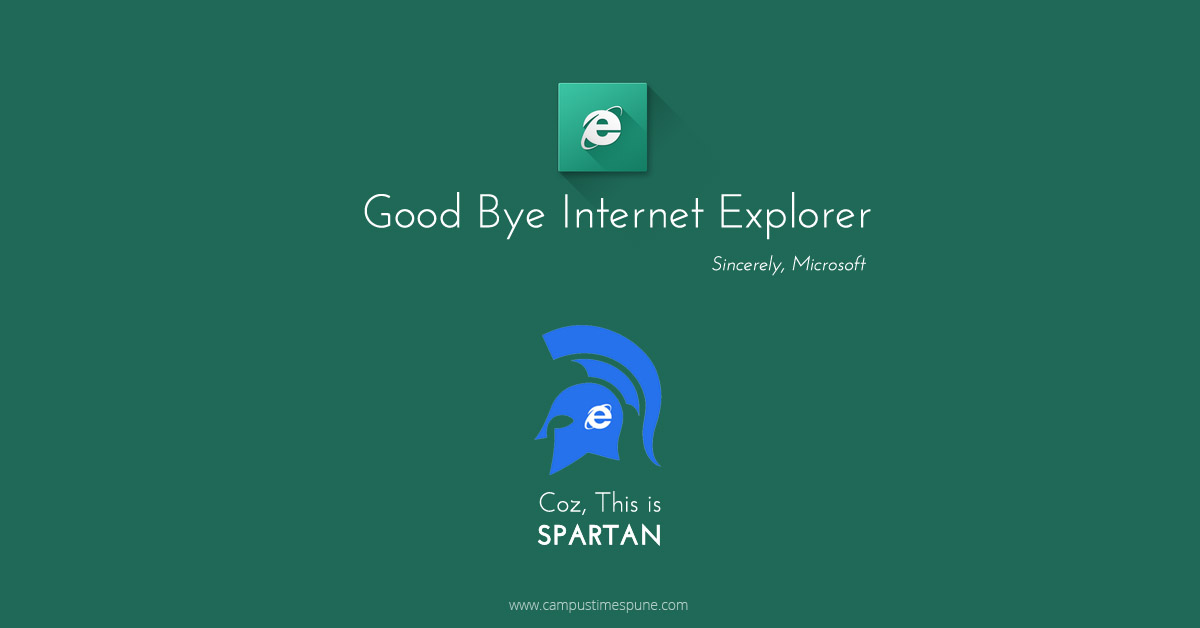 What could stand out is, the strategy Microsoft adopts to pursue.
Let us know your thoughts about this move.
Campus Times Pune is an initiative taken by some enthusiastic students of Pune to entertain the "Netizens" by providing cool and trending content online. Articles from contributors who prefer keeping their identity anonymous, are published under our authorship. You can contact us with your articles by sending them to "[email protected]"