Nothing fits the idea of transformational leaders better than the concept of Metanoia. With the world locked in and the phones plugged in, we took the opportunity to create something beautiful out of the abundance of time and space. Metanoia 2020 Presented by HCCBPL wasn't just a regular managerial festival, it was a reason for MBA students all across the country to get out of their online class mode, and be a part of a corporate community once again.
Day 1 (21st Nov 2020)
The day kick-started with Devil's Advocate, followed by round 1 of Deep Info Lab's event, Ideathon, and corporate confront. There was active participation and abundance of support by the viewers who came to watch the events, despite it being online.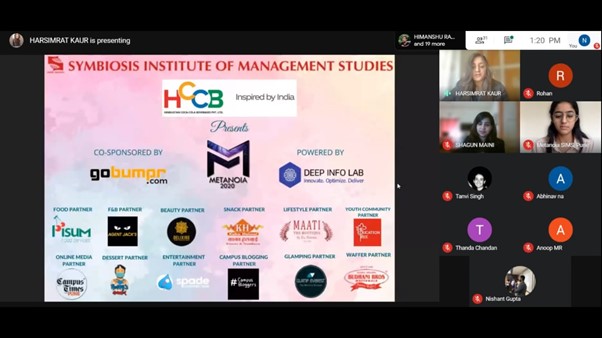 Day 2 (22nd Nov 2020)
The second day comprised of tongue tied, Dodge and Defend, and Hired Fired. There was also a Panel Discussion, consisting of a panel of top notch corporate identities from Law and Kenneth and Sony Pictures Entertainment- who discussed and debated on important point regarding the topic – Should companies address socio-political issues as part of their advertising campaigns. The final event of Metanoia was the final round of Ideathon.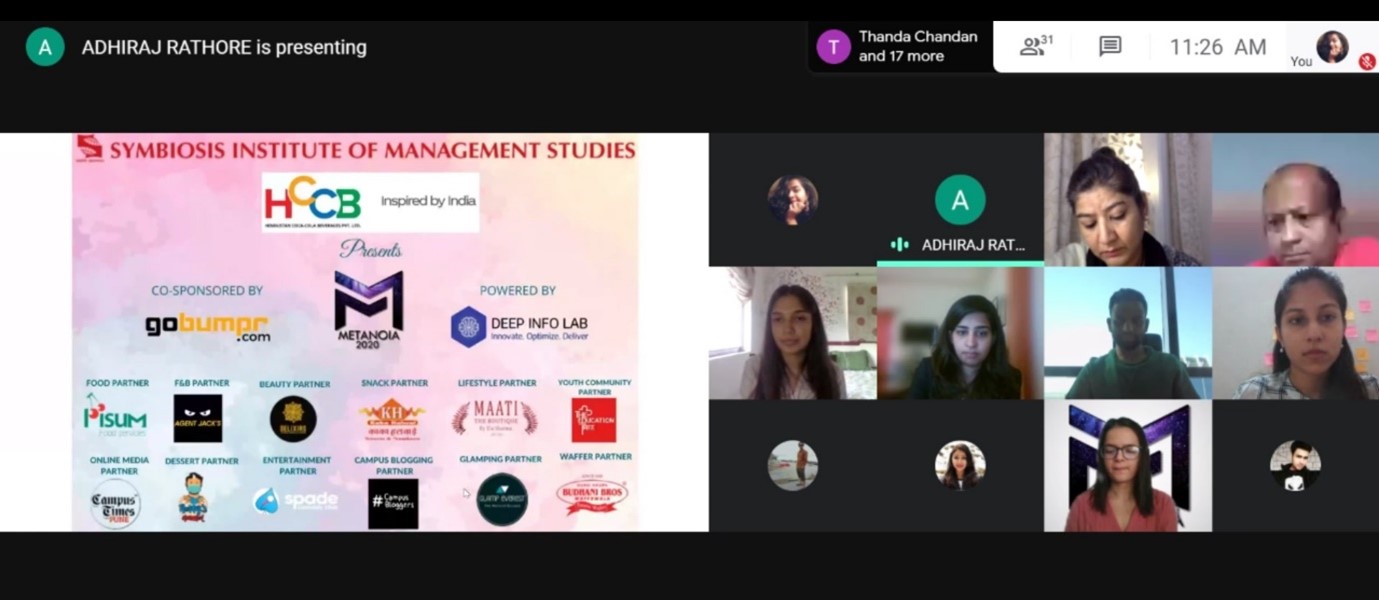 The fest concluded with a mesmerizing performance by Pune based artists – Siddhant Kalmegh and Firuzeh live on SIMS Events Cell's Instagram handle, followed by a closing ceremony and winner announcement on the same platform
All in all, Metanoia was a huge success. Not only did engage the participants in cut-throat competitions and engaging activities, it also gave the organizers a chance to explore events and event management in alternate platforms amidst this pandemic. Metanoia lived up to its name, and was nothing short of transformational.
Anurag is an inquisitive budding Engineer.
Being perfect at his job is his watchword. Persistent learner, Aesthete photographer. Football , memes & Game of thrones fanatic.