The Improvisers found their way down to Pune this time and landed at The High Spirits Cafe in Koregaon Park. They had a "Freakin Highlarious Night" on 14th January 2015. Indian band Improvisers features four crazy and immensely popular comedians of India – Kanan Gill, Abish Mathew, Kaneez Surka and Kenny Sebastian who performed on stage to entertain Pune's youth.

For a city spoiled for choice for weekdays hangouts, this festival offered the perfect respite. Kanan as usual, rocked it along with Abish, Kaneez and Kenny and making the crowd of Pune go mad. There were surprises like completely new set funny skits this time with no pre-decided script. Also with crazy fun games performed by Kanan and Kanweez with Kenny tagging along together, was something you just couldn't miss if you live in Pune. All I could say is,
"You just had to be there."
The event ended with a hilarious (in a weird way) song "cactus, scotch bright and chain saw" Watch the performance video shot by one of our contributors and share the love for music. Pune loves Music!
Everyone present there just burst into laughter with the charming four. And who can forget funny accent skit. The young crowd of Pune gave an amazing response. Got to give it up to the crowd of Pune as well. The atmosphere was totally electric along with the awesome music!
WATCH VIDEO – Papon Performing at Flame Campus Lavale, Pune
But this is not it! Vir Das (the Delhi Belly guy) is coming to Pune on 23rd January 2015 at Ishanya Mall to set the stage on fire. If you missed Kanan Gill and guys in Pune, you still have a chance to book your seat at Ishanya Amphitheater before the show is sold out!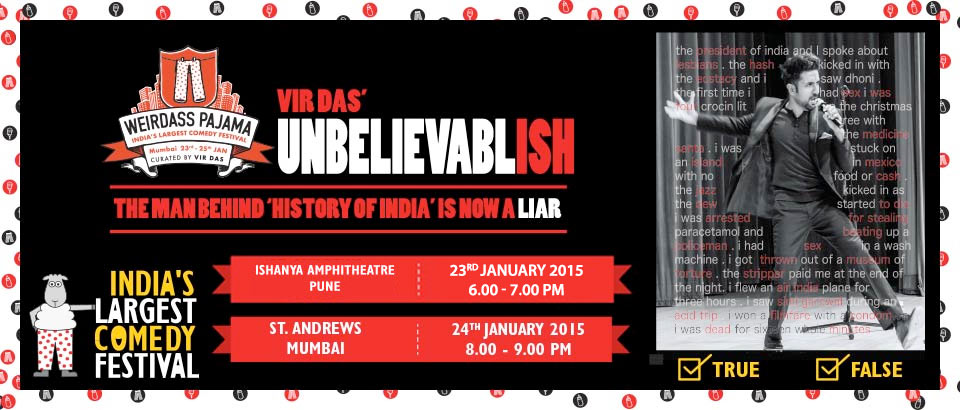 The following two tabs change content below.
Jaywardhan Pawar
Software Engineer from Pune. Not proud of it, obviously! A Human Being. Absolutely Awkward. Born at a very young age. Loves writing about his experiences with not so good world around.
Latest posts by Jaywardhan Pawar (see all)