The annual flagship cultural, management, and sports fest of Symbiosis Institute of International Business, NESCAFÉ presents Ignisense'21 was held on the 6th, 13th & 14th March 2021. This year, Ignisense was celebrated with the theme "Unmasked Elation". Adapting to the new normal, this year is the virtual edition of NESCAFÉ presents Ignisense'21, closely connecting individuals from all over India on an interactive online platform, Townscript giving them an opportunity to widen their networks and create memories. It was also streamed in the Auditorium for the select students at the campus keeping the social distancing protocols in place. The paragon of youth events, that captivated and attracted youngsters, invited students from all across the country to showcase their talent in front of such a large audience. The students took a brief time off their busy schedule and strove hard to acclaim proficiency in the field of management, Cultural, and sports competition.
6th March 2021:
The first day witnessed many students from all over the country, taking part in management events such as "Thousand Faces", "Prastaav" the B-plan competition, "Synergy" and "The Capitalist". Students from India's top B-schools participated in these events which put their ingenuity and aptitude to test at an unparalleled level of competition and they ensured that the inner managerial instinct in the students sprang up to action and conquered the world with panache. Our esteemed judges had a difficult time picking the best teams and also provided valuable feedback and insightful tips.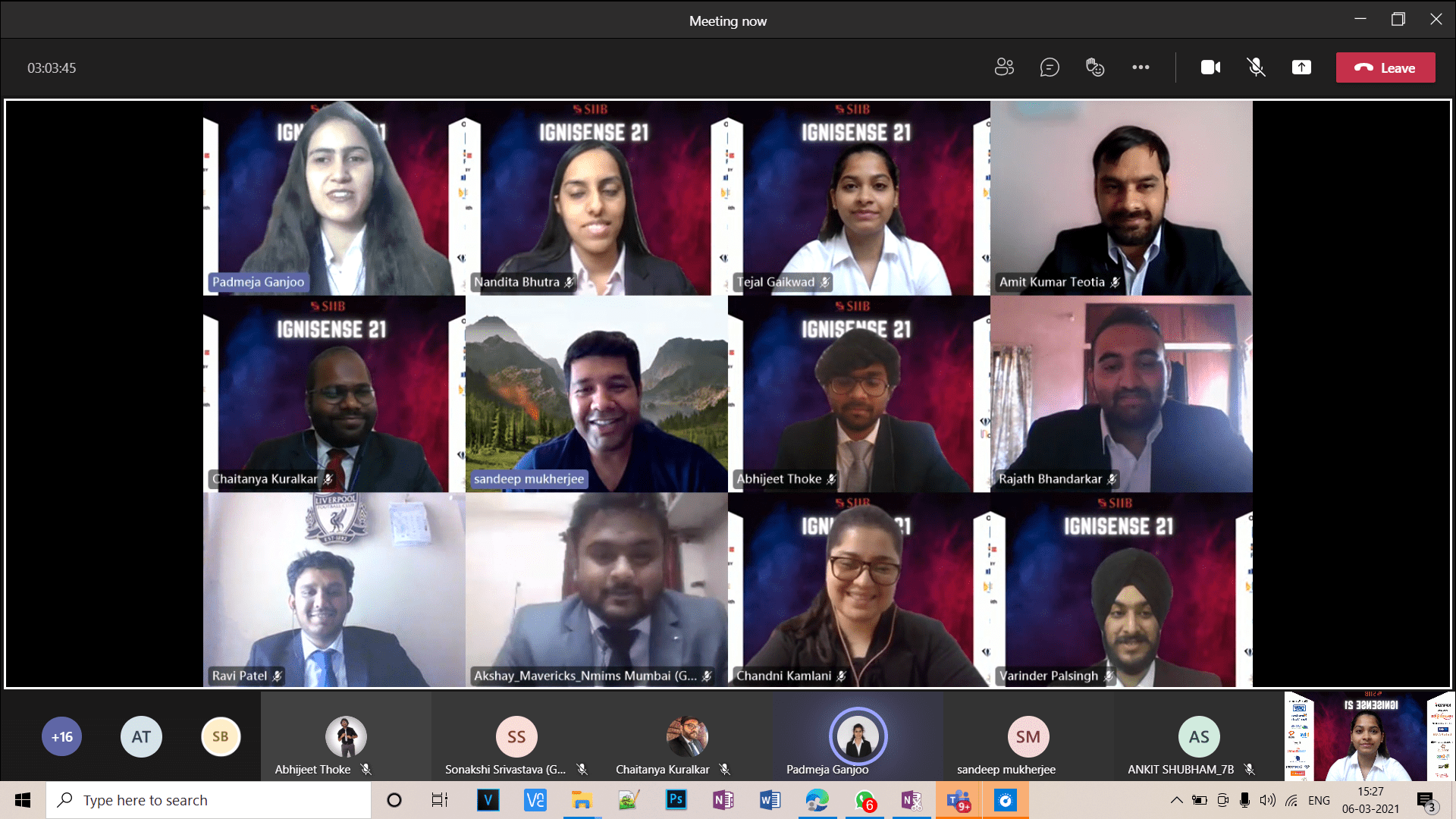 13th March 2020:
The day began with cultural performance by the in-house band of the college, "The Richman and Co." enthralled everyone with an amazing, soulful, and musical performance!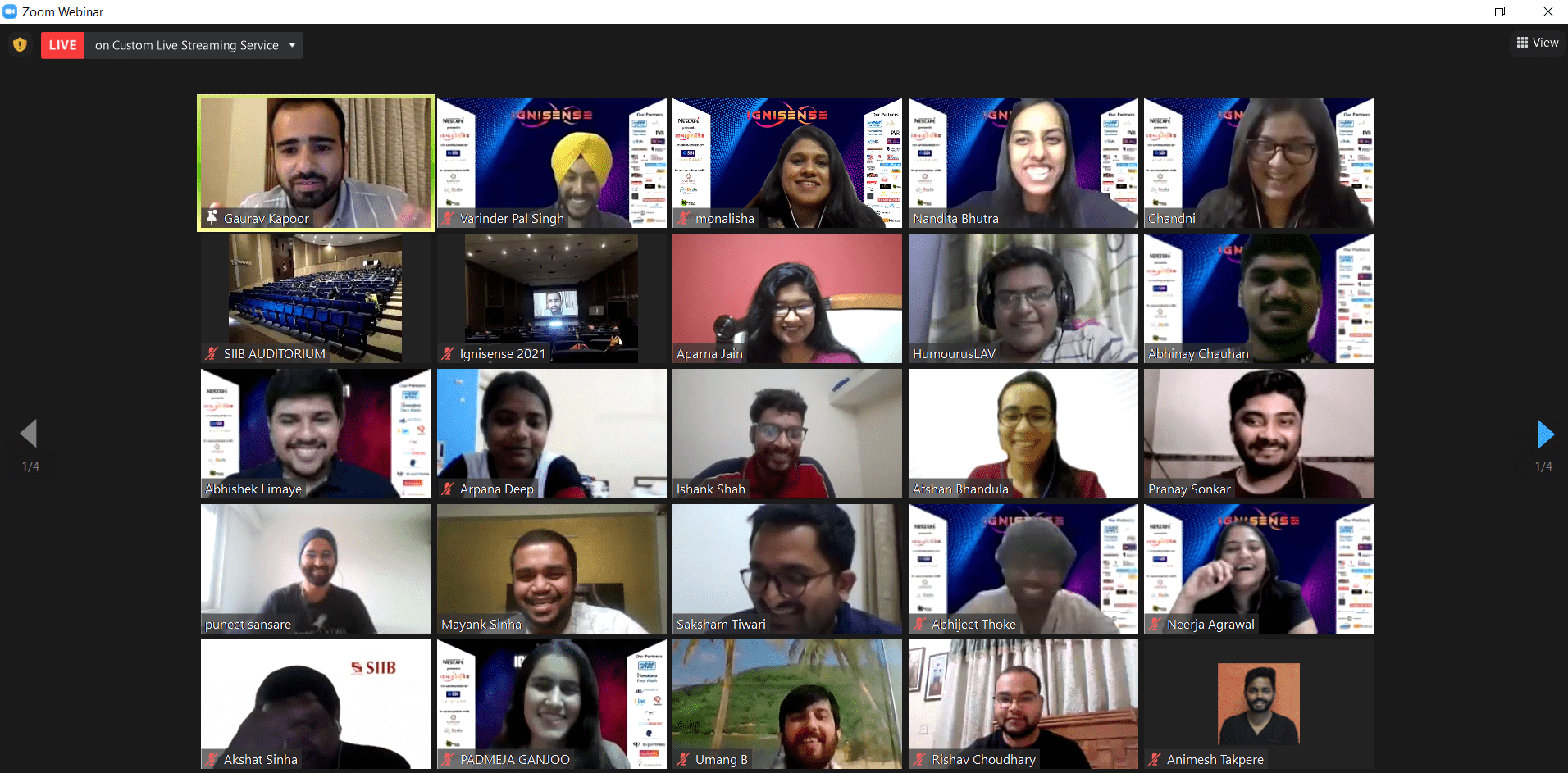 It was followed by fun-filled Stand-up acts by leading comedians viz., Gaurav Kapoor and Kumar Varun. The laughter roars were heard all around. It was a great end to Day two where people laughed their hearts out.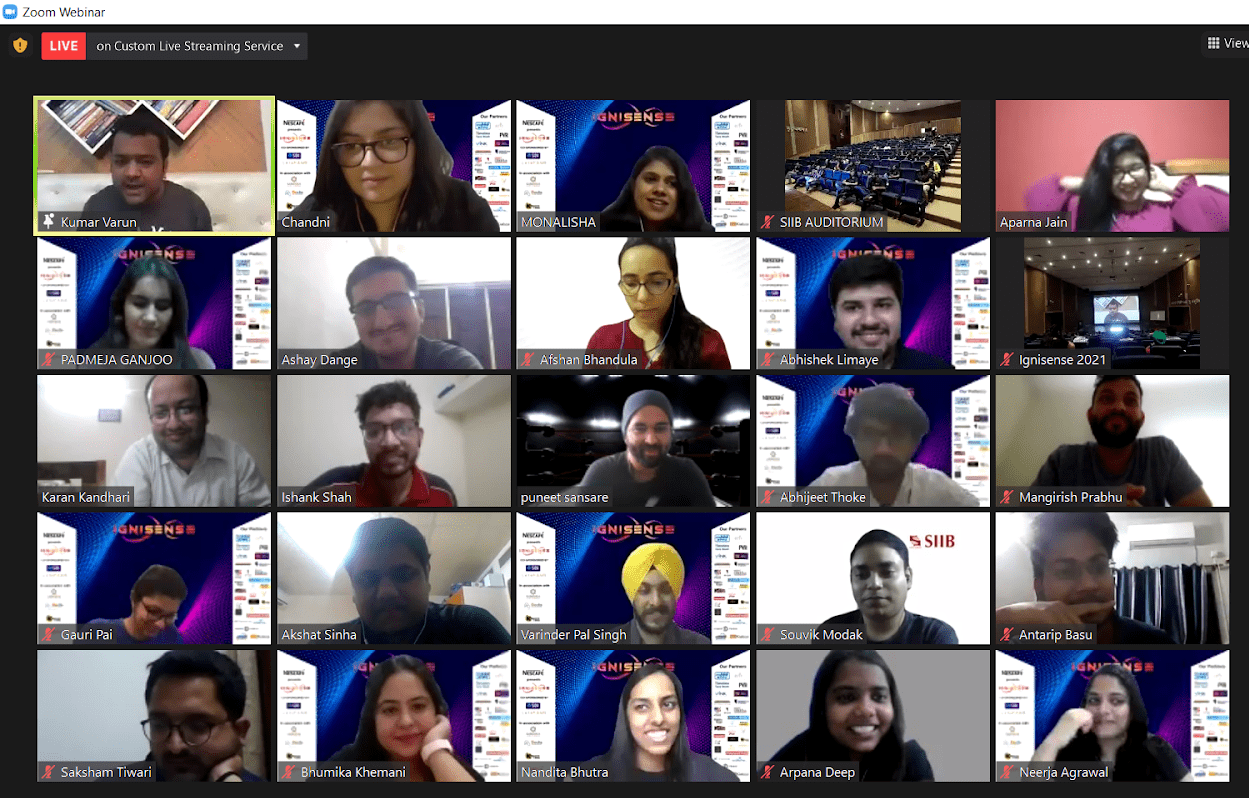 14th March 2020:
The final day was initiated with an energetic performance by the official dance club of SIIB, "IBeats", which left the audience in awe! It was followed by a melodious performance by 'Stebin Ben'. The song requests poured in and the audience was all heart for the soulful singing.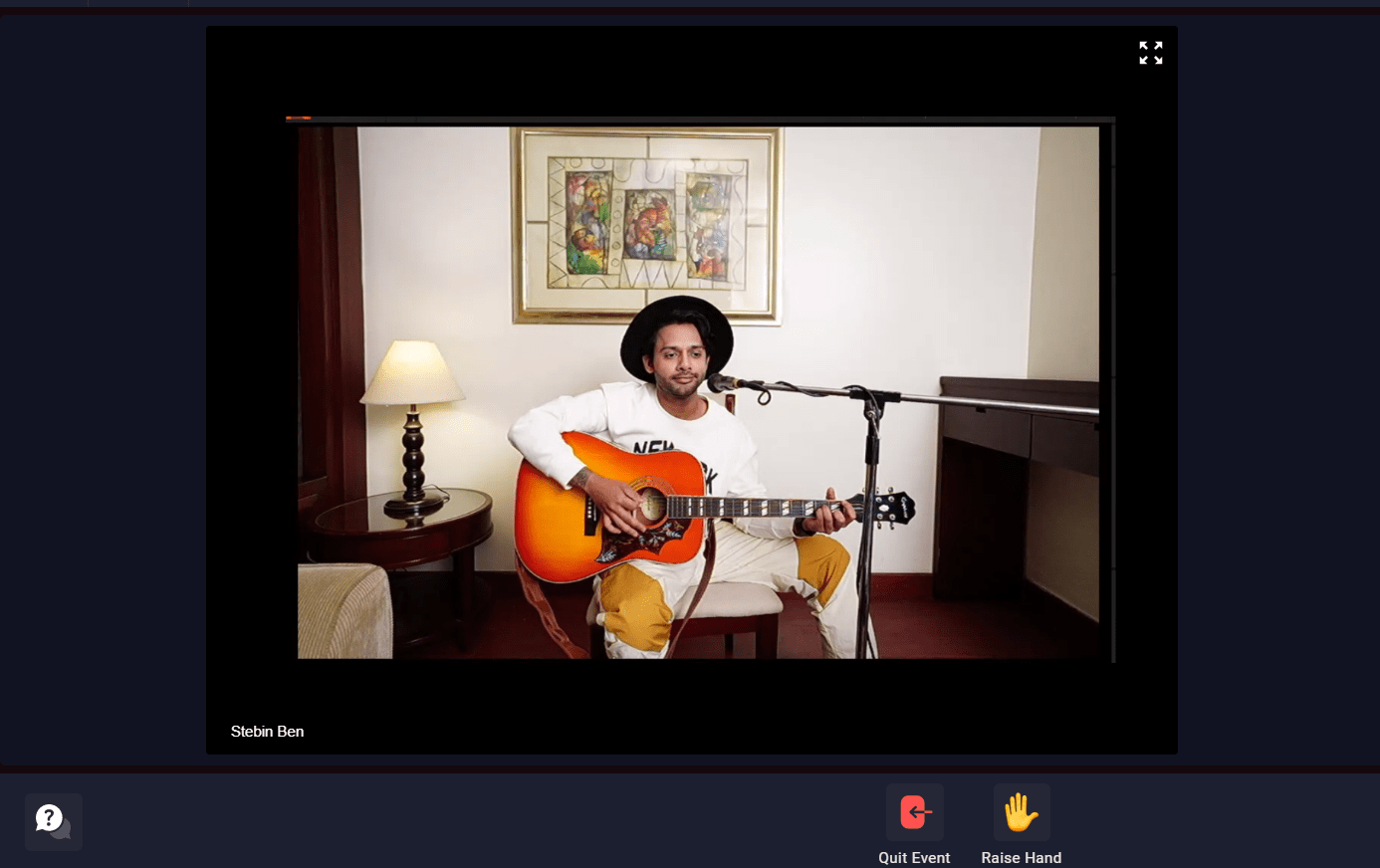 The next performance of the night was by 'Suhani Shah' who is the only female illusionist of India. She left the audience awestruck with the mind-reading tricks.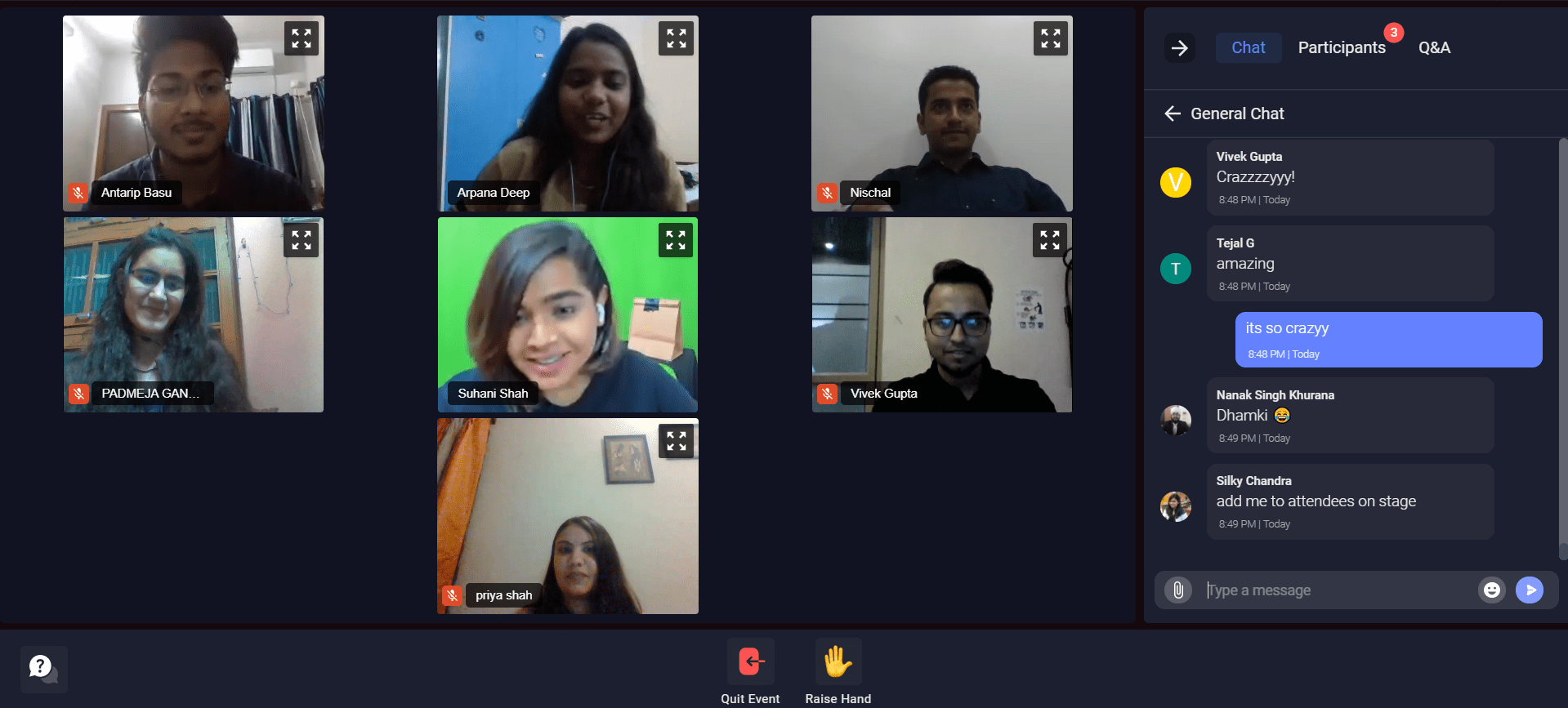 The evening also witnessed Sunburn Campus with DJ Basshunk. The utopian carnival ended on an exhilarating note in all its glory. Students turned out in huge in numbers to attend the extravaganza, cheered for all the performances including the ones by their fellow batch mates and had a gala time across all the 3 days of Ignisense.
We hope to have Ignisense'22 on a larger scale and in all its grandeur at the campus!
Anurag is an inquisitive budding Engineer.
Being perfect at his job is his watchword. Persistent learner, Aesthete photographer. Football , memes & Game of thrones fanatic.