Lakshmi is the Goddess of wealth. Her forms have changed over eons, from an era of bartering her to get something substantial for ourselves, to trading her in coins, we are now in an age where we've created a multiverse for her existence. Currency notes, chequebooks, and yeah, the bitcoin, because blockchain in IoT is currently proving to be very lucrative.
But one thing that has remained constant throughout, is her changeability (चंचलता), the fact that no matter what, she doesn't stay at a single place for long. It is during this festival of light, we bring her home in the form of a mud statue, to devout ourselves to her, praise her, and seek blessings from her. For those who've observed, there also comes a card to be kept in the puja thaali along with her idol, and that card contains two other entities surrounding the Goddess of wealth. They are, Lord Ganesha on the left, and Goddess Saraswati on the right.
Now, Lord Ganesha is the God of wisdom and intellect, while Goddess Saraswati is of arts, skills and craftsmanship. While many of us are busy worshipping the Goddess in between them during this festival, and chasing her the whole year later, nobody ponders over the question that:
"Why are these two Gods surrounding Laxmi? Why is Laxmi pujan followed by Saraswati pujan the very next day, when ideally, she doesn't have anything with the 'wealth' factor that we've associated with this festival?"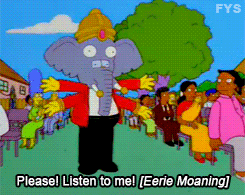 The answer lies in the cues our ancestors have left us while creating idols to symbolize every God that we worship. This year, I urge you to give a closer look to that card which will surely be in your pooja thaali, because then you'll be able to see for yourself that the Ganesha and Saraswati are not there just to appear in a picture with the goddess in limelight, but as Laxmi is emptying her gold vessels to her worshippers, blessing them in her way, these two are guarding that wealth and letting it flow into your home, by managing its flow from both the sides!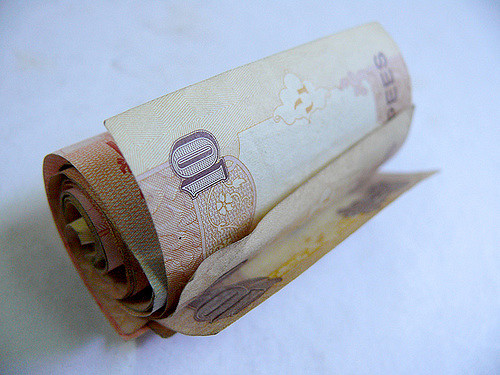 Image Source: Flickr.com | Navin Harsh
As I've already told, Laxmi is a चंचल Goddess, she won't stay at your home for long. The only way to make her stay, is bringing the other two Gods home i.e. Lord Ganesha, in the form of intellect, n Goddess Saraswati in the form of arts. Because wherever they go, Laxmi is bound to follow them, to shower upon us her blessings, with both her hands, in abundance. Maybe more than you've ever imagined, maybe more than what you can handle, but she's bound to shower on you her blessings, that's the thing for sure.
May this Diwali be an opportunity for you to see her not holding anything back while she blesses you, n may we be able to bring light to every life we touch, through her blessings…
Happy Diwali

– Ram.
The following two tabs change content below.
Campus Times Pune is an initiative taken by some enthusiastic students of Pune to entertain the "Netizens" by providing cool and trending content online. Articles from contributors who prefer keeping their identity anonymous, are published under our authorship. You can contact us with your articles by sending them to "
[email protected]
"
Latest posts by Campus Times Team (see all)