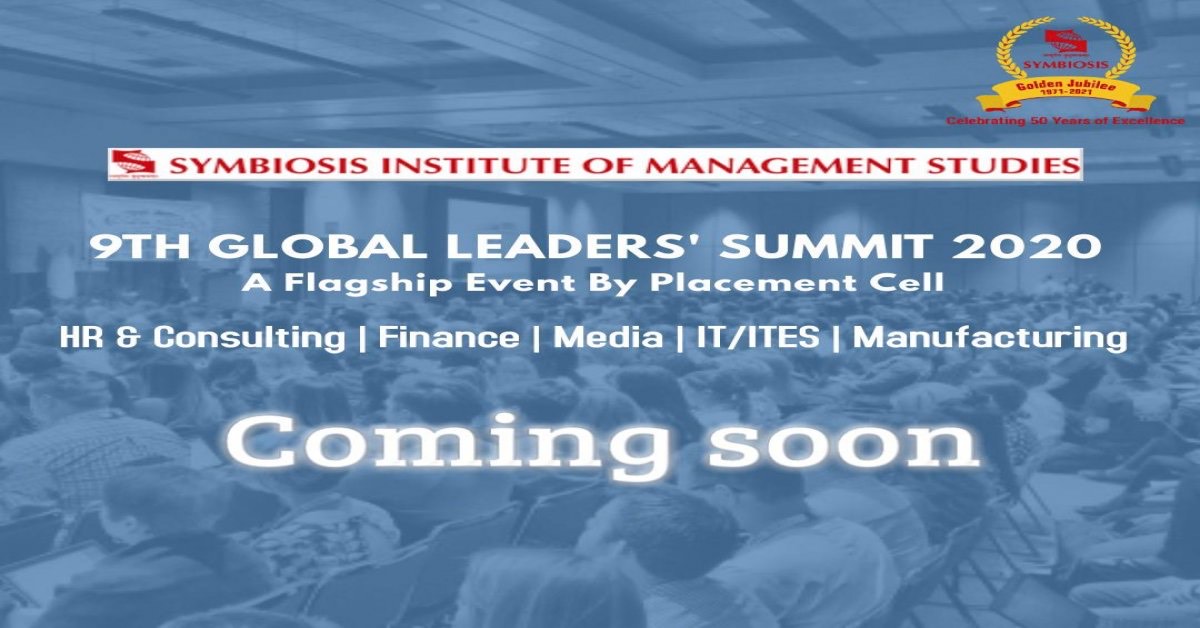 The Global Leader's Summit is a flagship event at Symbiosis Institute Of Management Studies that showcases leaders from all over the world, displaying their expertise and prowess on relevant complexities that ail the business world today.
The idea behind conducting this is a Novel one: It is to provide students an exemplary platform to interact and discuss their opinions directly with these leaders. This was the brainchild of Ms. Renuu Kulkarni, Head of Placements & Corporate Relations and her team who have over the years successfully accomplished their aim of providing students with an outstanding opportunity with due virtue of this event.
We shall see 5 different panels with Global CXOs of HR & Consulting, Finance, Media, IT/ITES and Manufacturing, respective fields engaging in a discussion over these burning business scenarios.
Be prepared for the power-packed sessions that shall commence on 12th – 16th October
Anurag is an inquisitive budding Engineer.
Being perfect at his job is his watchword. Persistent learner, Aesthete photographer. Football , memes & Game of thrones fanatic.