Economist of the Year (EOTY) is an educational event tapping into every contestant's intellectual and enthusiastic side. It shall test the skills required in our dynamic world and reveal the economist hiding in you.
EOTY has helped bring forward some great economists with colossal potential through its creative and innovative competition.
It's a competition that would challenge the students to use their attributes like critical thinking, analytical abilities, and general economic knowledge.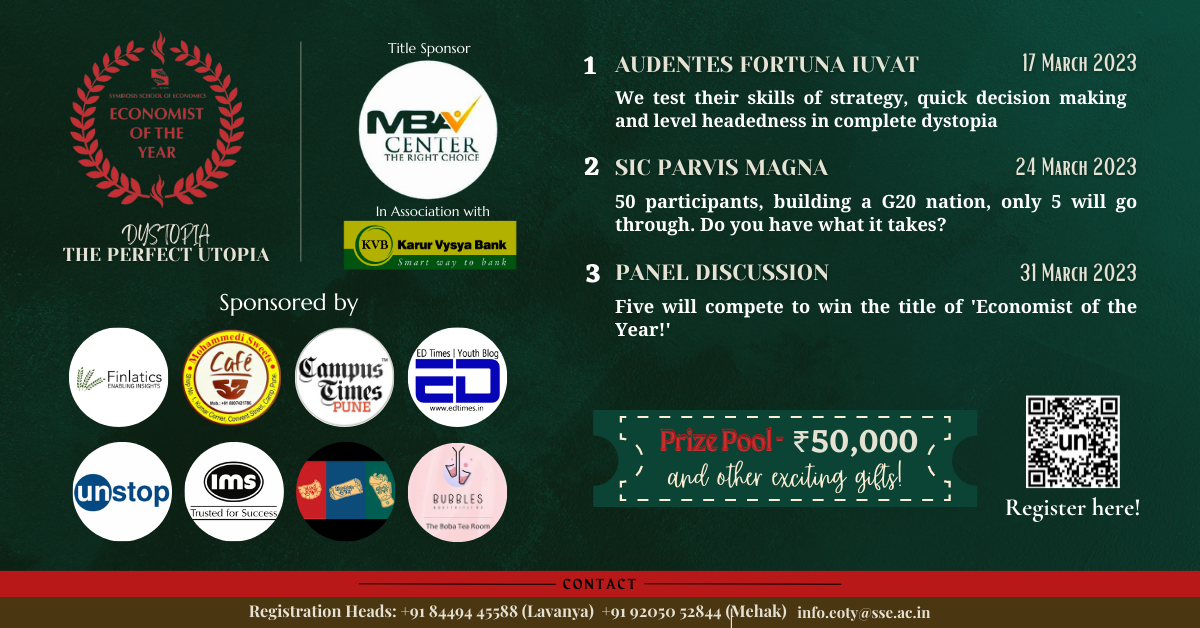 With three fascinating rounds, this competition will take you on a journey through history, make you consider theories of the present, and get you thinking about reforms to be used in the future. Participants will use their academic knowledge and creative thinking to come up with solutions to some of the most challenging problems.
EOTY shall be judged by a panel of eminent academicians and scholars who are proficient in various fields of economics.
With the unwavering and diligent work culture of SSE, we promise to make this event a grand success. We use this opportunity to introduce you to some of the brightest minds in the country. We hope to make this event an attractive prospect, thus, efficiently utilizing your time and resources.
Anurag is an inquisitive budding Engineer.
Being perfect at his job is his watchword. Persistent learner, Aesthete photographer. Football , memes & Game of thrones fanatic.