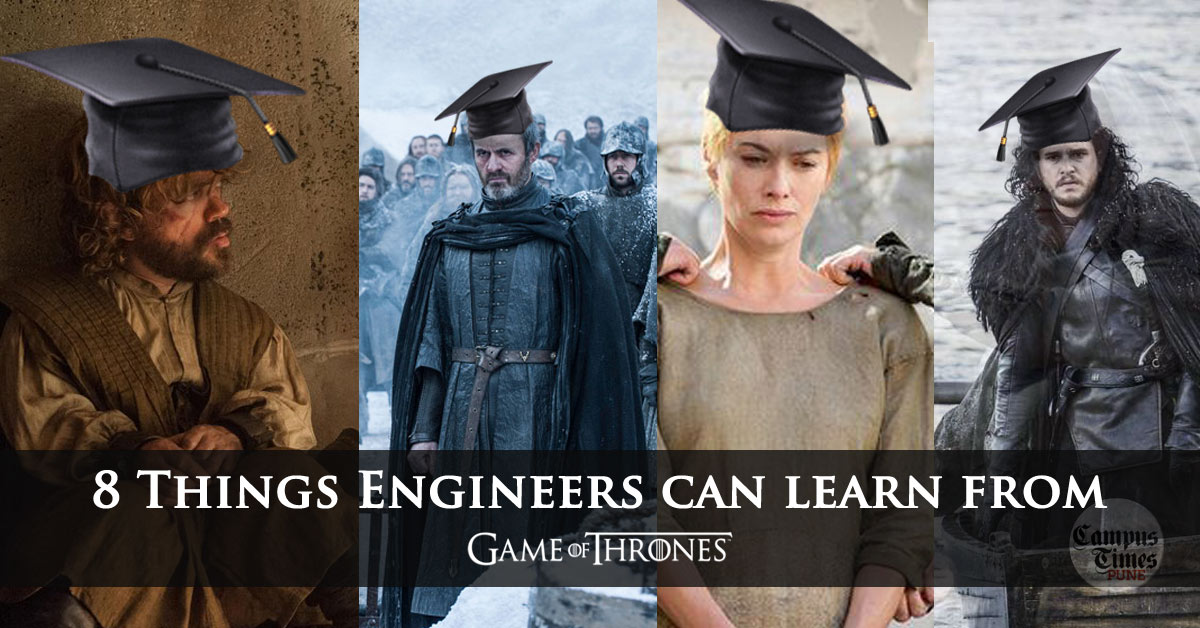 Game of Thrones Season 6 has come to a shocking end and now the fans have to wait until next year for the Season 7 to roll out. But we are unable to wait and we just couldn't get the enough of Game of Thrones so here's an article that we stumbled upon. We are pretty sure that our engineering audience can be able to relate to this very well.
It doesn't matter whether you are from reputed university or not if you have the skill & determination you will fulfil your dream. Your background won't be a hindrance to your goal.
You topped first two semesters doesn't mean you will be a topper for the rest of your life.
Girls are not meant only for CS/IT. They can be in one of the most grueling stream too like fire fighting Engineering.
On a lighter note- Only honesty will not serve you any good in exam.
If you are from MIT or Oxford people will treat you as superior to others. Even if you don't have much quality/skill like others.
(Come on! She has dragons. What else do you need ?)
A students who attends all the lectures doesn't mean that he knows everything!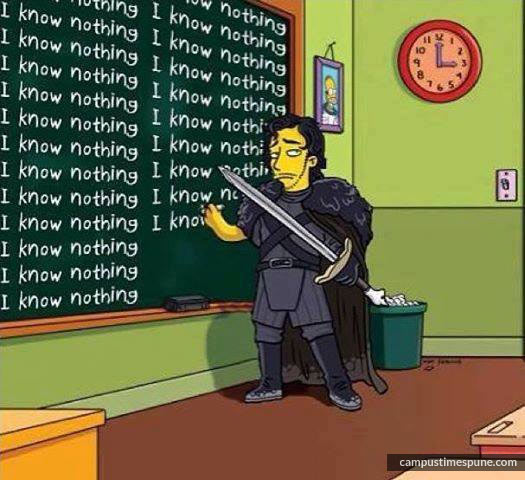 A student drinks a lot, smokes a lot, get along with other genders a lot doesn't mean he/she is a bad student.
Febin Benjamin is 'one -of-a-kind' type of guy who believes in enjoying life to the fullest. Loves to joke on everything that comes across his sight. He is an engineering graduate from Pimpri-Chinchwad College of Engineering. Besides that, he is a regular blogger/content writer, occasional poet and has also served as an editor for a recently published novel.