City of Knowledge will be witnessing a first of its kind Digital Marketing Conference in the month of June.
Pune welcome to you to "24ADP – 24 Hrs at a Digital Marketers' Platform", initiative by group of enthusiastic digital markets happening on June 6, 7 at MCCIA, Pune.
READ ALSO – Everything You Need to Know About 24ADP 2017 Marketing Conference Pune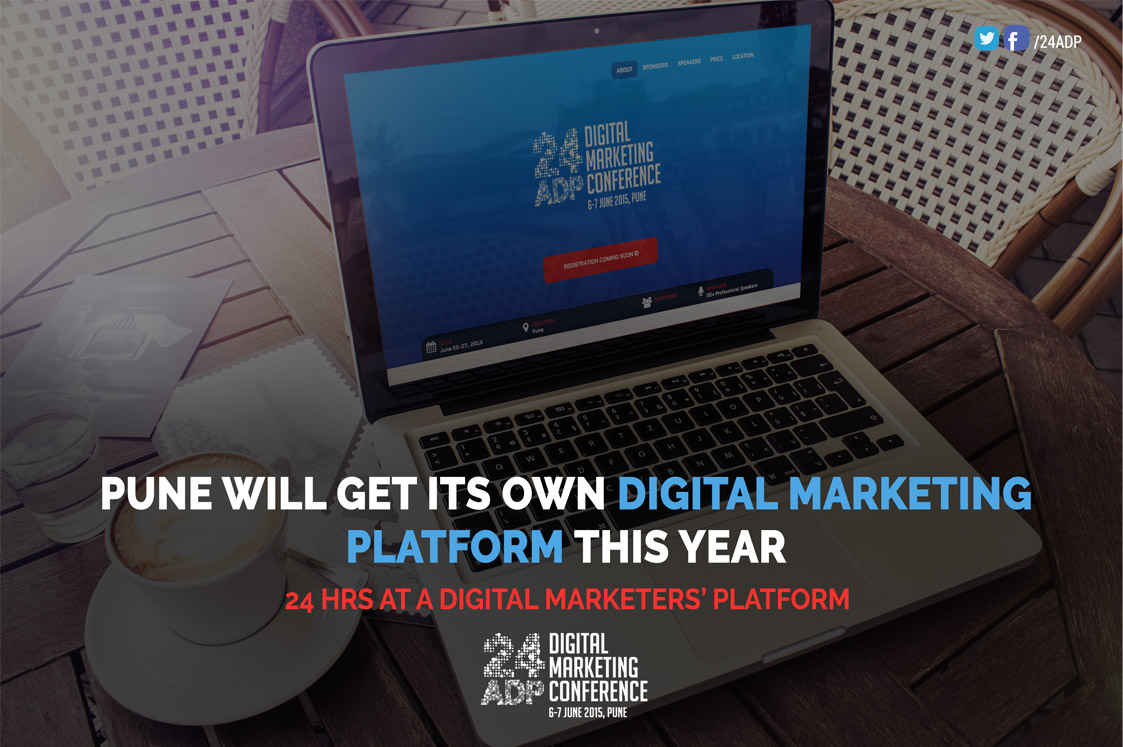 This conference mainly intends to share knowledge, expertise and views of the industry experts, thought leaders and marketers working at big brands.
Given below are answers to all the questions about the conference:
A two day conference, focused on knowledge sharing. First of its kind in Pune!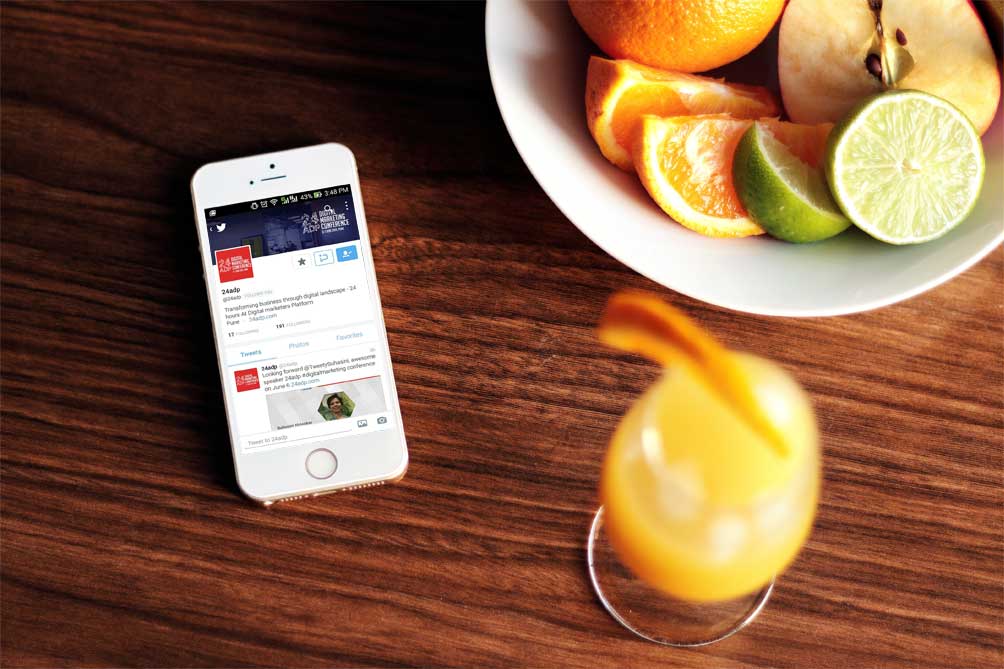 What is the 24ADP conference exactly about?
The two tracks – Technology and Going beyond technology are of special interest. These tracks are where marketers & thought leaders from Amazon, Zomato, Redbus, LinkedIn, Ex-Googlers & leading advertising agencies will share their experience with you.
At the technology track one can gain skills & attend workshops on digital marketing technologies, first hand from people working at these brands.
It is a knowledge sharing platform, where more than 27 speakers will be sharing their hands on knowledge.
Limited edition 30 tickets are available which are filling fast. A deal that will set you back by just Rs. 1100.
What's so special about the 24ADP Conference?
Yup! It's happening for the 1st time in Pune
Aims at educating and engaging all those who seek to understand the endless benefits of digital marketing. A great knowledge sharing experience.
Targeting Advertisers, Media Buyers, Digital Marketers, Entrepreneurs, Marketing Heads will be part of this conference. The best social media management tools are the ones that meet your needs and help you achieve your goals.
Okay..Who are the speakers?
Learn from Marketers & mavericks who work with Amazon Web Services, Zomato, Redbus, LinkedIn, Sokrati, Telibrahma, Persistent, Bentley Systems and other leading players in the industry.
But...What's in it for me?
Knowledge sharing to make you a better digital marketer
Skills upgrade at the 'Technology Focused' parallel track
Networking with right people as you will be at right place
The conference will be held on the 6th (Saturday) and 7th (Sunday) of June 2015. Each day will have speaker sessions and panels that will give the insights about some of the prominent digital marketers in India.
So what are you waiting for? Go on grab your tickets before they're all sold out!
MCCIA, 5th Floor, A-Wing, ICC Towers, Senapati Bapat Road, Pune.
How is it 'Powered by Campus Times Pune?'
Being one of the eco-system partners for 24adp, the video team of Campus Times Pune produce web videos and promotion material for the conference. This includes covering several digital marketing agencies in Pune as well as shooting interviews with the conference speakers. Below you will find the playlist with all the videos we have created for 24adp. We hope you like them!
Get a chance to Meet your Favorite Marketers
Spread the Word and #SaveTheDate, See you there...!
The following two tabs change content below.
Anikait is the Co-founder of Campus Times. An undercover nerd. Helps several businesses & startups amplify their online presence & reach. Beer, Puns & Game of Thrones aficionado.
Latest posts by Anikait Chavan (see all)