The Indira College of Commerce and Science (ICCS) is a part of the Shree Chanakya Education Society (SCES for the lazy ones). This society was set up waaayyyy back in 1994 which is just one year after I was born (I feel old). Since then, without doubt, this college has established it's name in the field of education and has become one of Pune's prime institutes for management studies.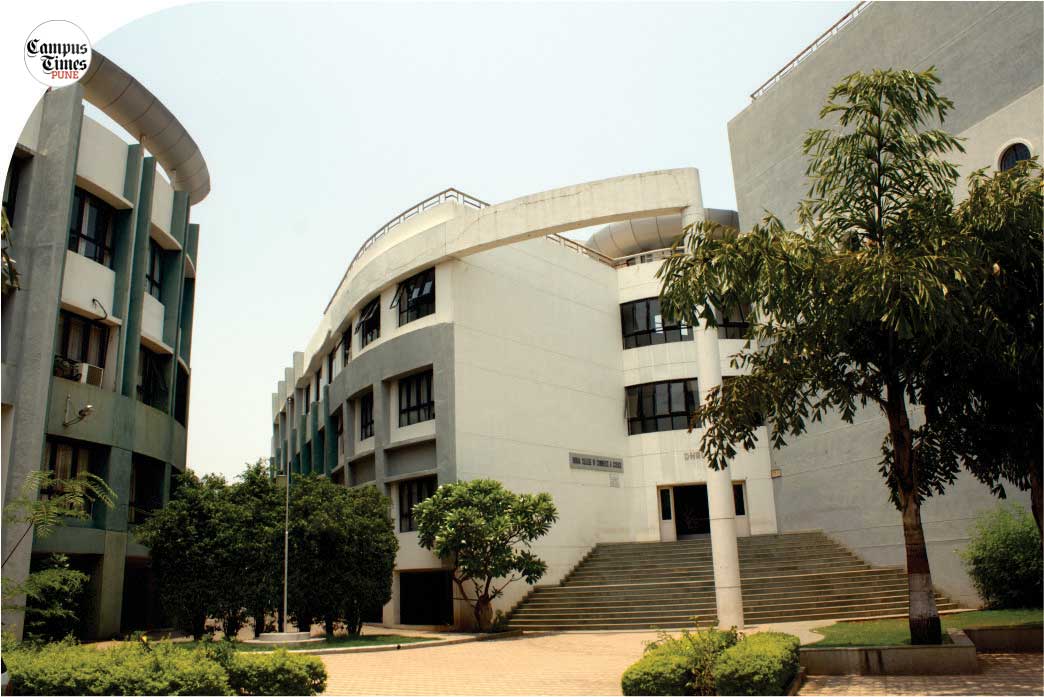 With such a long history of existence, you bet there must have been moments in this college that have been long forgotten or would rather not be disclosed by the college. Fear not! We have brought you 13 things about the Indira College of Commerce and Science that you ought to know before you set foot in this college! Read on!
Why Fear When Maharaj Is Here!
The first thing you might notice after entering the college premises (apart from the watchmen) would be a strange white bearded man. He is called Mr. Maharaj Vaidya or simply Maharaj by the students here. If you ever lose your keys to your bike, he's the person you should be looking for!
Anna and his Chole Bhatura!
The Indira canteen is a pretty cool place to hangout, situated right next to the basketball court. Chole bhature is supposed to be famous here. Also the man in-charge or as students affectionately call him Anna is friendly too! (Caution: It does get crowded at times.)
The folks here take their events pretty seriously! Gusto, an annual (Party time) event/fest, which is mostly headed by Prof. Prashant Kalshetti (HOD of BBA, BBM-IB), is the most happening thing on campus! With it's popularity (and politics) growing every year, the footfall for this event keeps going up with high profile guests visiting the campus! Campus Times Pune was an Online Media Partner for Gusto IX.
Sports facilities are pretty limited here on campus. There is the basket ball court which is a good thing. But no other real sports to play. The rest of the games which are mostly sitting games are kept locked up in the gymnasium. Footballers will have to travel all the way to the Indira School and play on their ground. Like I said. Not much sporty stuff here.
Nope. Dhruv is not a person and he doesn't own an Audi (on campus atleast). Audi is short for auditorium here coz saying auditorium is just too mainstream. Dhruv Audi is one big kickass place to take naps and enjoy performances during Gusto. Seriously, it's huge. The other Audi is the Pharma Audi. But no one probably gives a shit about that one.
Apart from the pretty good canteen on campus, there is a huge variety of places to eat outside the entrance as well. Chinese, Chicken, Punjabi, you name it! It's all there!
Freshers, Seniors, Bhai! bhai!
There are loads of activities that take place when the freshers come in to the college. These activities help the juniors mix up with their seniors pretty well!
Gotta keep your teachers happy!
Keep good relations with your teachers. Keep them happy. Everything else will be smooth ride for you. You wouldn't need to bother about attendance much.  Some teachers here also reportedly take favors in terms of Dairy Milk from every student in class and also ask students to order sandwiches and cold drinks from the canteen for them. (Especially B.Com students)
Complimentary Placements.
Even after all the enjoyment students have on Campus, the college has kept up it's placement record pretty well! Some pretty well known companies like iGate, Accenture, TCS, etc. come here for placements! (You will need marks of course..we never said it was free)
Age is pretty hard to determine in this college since some decide to do BCom as soon as their junior college is done whereas some decide to do it a little too late.
Right opposite the college lies the NH4 highway. This highway is prone to many tragic accidents related to students trying to cross it to get to their hostels. A lot of students have go to their hostels by risking their lives and crossing the highway since the only underpass is full of sewage water! Another case of negligence by the authorities! The only message we can give is be extra f***ing careful before you dare to cross this highway!
We are talking about the SOTY movie. Alia bhatt, Varun Dhawan and Siddharth Malhotra had visited the campus to promote their (shitty) movie. So go on and brag about it to your friends if you are or were a student of this college.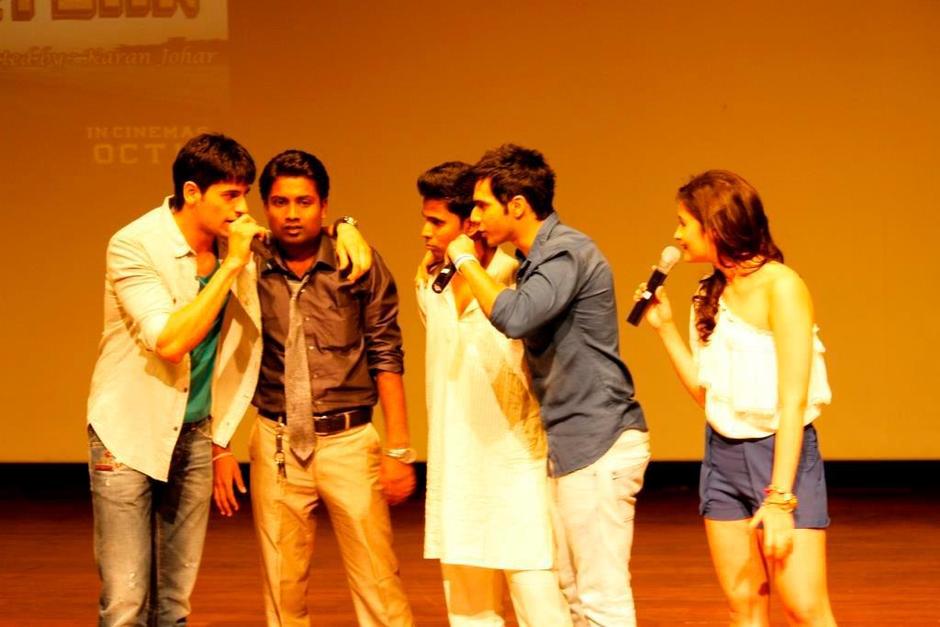 La' Bella (Note: Say it with an accent for SWAG)
La' Bella which is one of the major attractions of the Gusto events is a huge deal for this college. The pretty ladies and the pretty boys from the college itself line up for this grand fashion event to…..well….to do their thing. (Oh yeah..and you need to buy passes to watch this. Like they say..the good things in life never come for free.)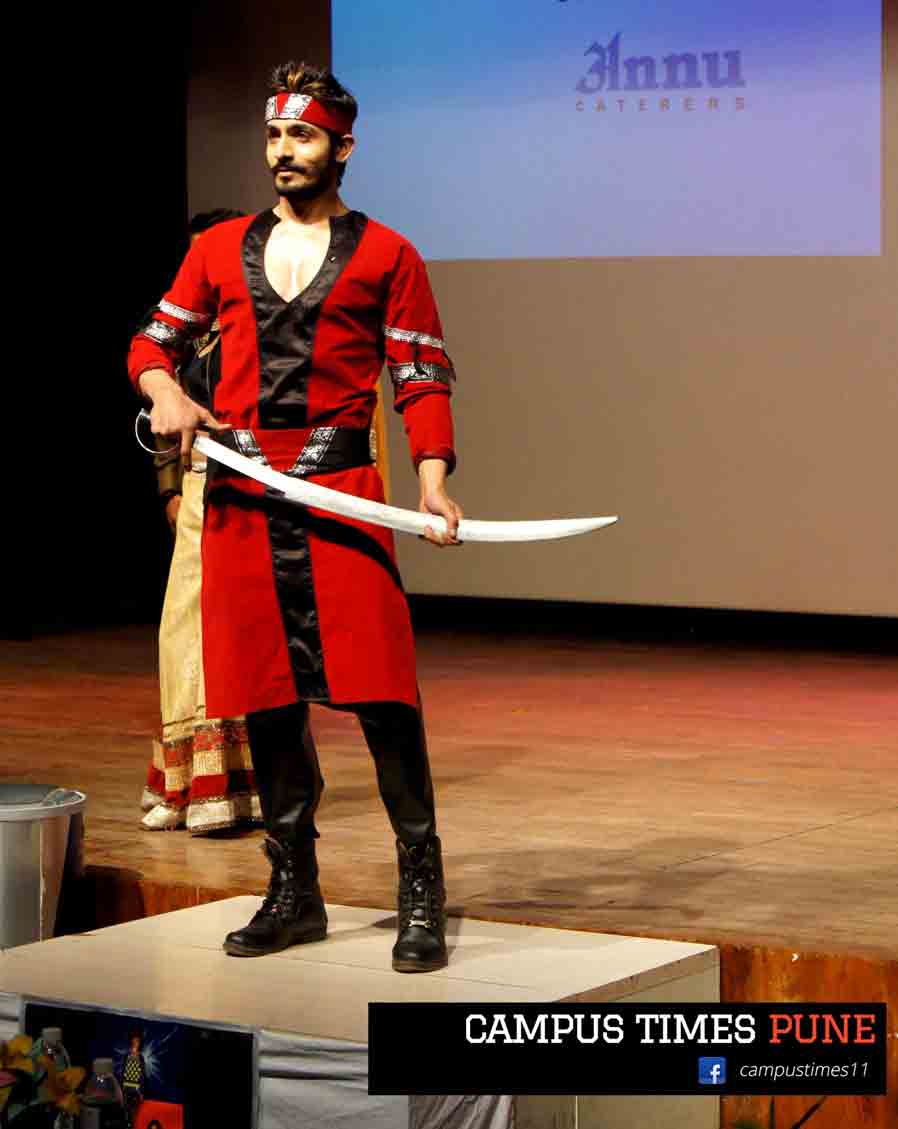 Do you know 13 Things about your College?
Campus Times Pune is an initiative taken by some enthusiastic students of Pune to entertain the "Netizens" by providing cool and trending content online. Articles from contributors who prefer keeping their identity anonymous, are published under our authorship. You can contact us with your articles by sending them to "[email protected]"