Tackling with the global pandemic, we all now walk into this new year with new hopes, new aspirations, and new goals. Well, what about new ideas?
"For good ideas and true innovation, one needs discussion, conflict, debate and great people to look up to"
IIT Guwahati is proud to host its thirteenth Entrepreneurship Summit:  Udgam 2021: Building For Billions, from 15th to 24th of January 2021.
The biggest virtual E-summit of Northeast, Udgam, will open new year inspirations for you!
Udgam has played host to India's most remarkable and insightful entrepreneurs and industry leaders. This year we are looking to host Mr. Sandeep Jain(Founder, GeeksforGeeks) and Mr. Rohit Kapoor (CEO – India and South Asia, 𝐎𝐘𝐎), and some are not released yet. Some of our past speakers have been Mr. Ankit Nagori(Founder, Curefit), Sharad Sagar(Founder, Dexterity Global), Vivek Prakash(Co-Founder, and CTO of HackerEarth), Mr. Ankur Warikoo(Co-founder & CEO, Nearbuy), Mr. Bruce Schwack(Co-Founder and CCO, Netmeds), Mr. Ranveer Allahbadia(Founder, BeerBiceps) and many more inspiring people.
Also, India's most coveted investors and VCs have been and will be here this year to judge our startup pitching competition: Disrupt.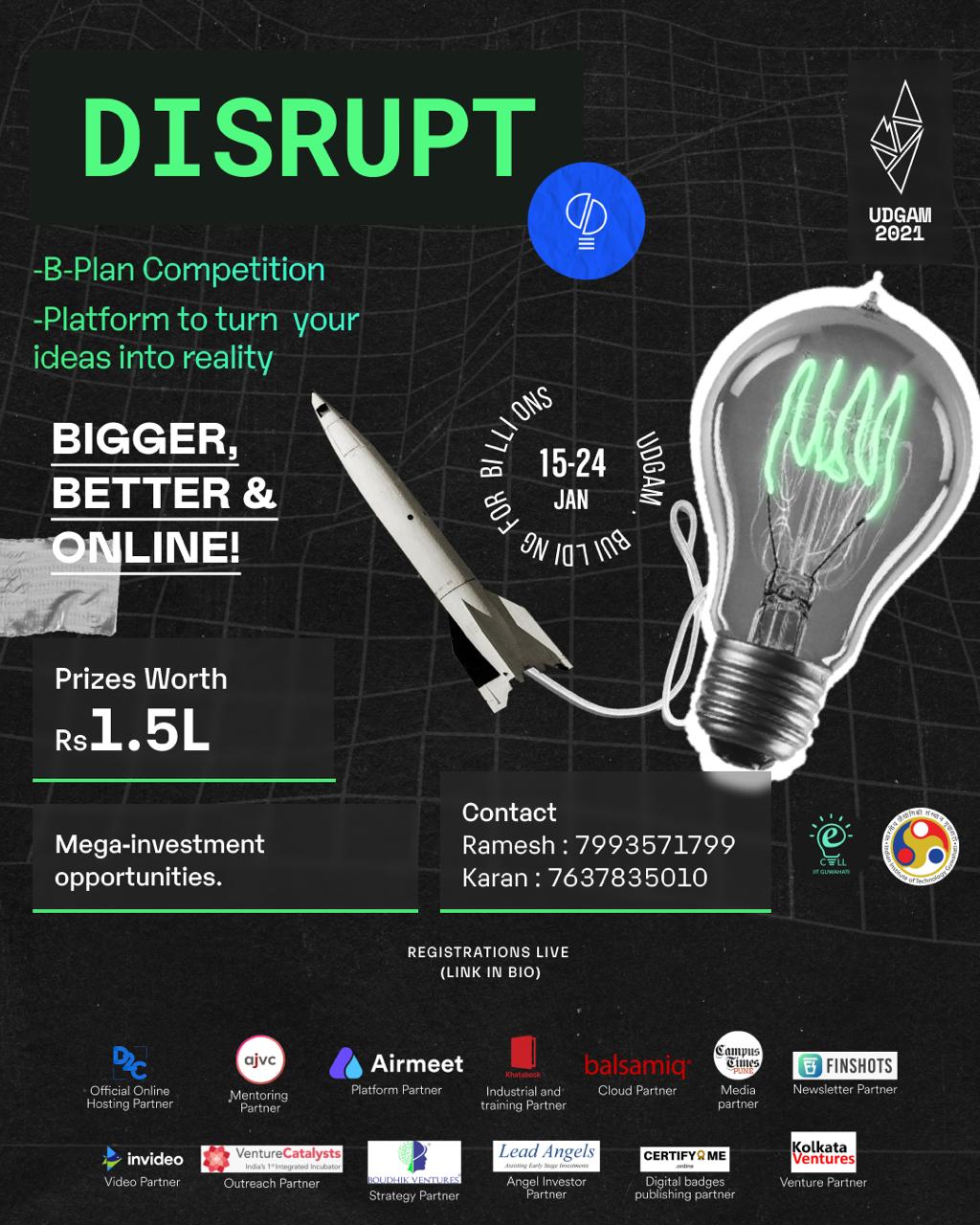 The other events include:
PMx:  A Product Management Expedition, where you can explore, learn, and experiment with the world of products from scratch. It is a product case study competition where you will experience the thrill of working on a product, paddling the product cycle, and finally creating a great product that your users will love.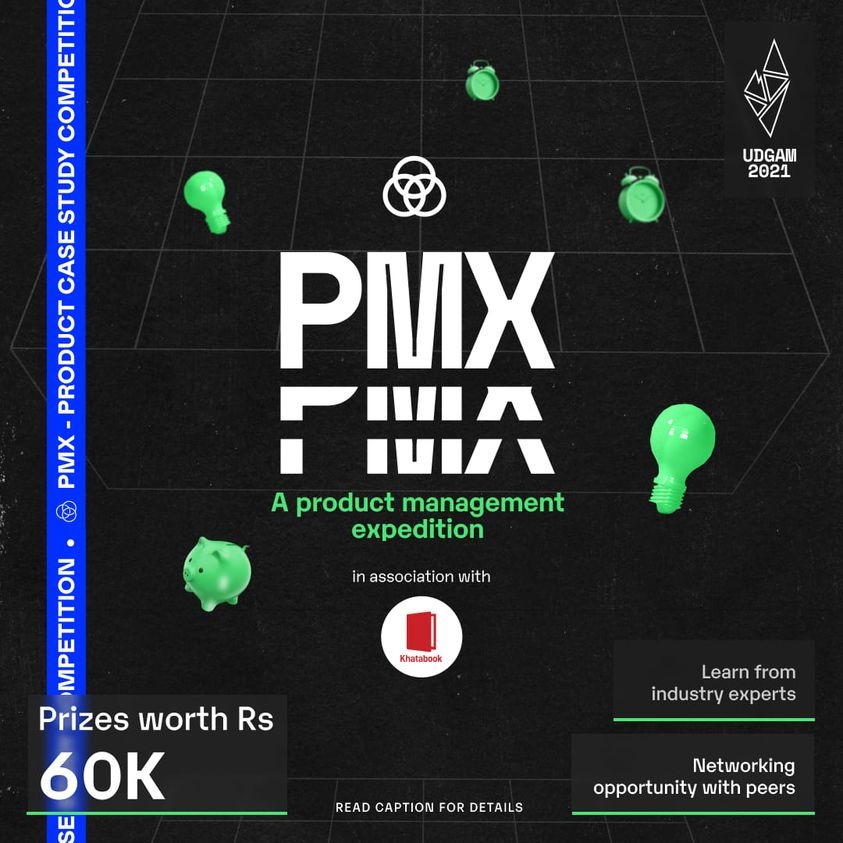 Workshops: Motivated to work on an idea, but your passion fizzles out over time! Then UDGAM workshops are here to give a boost to dig it deeper.
This year we have a range of workshops for you to choose from:
Intern fair: IITs are known for their students, and what better way you can hire them. At the Internfair, you as a startup can hire summer interns exclusively from IIT Guwahati, and students, on the other hand, get a chance to work in a startup environment.
Last year, Udgam received an overwhelming response from all over the country. In Disrupt, the top 4 Startups have been promised funding worth two crores from the judges. Interfair, on the other hand, went on to break every record from its previous editions with over 32 startups and 600+ CV registrations, and 200+ successful interviews. PMx, in its first edition, has become one of the largest product management competitions in the country, with 1000+ registrations from around the country.
If you don't want to miss this opportunity, follow us on our social media handles to get the latest update about the event.
Click Here To Check Out All Events
Click Here For Workshops Combo Pass Visit
Anurag is an inquisitive budding Engineer.
Being perfect at his job is his watchword. Persistent learner, Aesthete photographer. Football , memes & Game of thrones fanatic.