As we tackled this global pandemic, sporting events across the country took a hit. While schools, colleges, and companies adapted the work-from-home routine, how can sports be shifted online?
The team at Spirit, the annual sports fest of the Indian Institute of Technology Guwahati, took it upon themselves to organize a virtual sports fest. This 9th edition of Spirit will be held virtually from 22nd to 24th October 2021.
Staying true to the purpose of any sports fest, to promote a culture of fitness among the youth, Spirit IIT Guwahati released a three-week-long Fitness Challenge, which saw increasing participation from various colleges over the three weeks. Along with their event partner, Happy Feet Family, Spirit also organized a Virtual Marathon (Run for Vaccination) on 16th and 17th October to commemorate the efforts of all the healthcare workers working towards a fully vaccinated nation. Another event that was successfully conducted this year was a virtual IPL Auction on 9th and 10th October. Conducted on discord, the event saw participation from over 100 teams.
But it is not over yet, and the best is yet to come!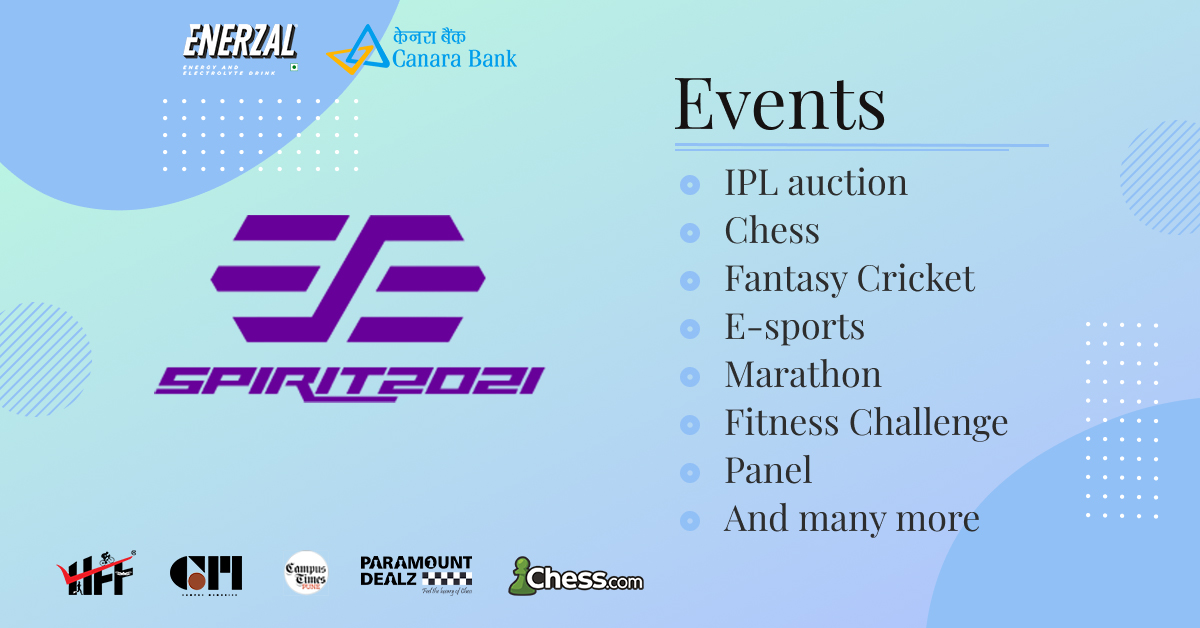 Let's Read More About IIT Guwahati- Here
Other events include:
Chess: Partnering with the chess community of more than 50 million members across the globe, chess.com, Spirit is organizing an online chess tournament. With prizes worth ₹30,000, the event is rapidly gaining participation.
E-Sports: E-Sports is rapidly gaining popularity in India. This year Spirit is organizing an E-Sports competition for the very first time. Events under this module include BGMI, Rocket League, and Valorant. Spirit is offering prizes worth ₹30,000 for this event.
Workshop: Playing sports for fun is an entirely different experience than playing professionally. Analyzing past statistics of various games to improve your performance is essential. Sports analytics is a growing field in today's world. Hence, this year Spirit has decided to organize a workshop series on the same.
Panel: No college fest is complete without a talented panel sharing their experience with the participants. Hearing the stories of people who have reached the very top of their careers can effectively shape one's future. IITG has hosted players like Brett Lee and Mary Kom in the past. This year too shall be no different.
Check this Out
Spirit's Official Website
Official Merchandise for Spirit'21
Social Media Handles
Instagram | Facebook
Anurag is an inquisitive budding Engineer.
Being perfect at his job is his watchword. Persistent learner, Aesthete photographer. Football , memes & Game of thrones fanatic.