Dr. Vishwanath Karad MIT World Peace University has been organizing this symposium since the year 2000. And this is the 21st edition. We all have had a tough and monotonous year. None of us could socialize and host events. But this did not desist us from organizing NIRMITEE 2021 online. NIRMITEE 2021 is an annual National Level Civil Engineering Symposium. This grandeur event is held on a massive platform with over 4000 participants where enthusiasts are fostered by skillful members of the civil engineering and construction sector with a teaching faculty of over 150 different colleges from all over India. Our prime objective is to bring together civil engineering intellectuals to create, innovate and excel. The various events conducted bestow the participants with a plethora of knowledge and prepare them for future endeavors.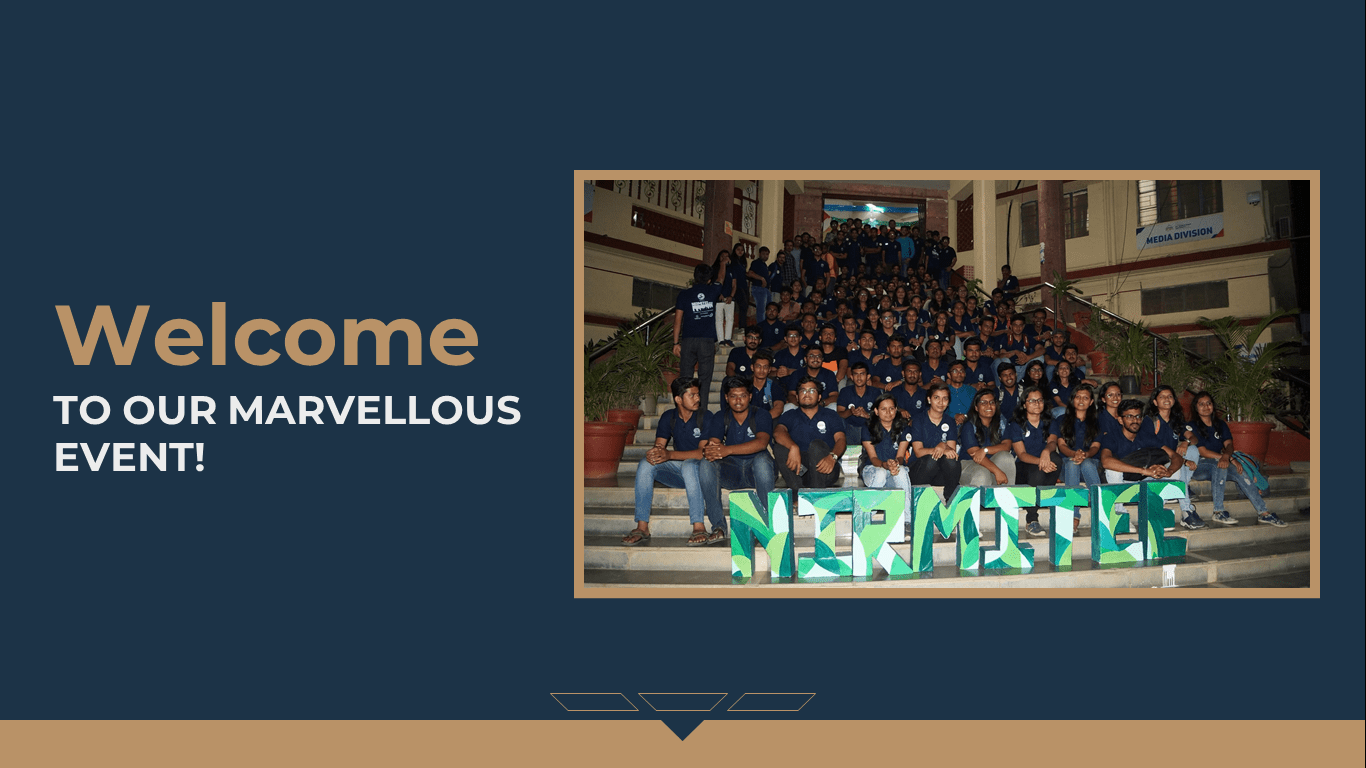 Change is the necessity of time. The anticipated revolution in construction is gaining momentum, leading the world to step into a digital euphoria while still retaining our cultural lineage. Taking all these factors under consideration, we are proudly announcing this year's theme "E-credible India".
Mr. Manoj Deshmukh, Chairman of Builders' Association of India (BAI), Pune Centre, Mr. Vijay Kolhe, Assistant secretary Maharashtra State Board of Technical Education, Pune. Mrs. Seema V Kolhe, Lecturer, Government polytechnic Pune. Prof. Dr. N, T. Rao,
Vice-Chancellor, Dr. Vishwanath Karad MIT WPU. Prof. Dr. Khandekar, Dean Faculty of Engineering & Technology, Dr. Vishwanath Karad MIT WPU. Dr. Anil Hiwale, Associate dean, faculty of engineering and technology, Dr. Vishwanath Karad MIT WPU. Dr. Bharat Chaudhari, Associate dean, faculty of engineering and technology, Dr. Vishwanath Karad MIT WPU, were our guests of honor.
For the first time in the history of Dr. Vishwanath Karad MIT World Peace University, School of Civil Engineering, we introduced the Newsletter named 'Concread'. The prime objective of the newsletter is to dive into the depths of civil engineering and to keep us all updated with the daily happenings in the civil and construction domain. Initiated by Prof. Dr. H. R. MagarPatil A-HOS, SoCE, Dr. Vishwanath Karad, MIT WPU, and Prof. Jagruti Patil, SoCE, Dr. Vishwanath Karad, MIT WPU ConcRead is the brainchild of the Golden Scholar Batch of our university. We hope the upcoming batches bear the torch ahead!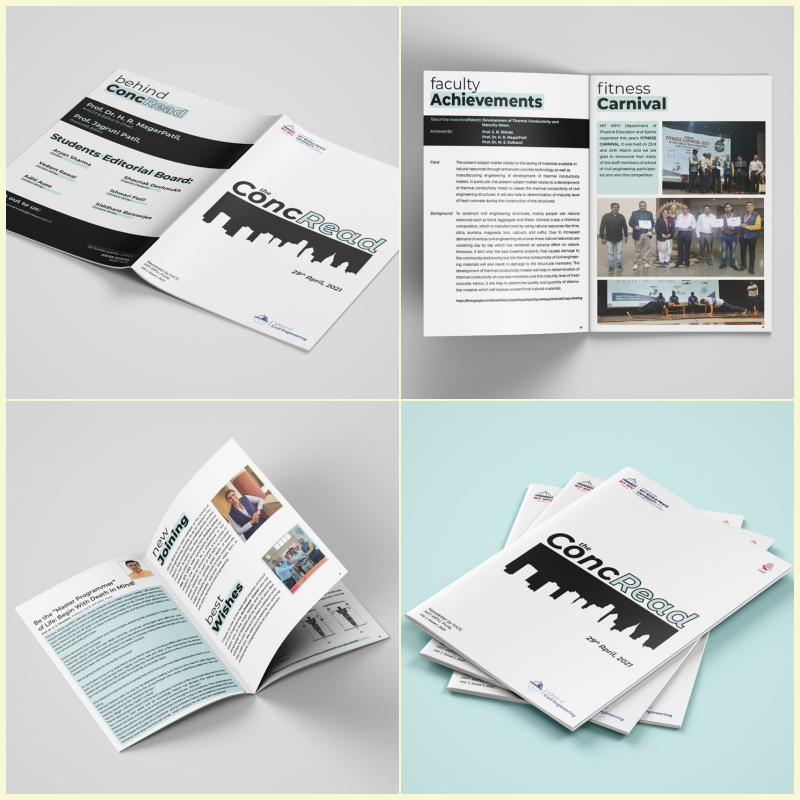 This was NIRMITEE'S debut as an online event and we enthusiastically hopped on the trend. This glorious symposium emerged incredibly meritorious. NIRMITEE 2021 was organized from 29th April to 30th April and featured 8 grandeur events, namely: Technoquiz,
e-Tendering, Town Planning, Softcon, Paper Presentation, Pitch hunt, CV Cruits & RYLA. 150+ colleges participated from diverse parts of the world including IITs, NITs, BITS Dubai with the inclusion of international entries. It was a feather in our hat and we were honored to host NIRMITEE 2021 online via zoom platform for a record-breaking 1438 competitors. In spite of the pandemic, the event generated monetary funding from various sponsors.
The 8 events this year on board were:
Technoquiz:- In this event participants get a chance to flaunt, test, and embrace their knowledge and competence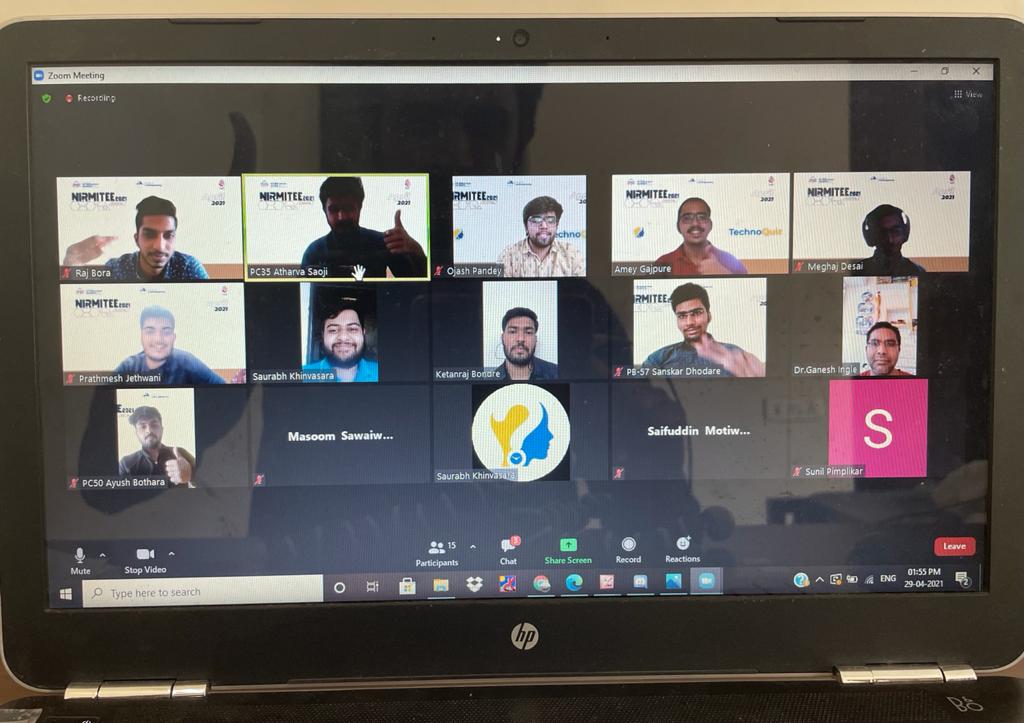 e- tendering: A chance for the participants to exhibit their legal literacy in the process of bidding.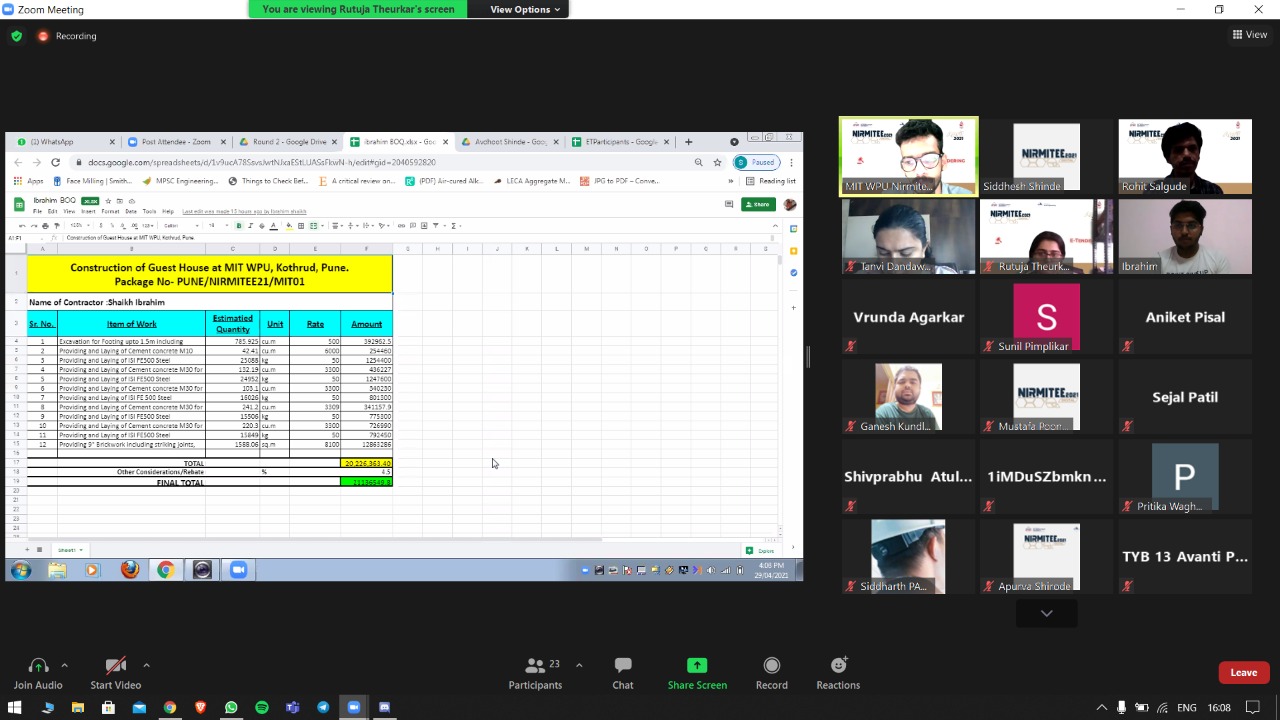 Town Planning: It provides a platform where one can propose their plans to design futuristic towns using analytical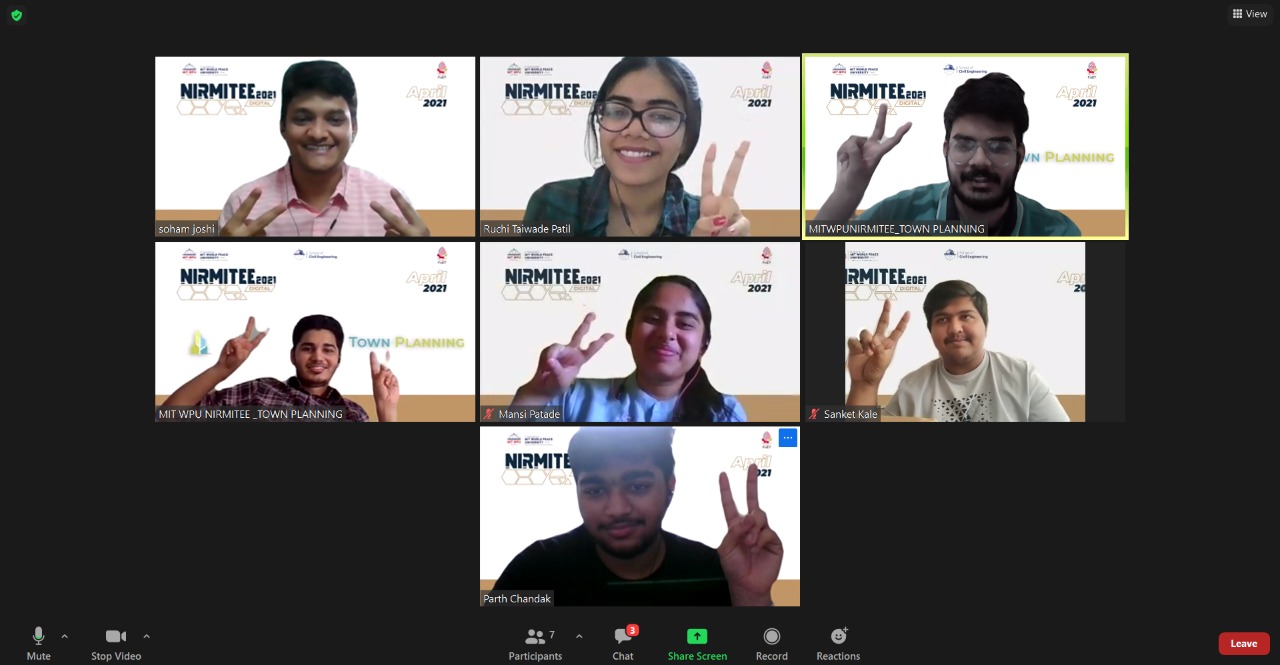 Softcon: It provides a platform to test your problem-solving capabilities by the means of SOFTWARE.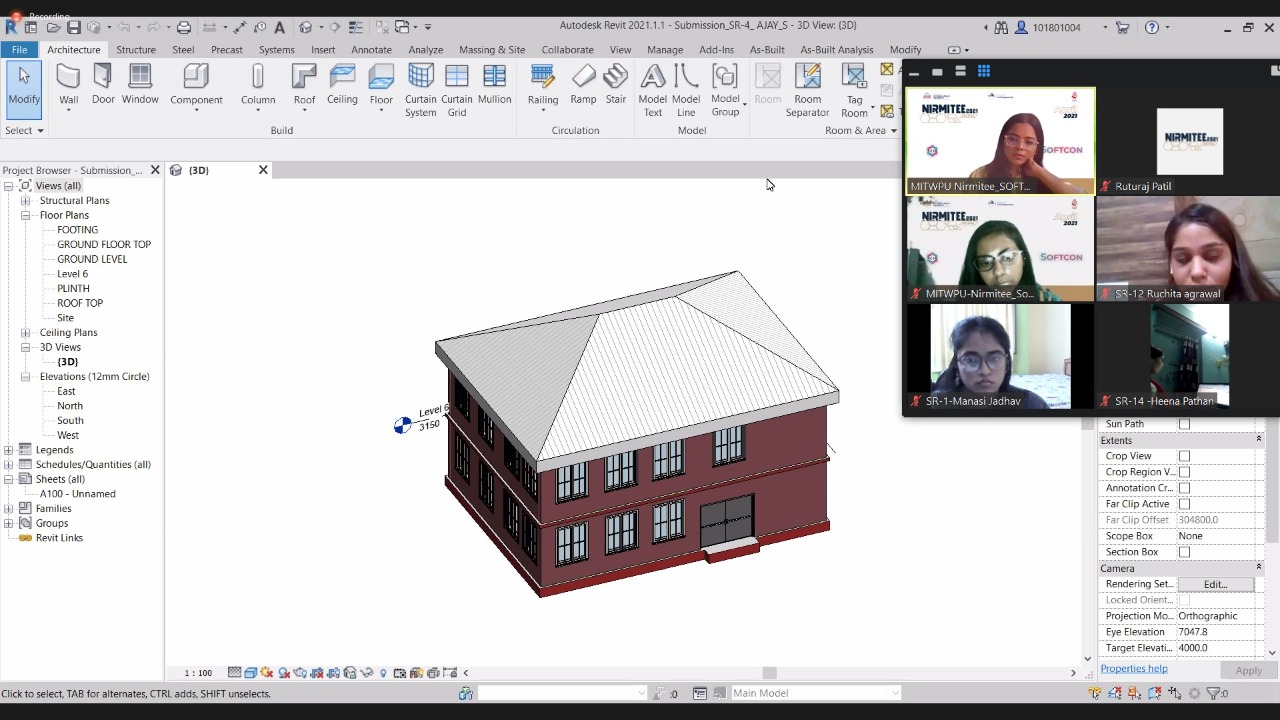 Paper presentation: An event where innovation is met with a great deal of accurate and factual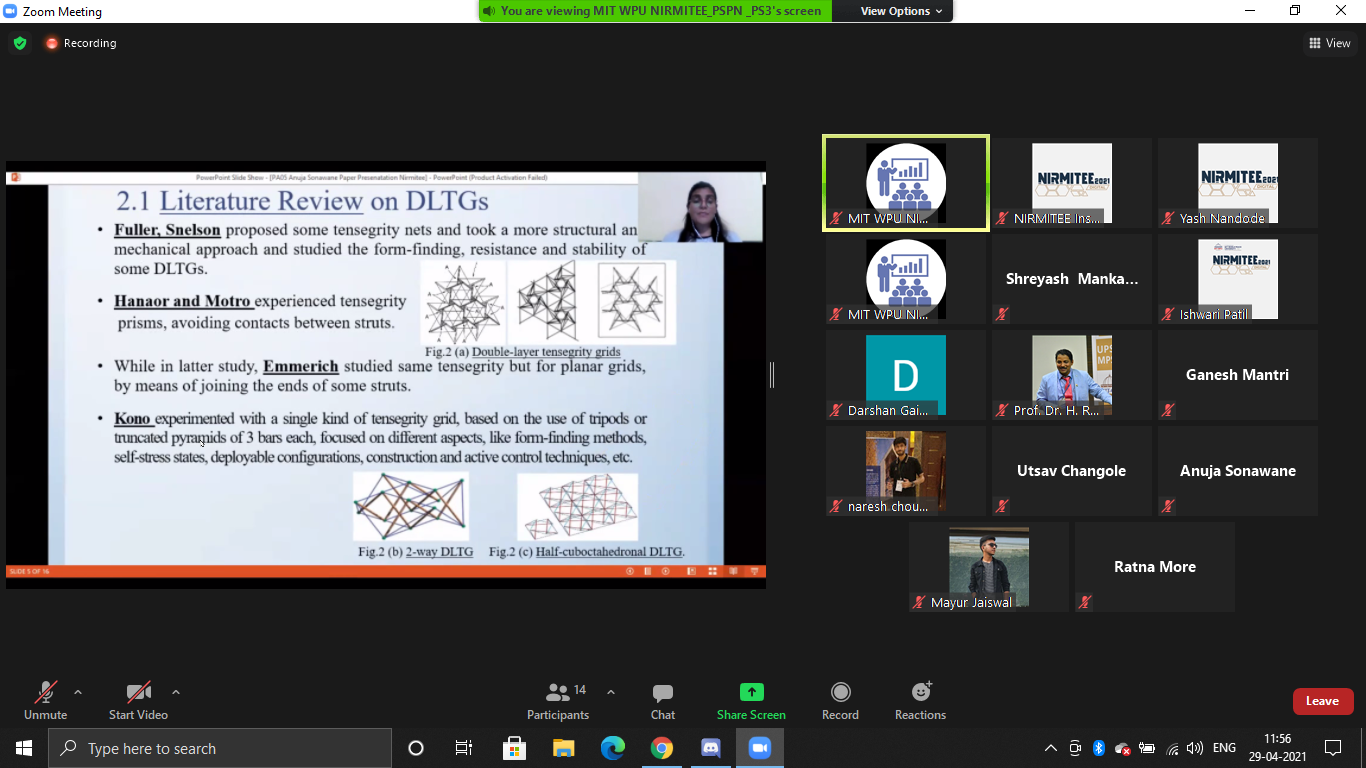 Pitch Hunt: The elite club of the 1% who think apart and change the global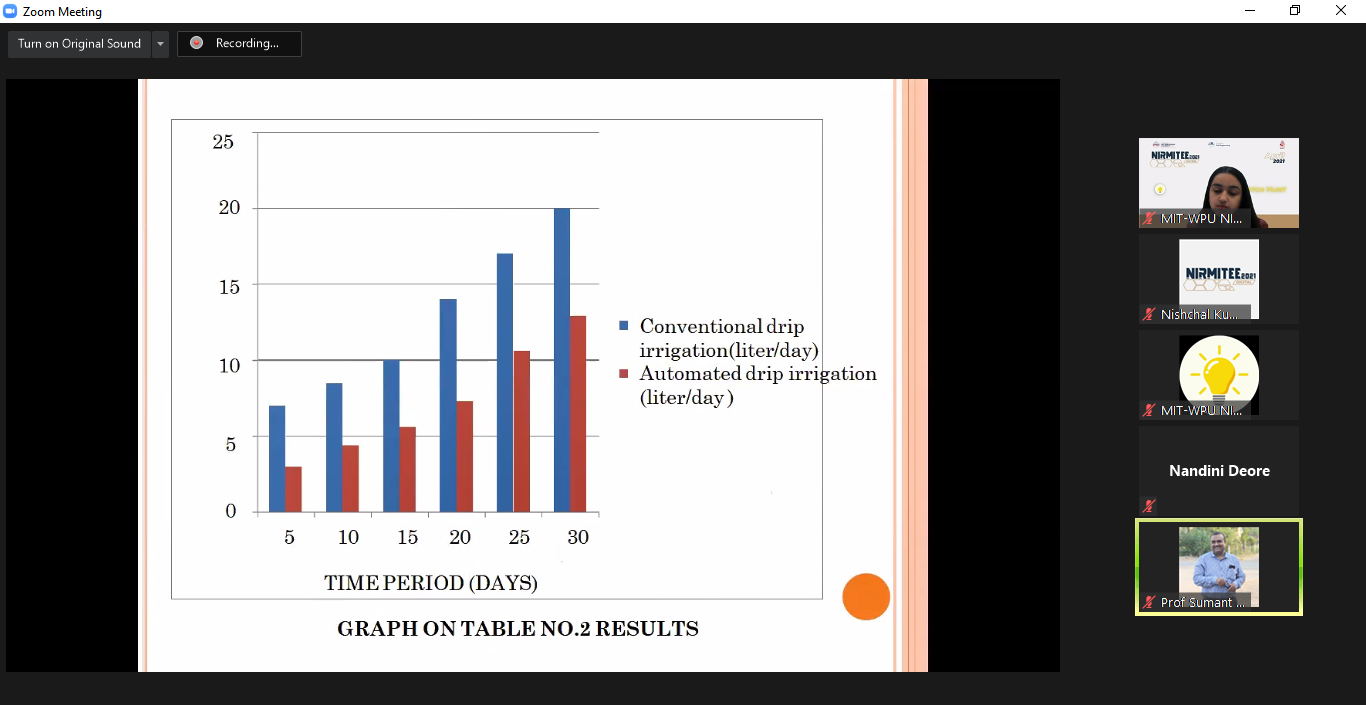 CV cruits: A event where you get to reap the benefits of a professional recruitment process by keeping a check on their skills, knowledge, and personality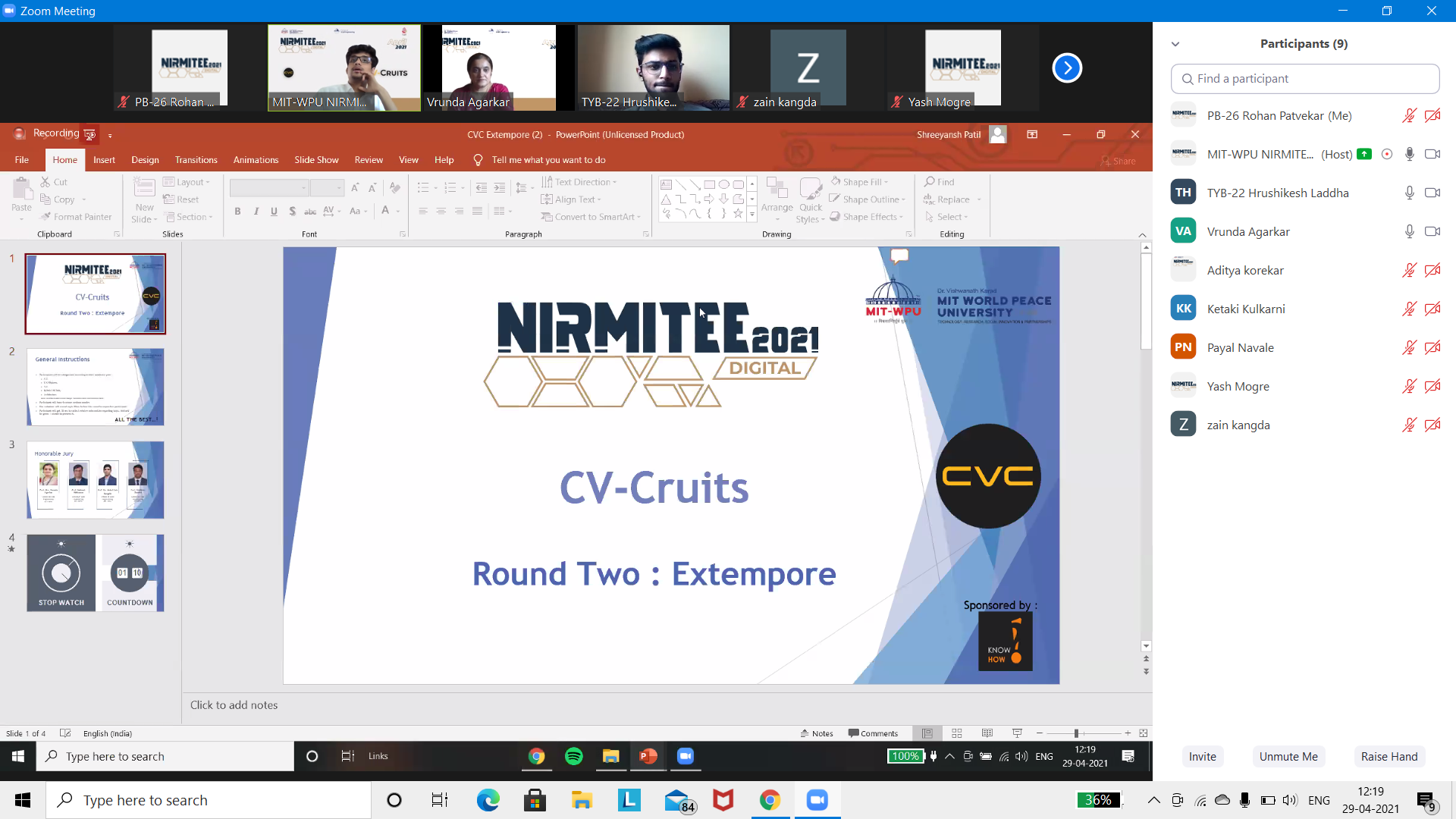 Ryla: The event brings forth hidden attributes and skilled artistry of an individual while having fun and making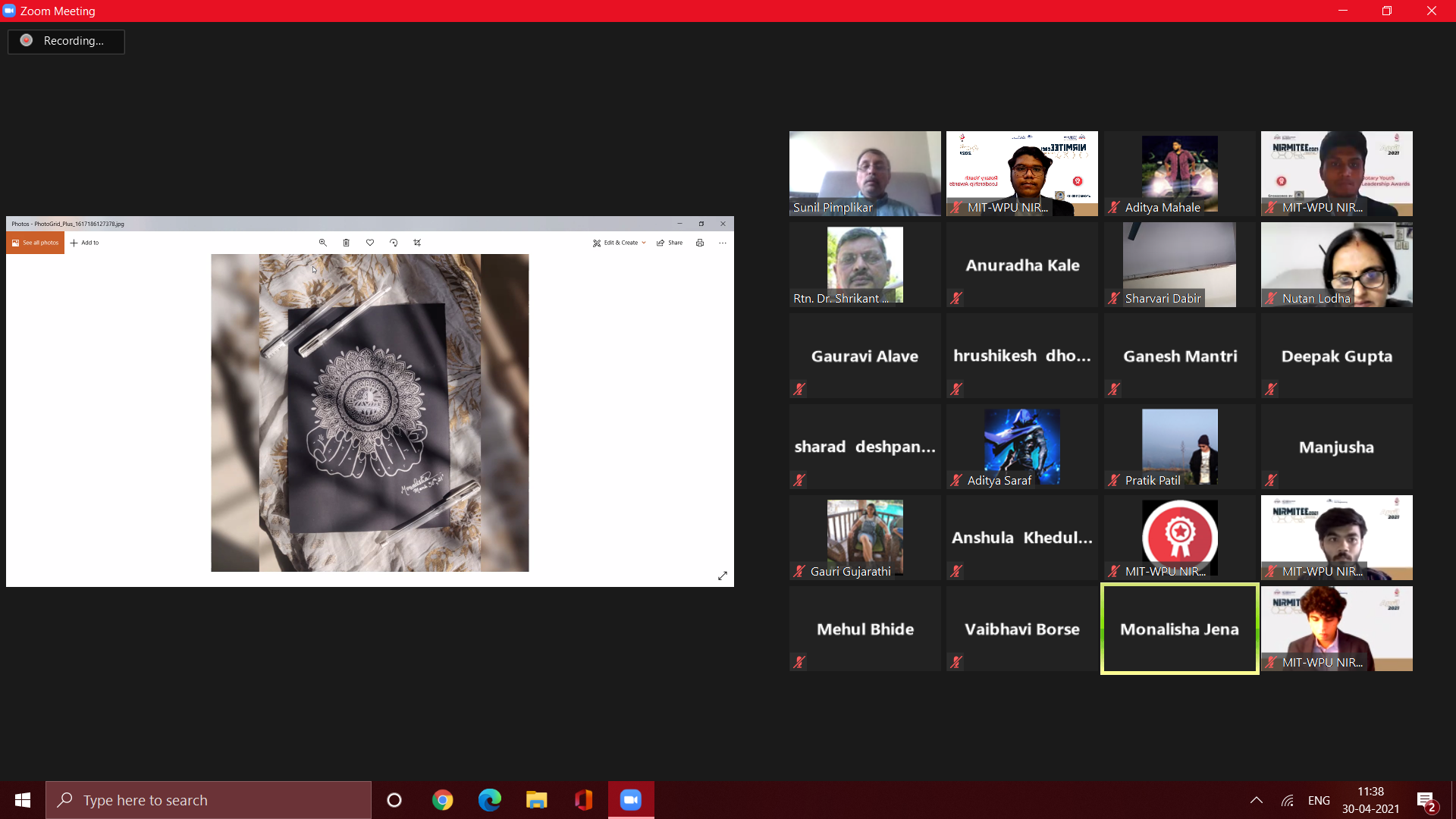 The Organizing Committee led by Aryan Sharma laid the bedrock on which this behemoth of an event stands. The Sponsorship Committee led by Ankit Rathi scored the essential funding for the event. The registration committee led by Masoom Sawaiwala built the backbone of the entire event. The symposium's every event was completely monitored by Payal Navale and Siddhesh Shinde and indeed their hard work has completely paid off. The Publicity and Media Team led by Shaunak Deshmukh elevated the event in all its glory.
Forged in the Sweats of our first-year students and hammered by the grit of our co-organizers, NIRMITEE 2021 was born.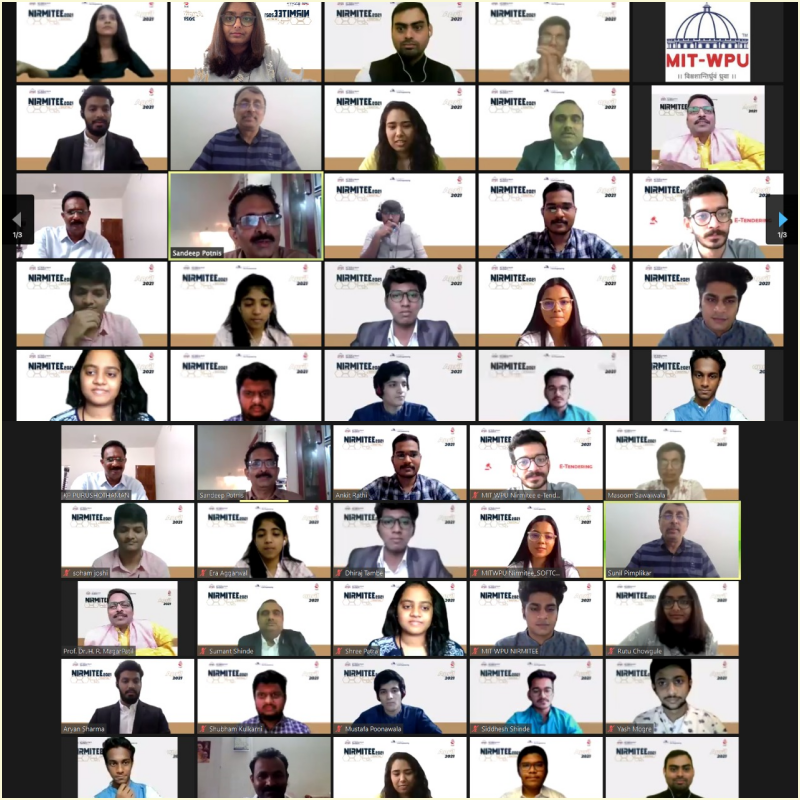 Sponsors this season were philanthropic individuals who collaborated with NIRMITEE's 21st edition even during tough times. It has really sent a buzz through the entire team and everyone connected with our event. We are extremely grateful to JAY RAJ for being the title sponsor, Rotary Club, Sinhagad road, Pune, and BLUEPRINTS. We are also thankful to PUNE MAHA METRO, Sarthak Group, and KNOW-HOW. We would like to convey our appreciation to CAMPUS TIMES PUNE for being our Youth / Media Sponsor this season for collaborating with NIRMITEE and for their generosity in supporting our event.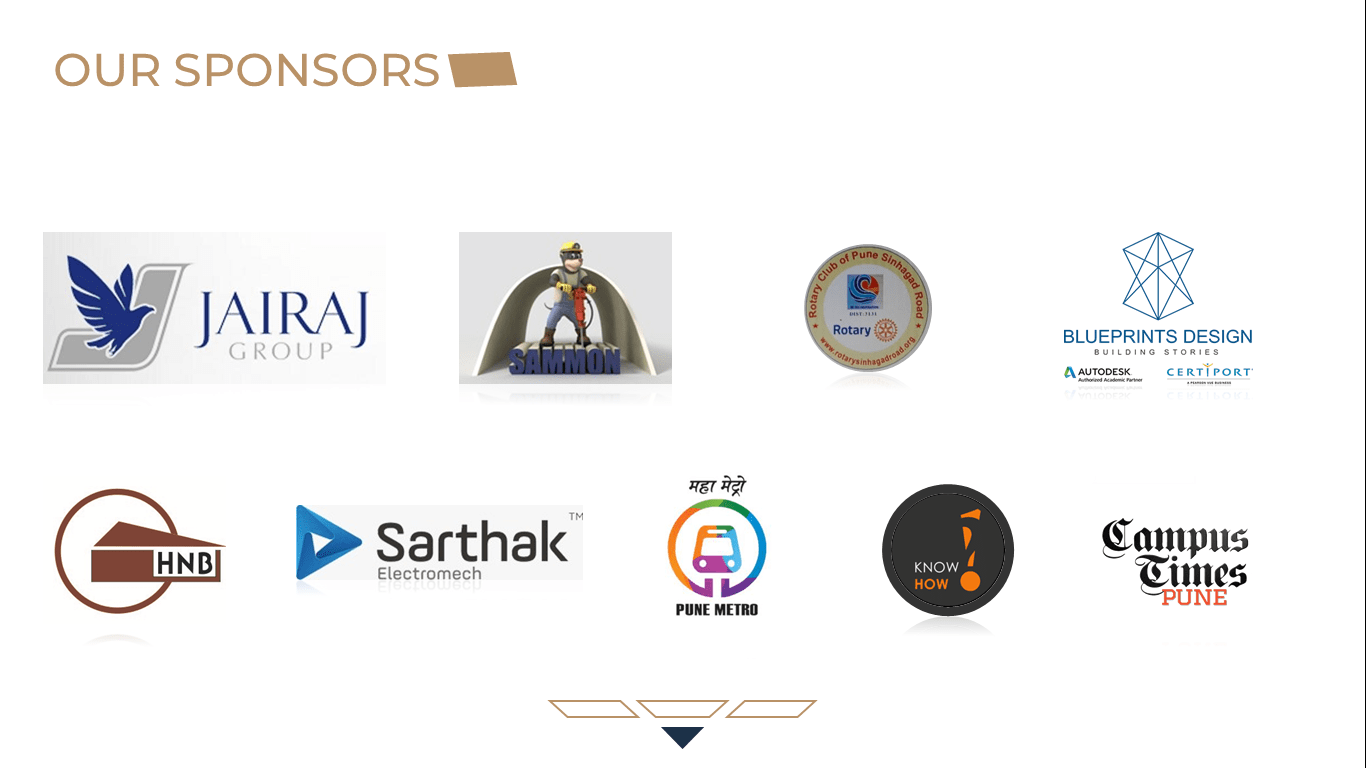 Campus Ambassador Program was launched this year with an intent to develop a holistic set up for engineering students to understand management concepts and also tap into Publicity and Marketing advantage. We are very happy to announce that we received a total 57% boost in Publicity and a 33% spike in the registration process. Campus Ambassadors were able to facilitate the event to 150+ colleges which included state, national and international involvement. This was the debut year of the CAP program. We will strive that in the coming years, the CAP PROGRAM will expand to many more Horizons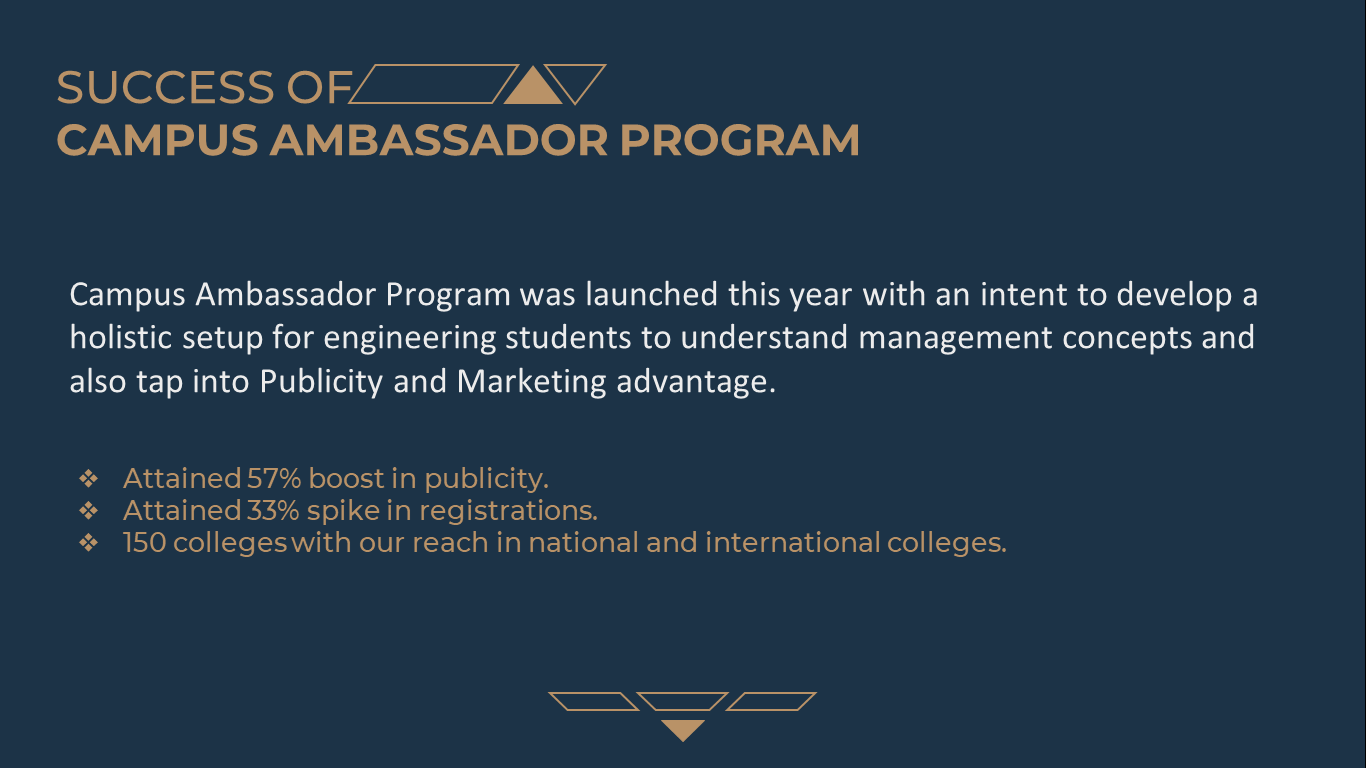 NIRMITEE 2021 is not just an event for us, it's an emotion.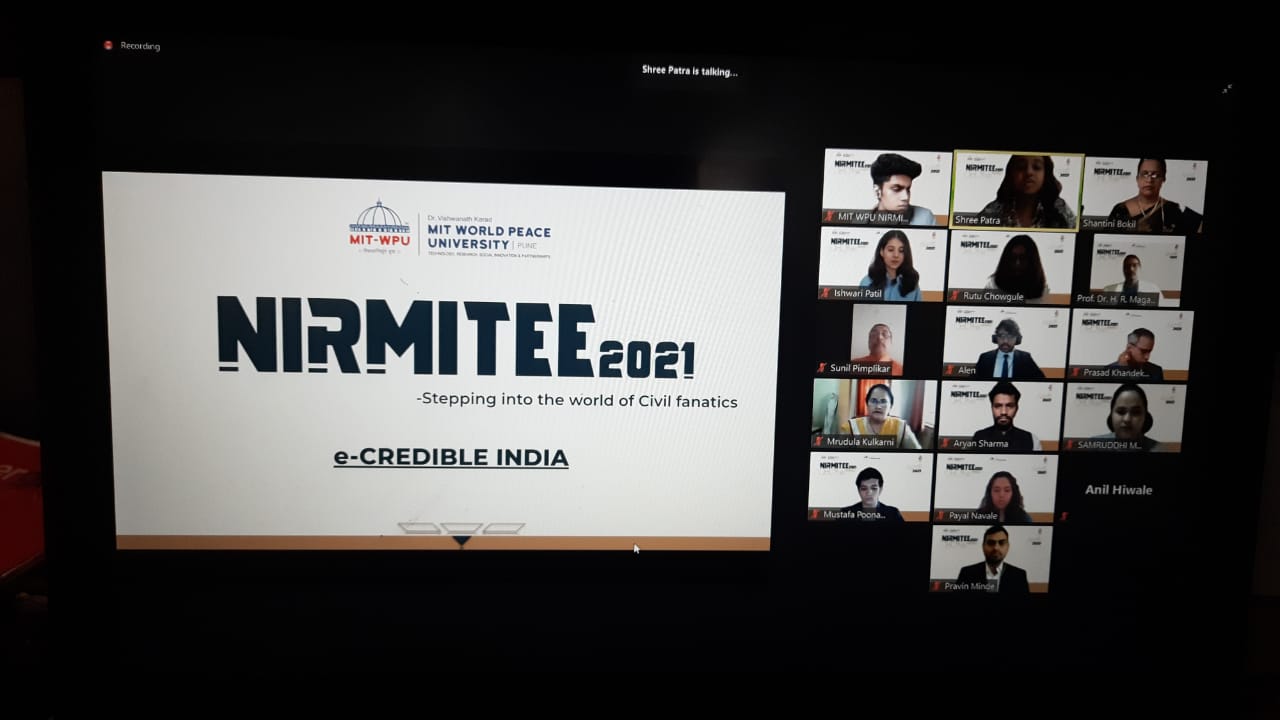 Nirmitee 2022 Is Waiting For You!
Here You Can Know More About NIRMITEE 
Anurag is an inquisitive budding Engineer.
Being perfect at his job is his watchword. Persistent learner, Aesthete photographer. Football , memes & Game of thrones fanatic.