Nirmitee'21, a technical event, provides civil engineers a platform to showcase their individual talent and creativity while interacting with the entire student community irrespective of their year of studies. It is a stellar opportunity for students to learn from their peers and creates an atmosphere of symbiosis as the event aims to engage and rejuvenate participants in a fun environment. Students are mentored by various departments and alumni which allows them to come across innovative advancements in the field of Civilization and thus ascend in their careers as civil engineers.
This time, NIRMITEE'21 is here with the theme "e-credible", giving us an insight into our evolution and journey from traditional to modernized to smart equipment and instruments which have bolstered the development of innovative creative, sustainable, and modern solutions while keeping our cultural lineage intact. NIRMITEE'21 is a promising two-day event that captivates our participants by allowing them to put forth their ideas and proposals addressing the need of the hour.
This year Nirmitee'21 is providing a range of technical events, and introducing two new events to the board.
TECHNOQUIZ

A trivia contest in the domain of Civil Engineering, Technoquiz is an opportunity to learn, explore and showcase your skills and competence in civil engineering. The competition includes quizzes based on logical reasoning and aptitude questions.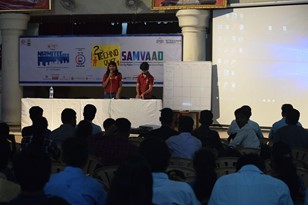 e-TENDERING

e-Tendering is a process of carrying out an entire Tendering Cycle online including submission of price bids such that efficiency, economy, and speed of the Internet can be harnessed.
e-Tendering is an advancement from the traditional methods of publishing tender notices and submitting bids. Its benefits outweigh the old paper method by miles for all parties concerned.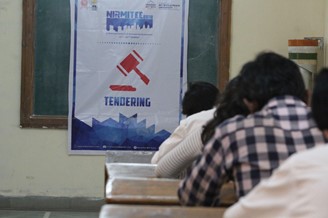 TOWN PLANNING

Participants design an advanced, sustainable, and habitable township. The haphazard growth of rapidly emerging cities due to poor city planning has been a matter of concern. This challenging situation poses a potential step for us future Civil Engineers and architects. Town Planning events will enable you to present your planning and designing skills for creating ideal future cities/ towns using modern tools and software.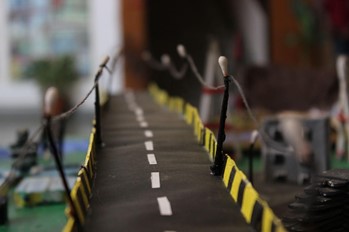 SOFTCON

This event will test the ability to compete on software like AutoCAD, Revit, MS Project.
The software reduces all extensive work in designing and managing construction sites and is used widely by almost all design consultancies and construction firms use the software in their daily practices. We at Nirmitee, encourage students to show their skills in using tools such as AutoCAD, MSP, Revit, Microsoft Excel, etc.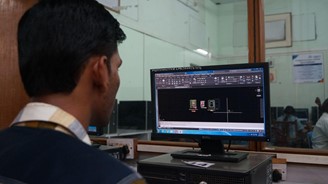 PAPER PRESENTATION
It allows students to present their research in Civil Engineering.
Paper Presentation is an event where the participants are expected to present their ideas with the help of some analytical/experimental research work. The outcomes of the research may be supported using data acquired from various sources or suitable investigation and analysis. The paper presented must put forward a clear picture of the thought behind the concept used.
Effective use of charts, graphs, tables, images, etc. should be done in the presentation for better interaction with judges and the audience. The content should venture beyond B. E. / B. Tech curriculum. All the participants will receive a certificate of participation.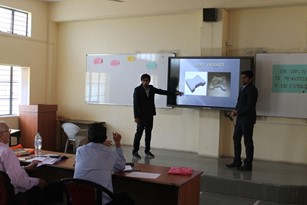 PITCH HUNT

A platform to put your entrepreneurial skills to the test! Think you can create a product that can benefit society and create value, then this is your path. Start from zero and build up a product/service/idea and get a chance to win attractive prizes. This ye, we will welcome the diploma final year students and final year B.tech/B.E students to present their projects.
CV-CRUITS

The event will be based upon the actual recruitment process in any Civil Engineering-related industry/company. The event will give participants real-time exposure to the corporate world and basic requirements for Civil Engineers. The objective is to better prepare participants for the experience of recruitments by helping them hone and develop their skills
RYLA OR ROTARY LEADERSHIP AWARD

The event aims to help students build their network by making connections. A felicitation was organized by Dr. Vishwanath Karad MIT World Peace University School of Civil Engineering in collaboration with the Rotary Club of Pune, Sinhagad Road. RYLA is an event conducted to bring forth the inert qualities of individuals through various means and motivate them to develop some important personal skills. This year's event RYLA would be tapping into various art forms through a particular theme – Benefits to humanity from the synthesis of Science, Religion, and Spirituality. Through RYLA we aspire to bring forward a wave of optimism.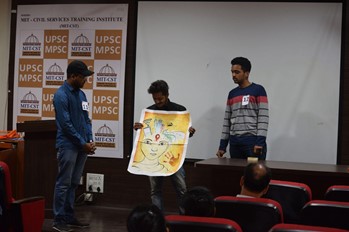 This symposium aims to develop a student pursuing Civil Engineering and prepares them for industrial life.
Click Here To See more about MIT
The following two tabs change content below.
Anurag Jadhav
Content Manager
at
Campus Times Pune
Anurag is an inquisitive budding Engineer. Being perfect at his job is his watchword. Persistent learner, Aesthete photographer. Football , memes & Game of thrones fanatic.
Latest posts by Anurag Jadhav (see all)