Dastaan is one of the very first offline Open Mic Events in VIT Pune hosted by Vishwakarma Expression Hub. VEH is the official art club of VIT Pune, which caters to various domains of art which includes Literature, Aesthetics, Photography, Graphic Designing, Video Editing, and Videography.
Dastaan is an open platform for all talented folks in Pune. This is an opportunity for all poets, storytellers, singers, instrumentalists, rappers, and many more to reach out to a wider audience through their talent. Here are some of the things you should be looking forward to at VEH Dastaan: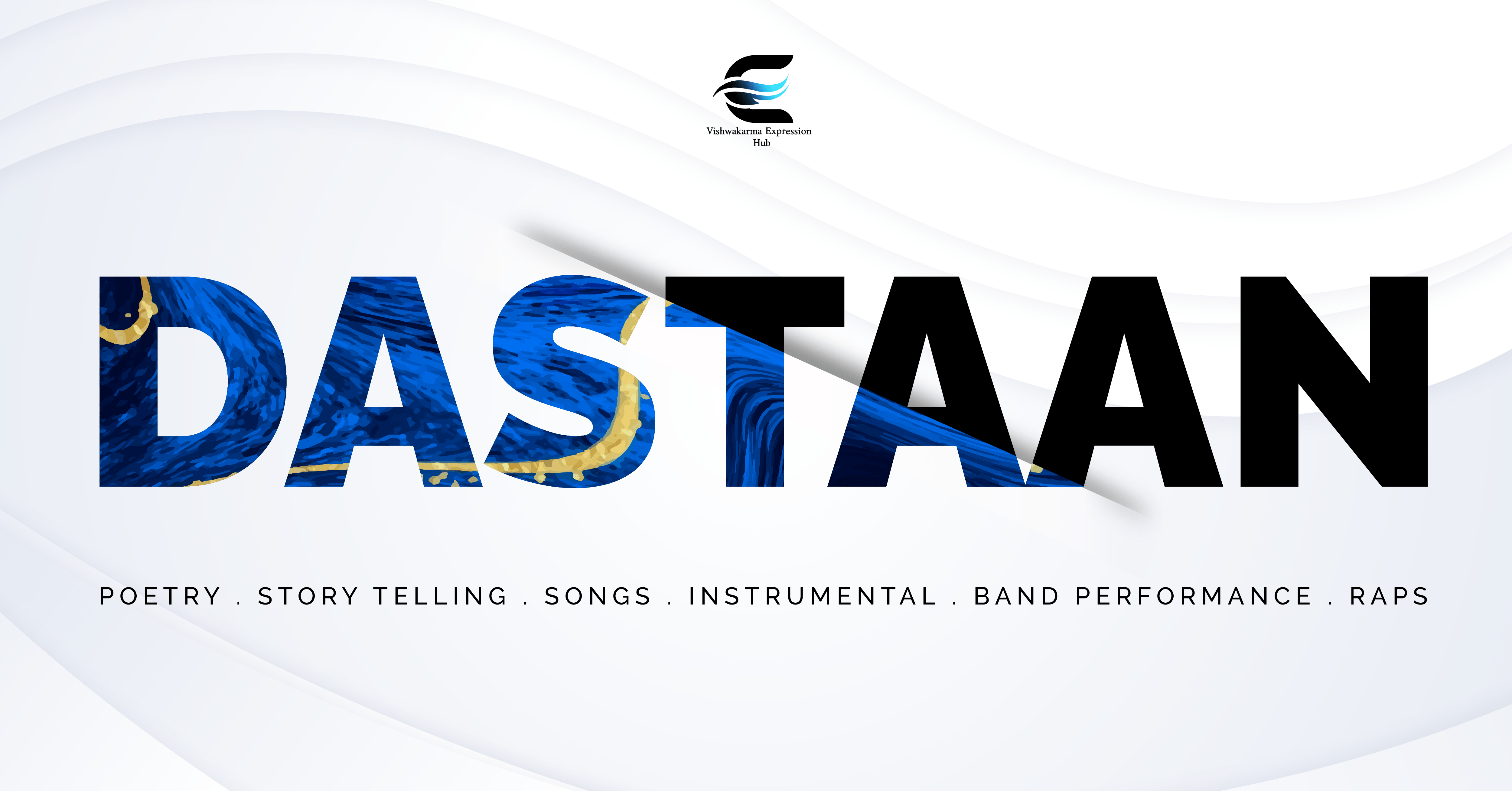 The Special Performers at VEH Dastaan are Manaraj Singh, Apurv Rajput, and Harsha Agrawal
Manraj Singh is a poet, storyteller, stand-up comedian, TEDx speaker, and an Emcee, also known as "Versatile Shayar" by people.
At the age of just 23, he has performed at around 200+ live shows & has 14 TEDx Appearances all over India. He has been awarded the "Nation's Icon Award 2022" by renowned Endgame Publishing House & Fox Interviewer.
Harsha Agrawal is a Poet and a Writer, fluent in both English as well as Hindustani. She currently works as an Events Director with Dubai-based Plan3Media Event Management. Despite her various business commitments, she is a dedicated poet and writer! In just one year, her poems have been featured on leading poetry platforms such as Unerase Poetry, Spill Poetry, Skerf, and Mirchi Mehfil.
Apurv Rajput is a poet, lyricist and ghazal writer. He is the winner of the poetry competition at 'Kendriya Yuvak Mahotsav' and has also participated and won in about 30+ competitions. He has also worked as a lyricist with many renowned artists and has recently composed songs with Adarsh Shinde, Harshwardhan Wawre, Jasraj Joshi.
Performers Orientation at VEH Dastaan
VEH conducted offline and online orientation for all interested performers from all over Pune witnessing some of the outstanding performances including poetry, storytelling, songs, instrumental, and much more. We have handpicked the best among these performers for the final event.
Dastaan, a combination of astounding performances curated for the audience's entertainment, is exactly the kind of event the artist community of Pune needs. To add to it, delicious refreshments and exciting merchandise await! What more does one need to make their Sunday evening a blast.
Anurag is an inquisitive budding Engineer.
Being perfect at his job is his watchword. Persistent learner, Aesthete photographer. Football , memes & Game of thrones fanatic.