It's been ages since I had a good meal accompanied by great music...
Well this Sunday's High Cookout is perfect for you then!
For all the progressive rock fans, they have not one but two amazing acts lined up to make this Sunday afternoon a great way to get those good old rock feels out in you.
Sip that sangria, chug that beer, because Coshish and Rainburn command some high energy feels from you!
Food + Sangria + Music = Happy Me! Do tell me more.
How did I not know about this?
Coshish:
Coshish was formed in Mumbai in 2006. The band's strong live performances and technical, yet catchy music (with lyrics in Hindi/Urdu) helped them land a record deal with Universal Music India.
Coshish's debut album 'Firodus' was released in 2013 amidst tremendous anticipation and was an immediate success, peaking at #8 on iTunes India and garnering the band numerous awards, among them the Radio City Freedom Award for 2014's Best Rock Band and nominations for Best Rock Album at GIMA and at UK's Progressive Music Awards.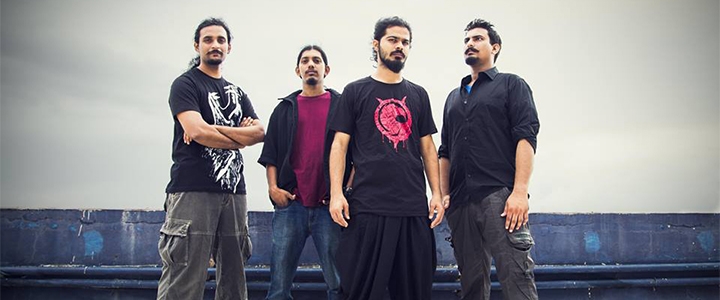 Coshish is recognized within the Indian music fraternity as one of the country's strongest acts and the members are all endorsed by various equipment manufacturers.
Rainburn:
Rainburn was formed in banglore in 2011. The band's debut EP 'Canvas of Silence' was released in late 2014 to tremendous critical acclaim, especially in international progressive music circles.
The band was nominated in the category of Best International Act at Ireland's Pure M Awards; Classic Rock Magazine listed the EP as one of the world's Top 5 Prog Albums of 2015 and Music Aloud chose the title track as one of its songs of the year.
Wow! What better way to spend a Sunday than with some great music, a few drinks and good company?
Give me the details !
Date: Sunday, 12th June
Time: 1:30 pm onwards
Venue: The High Spirits Cafe
Entry: Rs. 1000 per head
Event Page: Facebook
Who is ready to have a great Sunday?
We sure are! See you there!
Saumya is a reader, dreamer & occasionally a bathroom singer. You'll usually spot her with a glass of iced tea in hand. And when she is not dreaming she blogs at Introverted Extrovert.