International Management Institute (IMI) New Delhi concluded the ninth edition of their Annual Management Conclave, Conventus 2020, which was themed around "Survival and Growth in the VUCA world: Adaptability, Agility and Sustainability". Discussing and sharing some of their thought-provoking ideas of survival and growth in the VUCA environment, the conclave saw 60+ industry stalwarts, entrepreneurs and practitioners participate in panel discussions focused on finance, marketing, economy, HR, operations, strategy, hospitality, CSR, analytics, and entrepreneurship.
The conclave was held online for the first time in its history. Speaking at the inaugural event, Mr. Sudhir Sethi, MD and CEO, Chiratae Ventures said, "The way we look at it is, the world has changed, consumer behaviors have changed, businesses have changed and all this demands new products, new services, new revenue models and new business models. This is going to stay with us forever".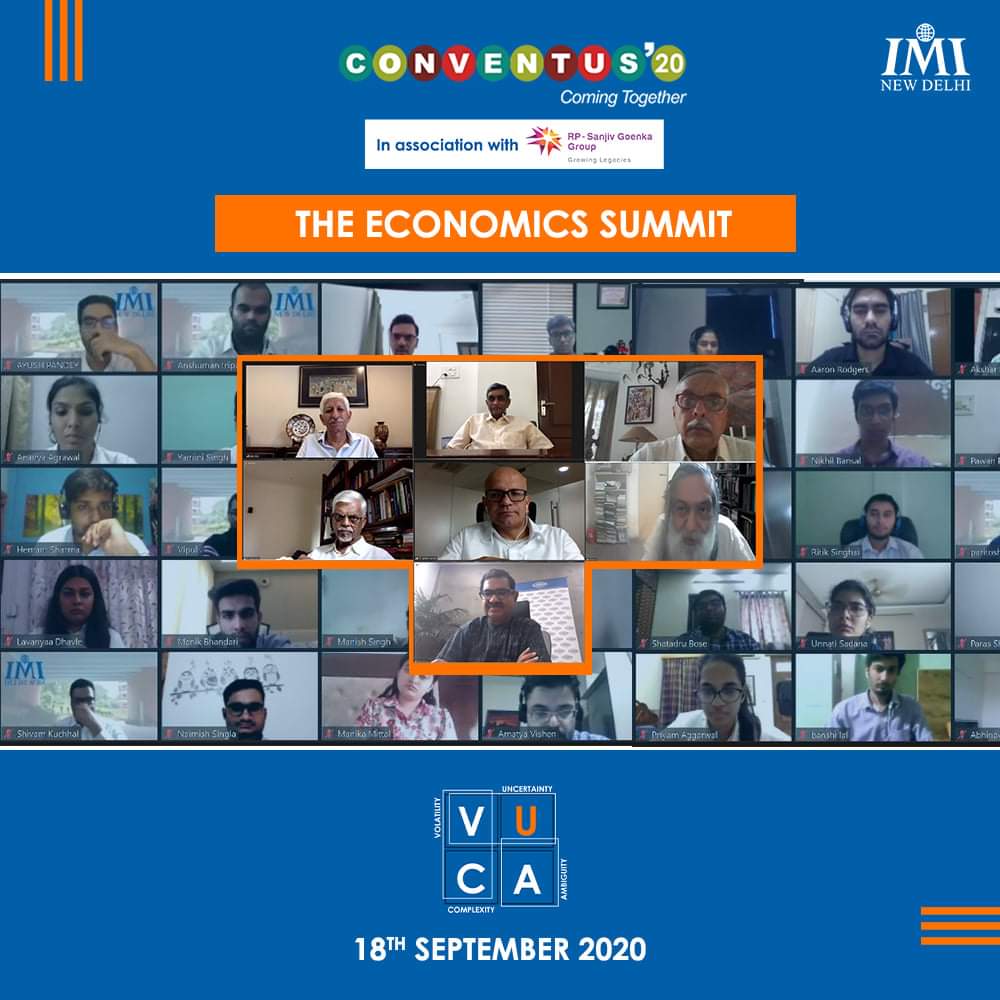 The virtual stage was graced by Prof. Himadri Das, Director General, IMI New Delhi. He believes that the greatest challenge the students face is the ability to embrace and think through uncertainty. The insights gathered from the corporate leaders offered solutions to deal with VUCA and clarity on the way forward.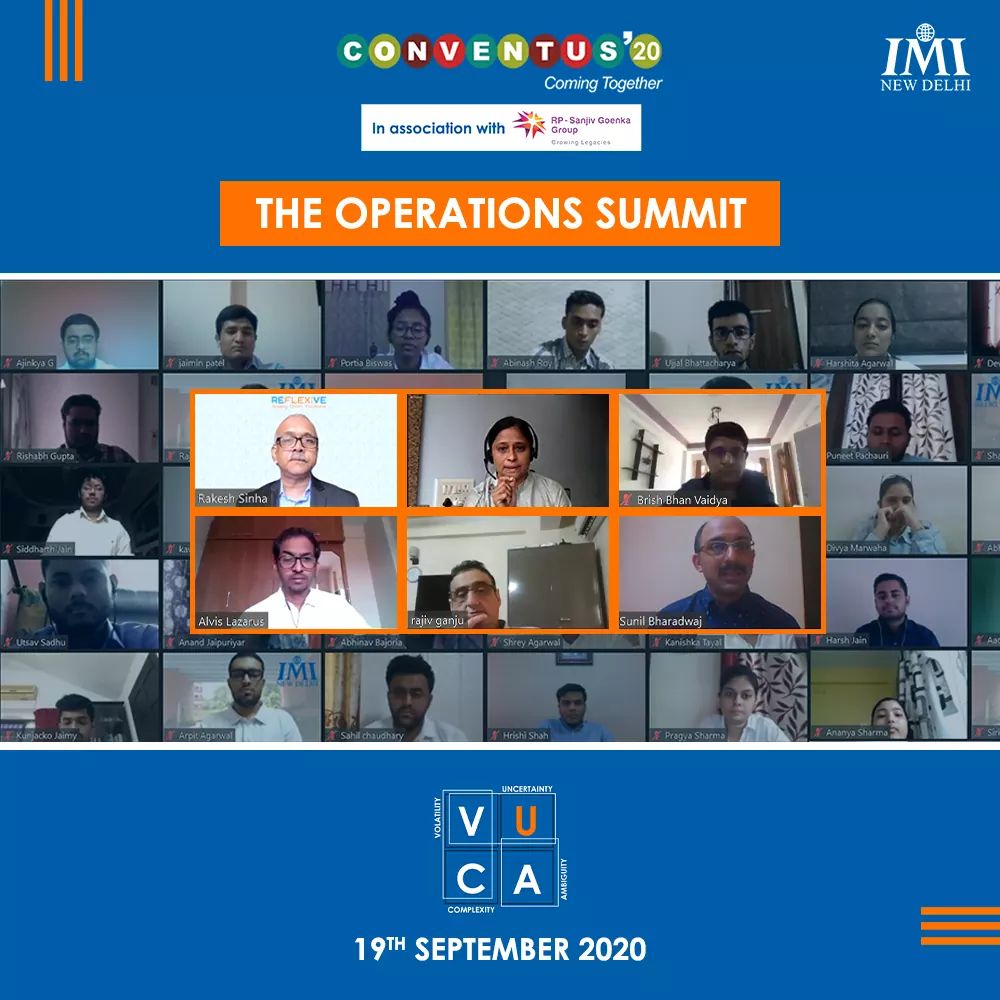 Following the inaugural session, Conventus'20 began with the summits. The 3-day conclave was very instructive, and each summit provided the audience with a new perspective on how to grow in a VUCA environment. Many ideas were shared, and strategies were formulated to tackle the uncertainty encompassing industries and life in general. The students not only learned a great deal from the discussions but also had the opportunity of having their questions answered by the panel of experts.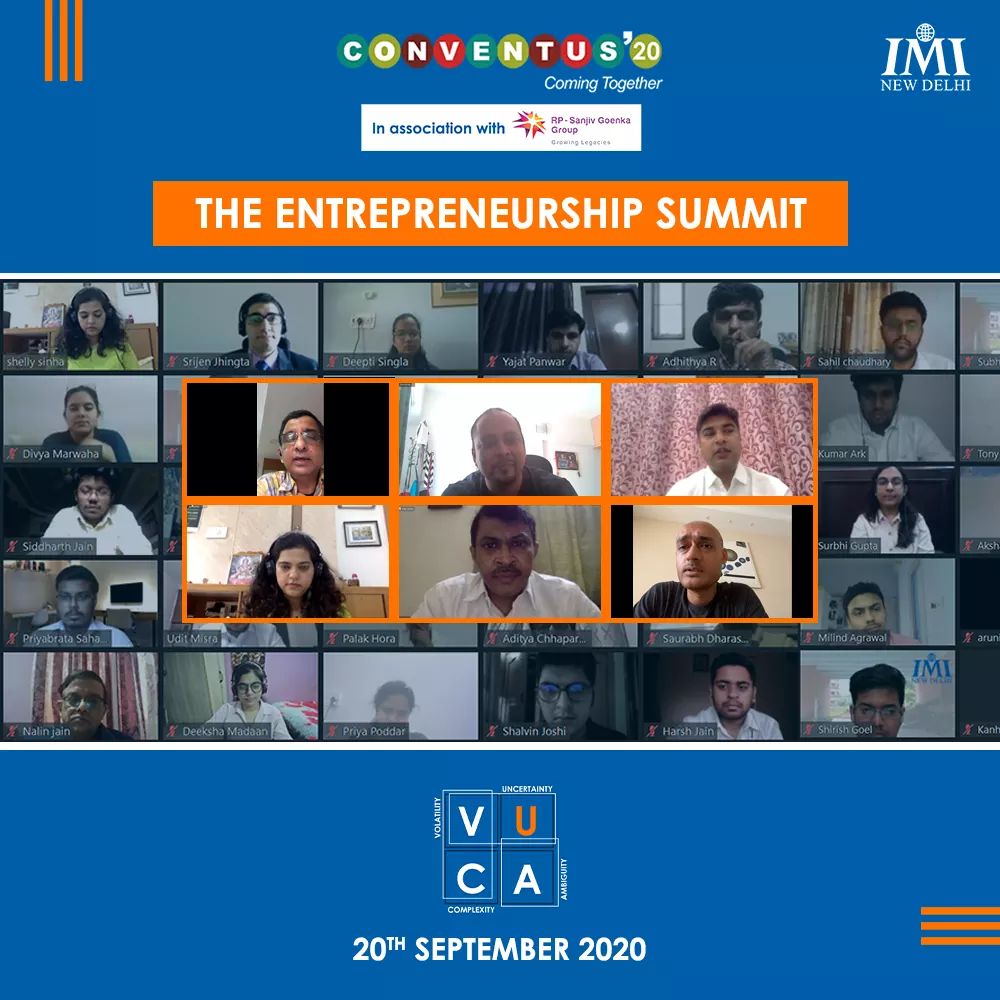 Some of the industry stalwarts who participated in the 10 summits were: Dr. V. Chandramouliswaran, PayPal, Ms. Richa Khera, KFC India, Mr. Pawan Sarda, Future Group, Mr. Anand Narang, Bata India, Mr. Sandeep Batra, Landmark Group, Mr. Yuvaraj Srivastava, MakeMyTrip, Ms. Kamakshi Gupta, Swiggy, Mr. Alvis Lazarus, Hesol Consulting, Ms. Swayta Murarka, HSBC, Mr. Manav Khanduja, Pugdundee Safaris, and Mr. Perkin Rocha, Royal Orchid Hotels.
The conclave concluded with a valedictory session where the learnings of the past three days were summarized. The event ended on a positive and hopeful note where the success of Conventus 2020 was celebrated, and the IMI fraternity was looking forward to a Conventus 2021 which would surpass Conventus 2020 in grandeur.
Anurag is an inquisitive budding Engineer.
Being perfect at his job is his watchword. Persistent learner, Aesthete photographer. Football , memes & Game of thrones fanatic.