A massive placement drive 'Pratibha Job Fair 2015' has been planned to be conducted by Pratibha Group of Institutes on 6th and 7th Feb 2015. Pratibha Group of Institutes located in Kalbhor Nagar, Chinchwad (Pune) has go0d history of organizing such events on national level.  Last year when they had organized 'Pratibha Job Fair 2014', around 8000 aspiring students attended it. It was a prodigious success! 100+ companies took part in this job fair.
This year though, they are aiming even higher by organizing yet another Job fair for B.Com, MBA, MCA, B. Sc(I.T), M.Sc(I.T), B.E, B.Tech and Engineering Diploma holders. This Job Fair comes as a big relief to all the aspiring students who are struggling to find opportunities in this highly competitive market.
The organizers are expecting roughly around 15,000 students to attend the event this year.
Our sources in Pratibha Group of Institutes have given us the information that around 120+ companies have registered to be a part of this job fair. Previous year's experience and local popularity are the factors that would make this event a massive success. Frontline companies like Wipro, Tech Mahindra, Mphasis, Infosys, Zensar, Steria, etc are expected to recruit in large numbers.
The bonus point of attending such job fairs is that the candidates can give interviews for multiple companies and thereby increase their chances of landing a job in one of the companies.
You definitely do not want to hear/see any unemployment joke hitting it hard on your heart, say like this one!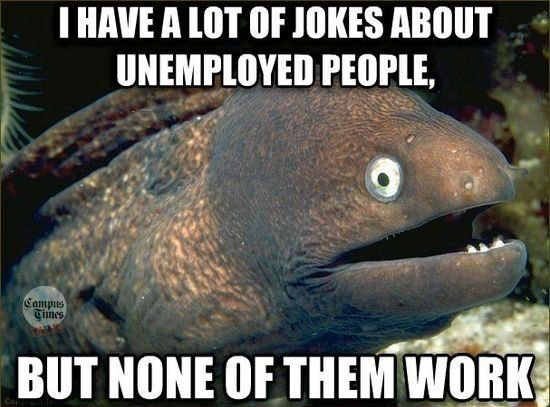 Note from the organizers:
Candidates should bring at least 10 copies of their CVs with photographs.
Latest updates regarding the details of the Job fair will be updated on their website.
Febin Benjamin is 'one -of-a-kind' type of guy who believes in enjoying life to the fullest. Loves to joke on everything that comes across his sight. He is an engineering graduate from Pimpri-Chinchwad College of Engineering. Besides that, he is a regular blogger/content writer, occasional poet and has also served as an editor for a recently published novel.